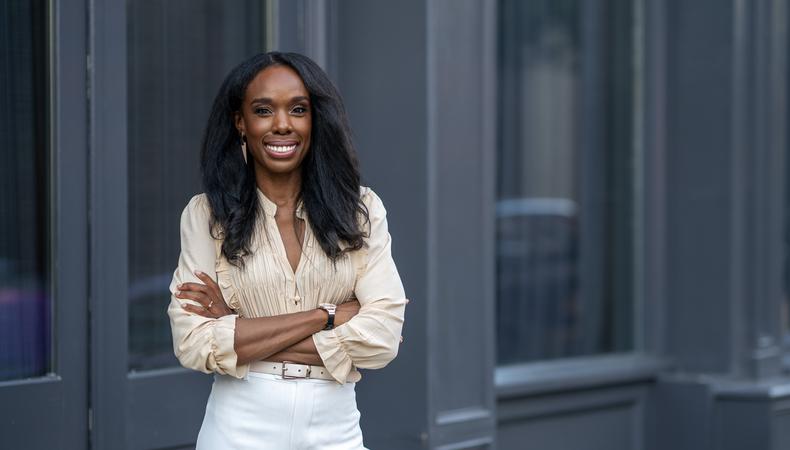 Welcome to Behind the Fest, Backstage's questionnaire series with film festival figures looking for that next big festival hit. Featuring behind-the-scenes insight from the organizers and programmers at Sundance, TIFF, Cannes, and more fests from around the globe, these tips might just hold the key to your indie film success story!
Even though the Bushwick Film Festival has gone virtual, with all films in their 2020 program available to watch at the festival's launch on Oct. 21, the festival is still making a splashy event out of its opening night.
Producing an event in advance of the broadcast, the organization reached out to elected officials to record welcome messages to attendees. "We're going to broadcast the show on our opening night so everybody can join in and be introduced to the festival, learn about what to expect, hear messages from elected officials and New York City celebrities," says Bushwick Film Festival Director Kweighbaye Kotee. "We tried to keep that energy in the opening night show somehow."
Backstage spoke with Kotee about this year's digital fest and how the event, now in its 13th year, has always focused on a celebration of diversity and inclusion.
What is the mission and outlook of the Bushwick Film Festival?
The festival is a platform for emerging and diverse storytellers. It's not just for a specific community, but we do practice equal representation. When we are accepting films and looking for everyone from our filmmakers to our staff to our jury to our audience, we have in mind, how do we make this space as diverse as possible? How do we equally represent the voices of women and people of color? How do we support new voices as well? That's always been a part of our mission.
What goes into the programming process? What do you consider when looking at submissions?
Our number one criteria is we really have to like the film. It all depends obviously on how holistic the program is. Do we have enough filmmakers from Brooklyn? Do you have enough filmmakers from New York? Do we have enough female filmmakers? Do we have enough people of color filmmakers? Are the stories similar? If we have 10 films about falling in love, we're only going to take two or three of them, even though we love five. We just bring it down based on how we can create a holistic program. That's how we basically finalize the final 100 or so films that make it into the festival.
For audience members and industry professionals, how should they get the most out of a film festival?
This year, maybe you can watch all the films because it's digital, so you can binge watch them. But in the past, a lot of films were going on simultaneously and a lot of panels and conversations were going on simultaneously. You couldn't do everything at a festival, so you had to definitely create a program, or a program for yourself, or calendar for yourself, in advance of the festival or you end up just missing a bunch of things.
We have worked with this organization called Shift72, and they built an online streaming platform for us, so all of our films are going to be available to watch online. There's not going to be a film schedule like it used to be in the past. The day the festival starts, that's when all the films are going to be available to watch.
Any advice for early career filmmakers?
Filmmakers that are specifically attending our festival, or any festival, they should definitely always do their best to find opportunities to network. That's really where you will meet the director of HBO acquisitions, or Lionsgate acquisitions. That's where you find those people, you don't necessarily ever see them. But luckily at festivals you get access to those people, and you get an opportunity to introduce your work to those types of people.
With a lot of new and emerging filmmakers, they come into the industry thinking like, "I'm going to come in, and I'm going to make a lot of noise, and I'm going to get super successful." But once you're in here, and you're in here for long enough, you realize that it's literally a marathon. It takes sometimes 10 years to get your first network deal.