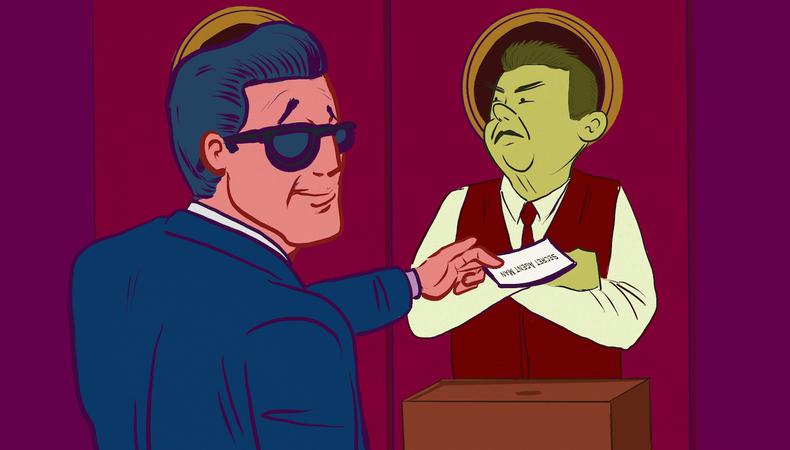 One of the best parts of my job is getting to attend film festivals. I find them invigorating. They give me the opportunity to meet actors who are on the rise, and I get to see groundbreaking work before anyone else. Spending time at one of these events reminds me there's more to this business than my 10%. (I kid!)
Now, here's the thing you need to know: Film festivals aren't just for industry types. They're for everyone. Actors like you can have a lot of fun at one while making promising contacts. The key is to pick the right festival for your inaugural visit.
Major ones like Sundance sound exciting, but I would avoid them for your first go. Invites to screenings and parties go quick. Accommodations are expensive and hard to find. I remember when I almost caught pneumonia there because I had to wait two hours in the freezing cold for a screening that was sold out.
That's why you should choose a festival that's smaller and easier to manage. There are plenty of options all over this country, from Maui to Anchorage to Atlanta; you just need to pick one that works for you. I still remember all the fun I had at the New Orleans Film Festival when I saw five brilliant films, signed one gifted actor, and gained 10 delicious pounds.
Once you've made your choice, figure out which movies appeal to you, then do your homework and look up the filmmaker's background and past credits. If you happen to meet them—and you will definitely try to meet them—it would be cool for you to mention their prior work in an informed manner. Trust me—they'll be flattered and impressed.
You'll also want to make sure you have plenty of business cards that you can hand out. That's important, because most people will respond by handing you one of theirs. I used to judge my success at these events by how many cards I could collect.
Now, here's the golden rule: When you meet someone who just directed a movie you loved, don't behave like a desperate actor. Don't beg for a part in their next project. Don't ask if you can send them your reel. The moment you start asking for things is the moment you mark yourself as an outsider.
You should also make an effort to connect with some of the other guests. You never know when a stranger might change your life. I had a client meet another actor at Telluride, and the two of them ended up teaming up to produce their first film.
When the festival's over, take a moment to pat yourself on the back for a job well done. Then follow up with everyone you met, especially the folks who are in a position to help you. Just keep it light and don't be pushy. Try to create a relationship before you make any bold moves, like asking for an introduction or a helping hand. Actors who are good at networking know how to play the long game.
The business of acting can be a slog, but film festivals are fun. Going to one will make you feel like you're in the game. And who knows? You might just become best friends with the next Tarantino!
This story originally appeared in the Sept. 3 issue of Backstage Magazine. Subscribe here.
Looking for remote work? Backstage has got you covered! Click here for auditions you can do from home!