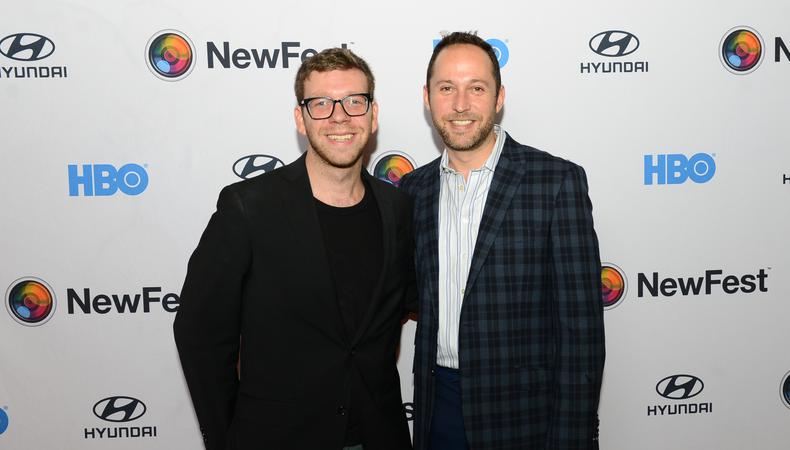 Welcome to Behind the Fest, Backstage's questionnaire series with film festival figures looking for that next big festival hit. Featuring behind-the-scenes insight from the organizers and programmers at Sundance, TIFF, Cannes, and more fests from around the globe, these tips might just hold the key to your indie film success story!
Born out of a response to the AIDS epidemic back in 1988, New York's NewFest enters its 32nd year with a first-ever virtual festival. Paying tribute to the city from which it was born, introductions to each film in the program were filmed in front of historic LGBTQ sites such as Stonewall and the James Baldwin house. "We wanted to make sure, since we're not able to gather in person, that we are shining a spotlight on where we've been in New York," said Executive Director David Hatkoff.
NYC's largest presenter of LGBTQ film this year features opening night film "Ammonite," with the award contender's writer-director Francis Lee receiving their inaugural World Queer Visionary Award, along with a 15th anniversary live reading of "Brokeback Mountain" with an all-transgender cast.
Backstage spoke with Hatkoff and Director of Programming Nick McCarthy about this year's lineup: 120 films and episodic series from 29 countries across the festival's Oct. 16-27 run.
Tell us how the founding of NewFest came about.
David Hatkoff: NewFest was founded in 1988, in direct response to the AIDS crisis. So there's always been a spirit that queer visibility and queer stories matter, and that queer film can actually change the world, by making sure that our voices are heard and that our stories are told, that real impact can be made. So we believe in the importance of giving voice and visibility to the full scope of the LGBTQ experience, and that that can be entertaining, that can be educational, that can be empowering. And that there is power in community, and in bringing members of the LGBTQ+ community and allies together, in celebration of who we are and what our experiences are.
And this year actually, because we are going virtual, one of the things that we've decided to introduce is recorded introductions for each of the films in front of LGBTQ historic sites around the city. So we went to Stonewall, we went to the Lesbian Herstory Archives, we went to the James Baldwin House, and the Christopher Street Piers, and Washington Square Park, and Julius's, and others, to really tip our hat to the incredible history of the LGBTQ community here in New York...and also given that so many landmarks, community gathering organizations, and queer owned businesses have been significantly affected by the pandemic, really shining a spotlight on those places.
What kind of submissions do you look for when programming the festival each year?
Nick McCarthy: Every year we have open submissions that open in March, and then close at the end of the summer. We see over 750 submissions organically come through that process, as well as, of course, traveling to other festivals and seeing what the best is to offer elsewhere that we can hopefully bring to New York City. I have a programming team of a few folks, as well as a screening committee of over 20 members of the LGBTQ community, whether they're film experts, journalists, filmmakers that we've had in the past, to go through submissions.
We're very aware of our New York audience. And I think that the one thing that we definitely look for is the perspective—even if a film may be a bit rough around the edges, but it has really clear insight into the LGBTQ experience, and really speaks to what we think our audiences will look to. There's also, of course, emerging LGBTQ artists that may not have screened anywhere else. We definitely take [that] into consideration because we understand the robust platform that NewFest has to launch careers.
What advice do you have for attendees of the festival this year as you go virtual?
DH: We've really tried to build a festival this year that meets this moment and speaks to this very unique moment that we as a country are going through. So, in addition to the 120-plus films that are available to watch virtually and the drive-ins that Nick mentioned, we also have a series of panel discussion that will be available for free to watch throughout the festival, about topics such as queer global advocacy, centering Black and trans queer voices and film, queer journalism, and many more. We also have virtual social events that we'll be doing, to try to create opportunities for attendees to connect with each other.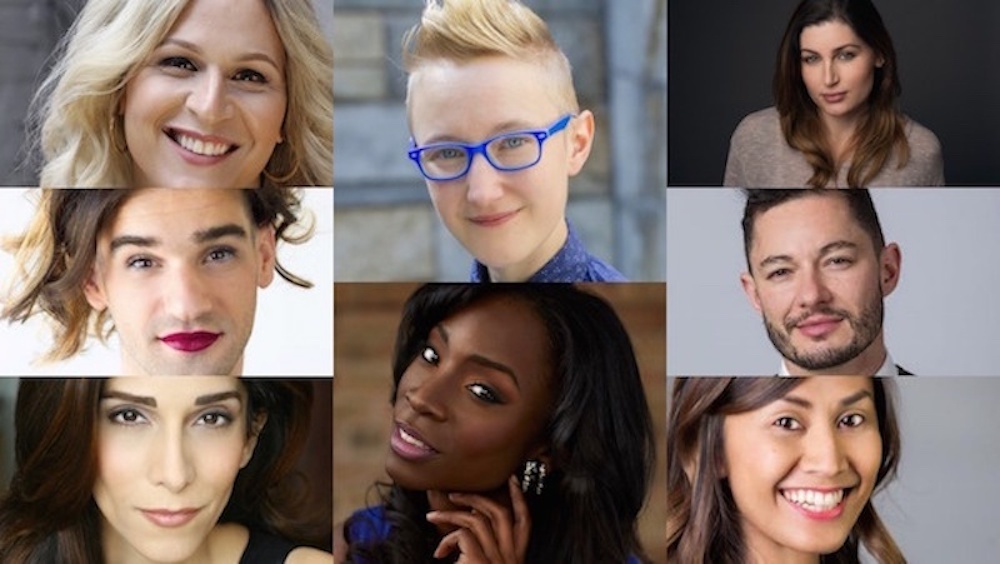 15 Trans* Actors You Should Know
And any advice for early career filmmakers?
NM: I think persistence is really the biggest thing. I respond to filmmakers who reach out and are really excited to talk about their stories and provide background. So I would say that persistence is really the key to everything. Filmmakers show such a wonderful knack for tenacity and resourcefulness.
DH: And something that is on our minds a lot right now is the pipeline process. And we're really, as a country, reckoning with social injustice. We're really taking a look at our industry and where there are barriers to entry. Who are the gatekeepers? And how we can really broaden who is invited to participate. So we have an initiative that we've been working on, which we're going to share more information on soon, but that is designed to directly combat that pipeline process by looking at subsidizing travel costs for Black filmmakers. Looking at subsidizing the submission fees for Black filmmakers and to actually put cash in hand to folks who may not otherwise be able to have the resources to make their films. I think that's something that's very important to us and we hope we'll make a small difference in the way that we can.
Any favorite films you've seen recently?
DH: Yeah, I think my favorite film that I've seen recently [would be] "Ammonite." I'm a huge Kate Winslet fan, I'm a huge fan of Francis Lee [who directed] "God's Own Country," which premiered at NewFest a few years ago. I'm so excited that we're giving Francis the World Queer Visionary Award at opening night this year. And the film is just a really remarkably beautiful, sensual, beautifully shot story with really incredible performances.