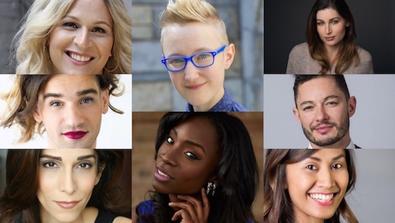 I am incredibly encouraged by some recent productions that have been committed to casting trans* actors in trans* roles. But when productions do not make this effort, they often cite that they simply couldn't find qualified trans* actors. (To be fair, we can be a bit harder to find than our fellow cis actors.)
This is due to a number of factors. First, we're a minority, so there are simply less of us, right? Second, trans* people are often marginalized members of our society. Pursuing and training for one's dreams sometimes takes a back seat to emotional and financial needs (finding quality healthcare, job security, social acceptance, gender confirmation treatment, personal safety, etc). There can also be a lot of fear around being publicly "out" as a trans* person. Considering all the emotional and physical violence currently directed at trans* people—particularly trans women of color—being "out" in the public eye can be a very real safety concern.
These barriers that make it difficult for trans* actors to get cast are the very things that writers utilize to make trans* characters dramatically compelling, and our stories profitable. The cis artists writing and casting these characters are doing so with good intentions and are a hugely important part of our growing visibility. Thank you.
But now I am asking you to take the next step. Start insisting that there are trans* people involved when telling our stories. Take the extra time and effort to seek out trans* actors, especially for trans* roles. Put trans* people on the other side of the table. We are everywhere. We are directors, designers, artists, stage managers, and writers, and our involvement in telling our stories is essential if the goal is truly honest and empowering storytelling.
For our part, there is a wonderful group of trans* actors who are forming a creative community dedicated to furthering positive trans* visibility. Shakina Nayfack and I have started the Trans* Actors Guild (currently a private Facebook group), an advocacy organization to promote visibility, access, fair treatment and representation for Trans* performers. I invite all professional or pre-professional trans* actors to join. When I sent out requests for actors to be in this article, I received far more than 15. You can see the complete (and growing) list here: www.TransActorList.com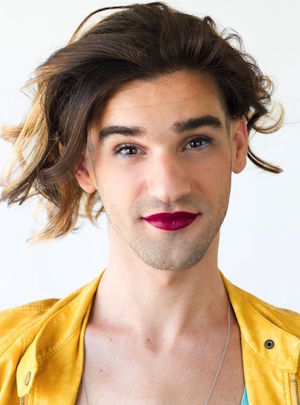 Maybe Burke (nonunion, pronouns: they/them) is a director, choreographer, writer, performer, and trans advocate interested in telling the stories that haven't been told.
Directing: "Fuck Over Fuck Under" (The Brick)
Writing: "Do You Want Me To Stop?" (The Wild Project)
Performing: "The Vagina Monologues" (Cherry Lane Theatre).
Artistic Associate, Honest Accomplice Theatre
Website: www.MaybeBurke.com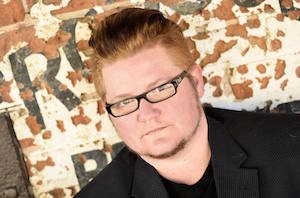 Donnie Cianciotto (AEA, pronouns: he/him) is an actor, singer, cabaret performer, and improv comedian who attended AMDA. He is making his Off-Broadway debut playing a trans man in "Southern Comfort" at the Public Theater in February, and is the subject of an award-winning documentary short film titled "Donnie" that highlights his experiences as a transgender man.
Website: www.DonnieCianciotto.weebly.com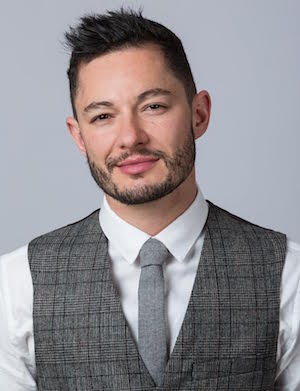 Jake Graf (London–based, pronouns: he/him) played Henri in "The Danish Girl" and was one of two trans actors in the film. He is also an award-winning writer and director. His fifth short, "Dawn" is premiering at BFI Flare in March. Additionally, Graf is writing and starring in London–based web series "Spectrum East." This year, he has written for GNI, QX, and FTM Magazines, as well as Cosmopolitan online.
Website: www.UpAndUpProductions.com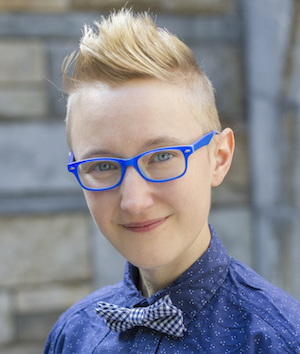 Em Grosland (Actors' Equity, SAG-AFTRA, pronouns: he/him or they/them) is an artist, performer, and activist.
Off-Broadway: Eve Ensler's "Emotional Creature" (Jo Bonney), "The Anthem," "Midsummer," and "The Erlkings"
Regional Theater: Berkeley Rep, Stages St. Louis, Florida Studio Theatre, and The Los Angeles Opera
TV/Film: "Anchovies," "Law & Order SVU," and "Ricki and the Flash"
Website: www.EmGrosland.com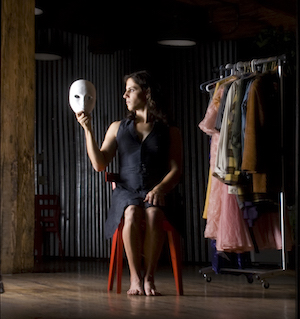 Rebecca Kling (nonunion, pronouns: she/her) is an artist and educator who explores gender and identity through solo performance pieces and educational workshops. Her work incorporates conversational storytelling, personal narrative, humor, and more. She takes the position that sharing accessible queer narrative with a wide audience is a form of activism. And understanding combats bigotry.
Website: www.RebeccaKling.com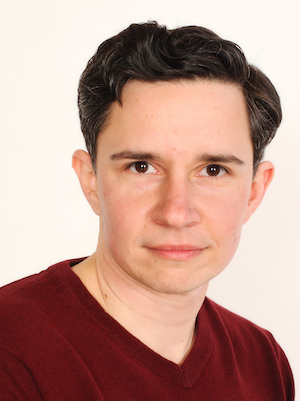 Will Krisanda (nonunion, pronouns: he/him) is an actor who splits his time between Northeastern Pennsylvania and New York City. He is one of the stars of the hit web series, "BROTHERS," currently streaming on Amazon Prime.
Twitter: @willkrisanda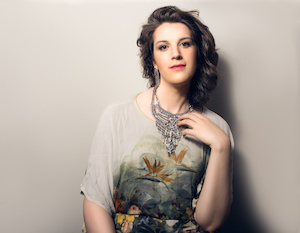 Dana Aliya Levinson (nonunion, pronouns: she/her) is a composer/lyricist/arranger getting back to her first passion, acting.
Writing credits: "Fifth Republic" (NYMF 2010 as "Les Enfants de Paris"), and "MADAME" (NYMF 2011).
Arrangements and orchestrations: Well-Strung, Joanna Gleason at the Provincetown Art House, and Gypsy of the Year
She has a BFA in musical theater from the New School.
Website: www.DanaLevinsonMusic.com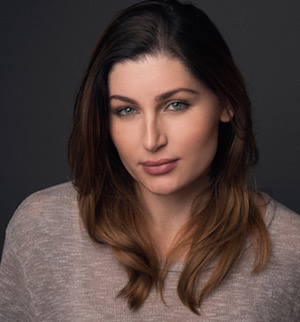 Trace Lysette (SAG-AFTRA, pronouns: she/her) is known for her recurring role as Shea, the yoga teacher and friend to Maura Pfefferman on Amazon's critically acclaimed series "Transparent." She is also a recurring guest star as Gisele opposite Patrick Stewart on the Starz comedy series "Blunt Talk."
She is represented by Alice Skiba at the Carson Kolker Organization.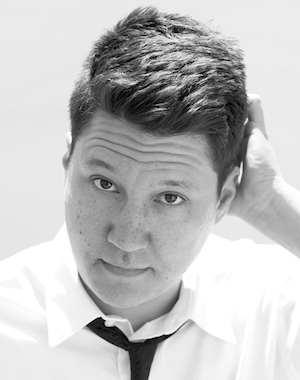 Emmett Jack Lundberg (nonunion, pronouns: he/him) is an trans writer, actor, and director. His online series "BROTHERS," which was one of Indiewire's 10 Best Indie TV Series, cast only trans actors in trans roles, and is now available for streaming on Amazon Prime and Vimeo on Demand.
Website: www.EmmettJack.com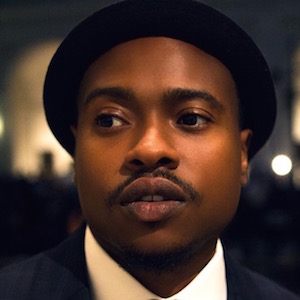 Tiq Milan (non-union: he/him) is a writer, journalist, media advocate, and one of the leading voices for transgender equality. He is a contributor to HuffPost Live, various MSNBC news outlets, BET.com, Rolling Stone, the New York Times, the Source, and Vibe. Milan is the former editor-in-chief of IKONS magazine, an LGBT pop culture magazine, and has been a freelance pop culture journalist for several years, interviewing people from Jay-Z to Cicely Tyson.
Website: www.TiqMilan.com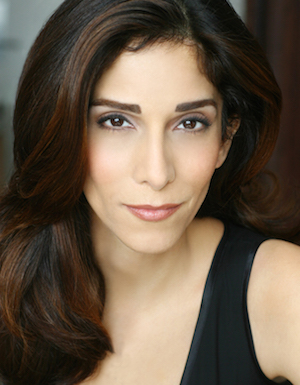 Pooya Mohseni (SAG-AFTRA, pronouns: she/her) is a Meisner-trained actor with improv, comedy, and drama experience both onstage and on camera. She has played both trans and non-trans roles of varied racial backgrounds. She looks forward to playing more roles that deal with intimacy, love, and understanding, especially in relation to the trans and immigrant community.
Website: www.Pooyaland.com
Shakina Nayfack (SAG-AFTRA, SDC, pronouns: she/her) will be joining the cast of Hulu's "Difficult People" as a recurring guest star in the show's second season. She is the founding artistic director of Musical Theatre Factory, and the first transgender woman to receive a Lilly Award recognizing the remarkable contributions to the American theater made by women.
Website: www.Shakina.nyc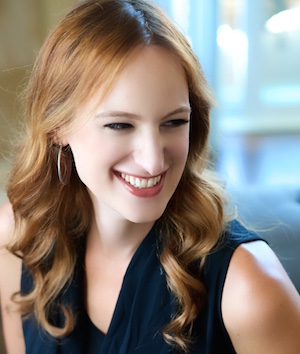 Jen Richards (SAG-AFTRA eligible, WGA eligible, pronouns: she/her) is a prolific activist, writer, and actor who has appeared on the series "True Trans," "I Am Cait," and multiple BuzzFeed videos. She has a supporting role in the upcoming feature film "Easy Living," and is the lead and co-writer of the groundbreaking web series "Her Story."
Website: www.SmartAssJen.com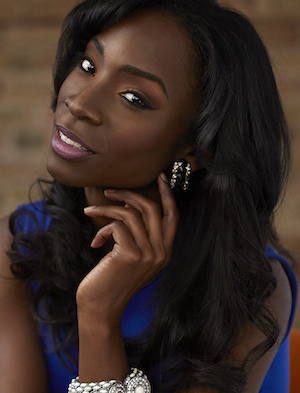 Angelica Ross (SAG-AFTRA eligible, pronouns: she/her) is an actor, singer-songwriter, and philanthropist. Ross starred as Candy Ferocity in Ryan Murphy's "Pose" and in "Her Story," a web series exploring the lives and loves of two trans women in L.A. As the founder of TransTech Social Enterprises, she directly engages communities to create opportunities for independence, freedom, and success through social entrepreneurial efforts, leadership development, education, and training.
Website: www.MissRoss.com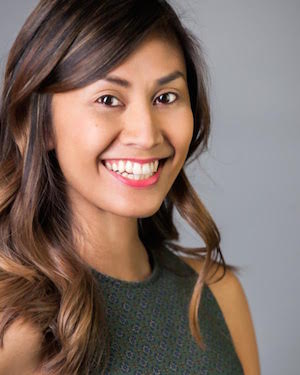 Rain Valdez (SAG-AFTRA, pronouns: she/her) was born in the Philippines and raised in Guam. She's modeled for various designers in L.A. and studied acting at the Beverly Hills Playhouse, UCB, and Katt Shea. Valdez is the DA for "Transparent" Season 3. As an LGBT advocate and a mentor for the Transgender Economic Empowerment Program, she brings inspiration to youth so that their creativity can come to fruition as opposed to oppression.
Website: www.RainValdez.com
*The asterisk after "trans" is meant to include all transgender, non-binary, and gender nonconforming identities.
Inspired by this post? Check out our audition listings!
Em Grosland is an actor and artist based in NYC, working to expand transgender and GNC visibility in the performing arts. To learn more about them visit EmGrosland.com or follow them@EmGrosland.

The views expressed in this article are solely that of the individual(s) providing them,
and do not necessarily reflect the opinions of Backstage or its staff.