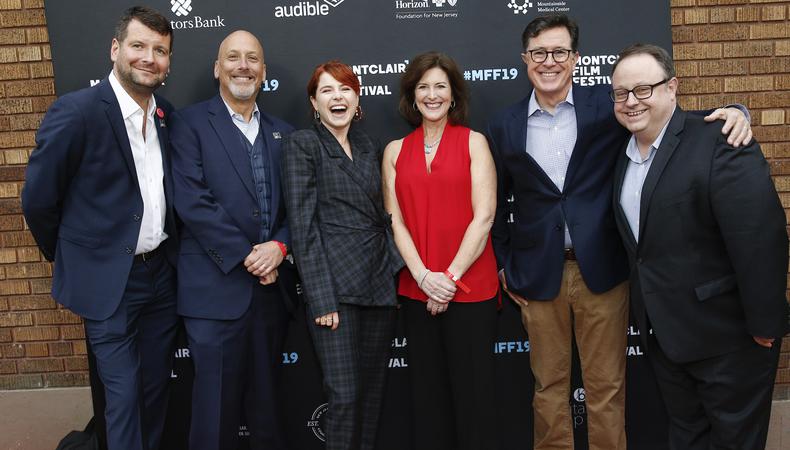 Welcome to Behind the Fest, Backstage's questionnaire series with film festival figures looking for that next big festival hit. Featuring behind-the-scenes insight from the organizers and programmers at Sundance, TIFF, Cannes, and more fests from around the globe, these tips might just hold the key to your indie film success story!
In light of having to shut down its theater in March due to the ongoing pandemic, the non-profit Montclair Film is not only offering its newly introduced virtual screening room during the Montclair Film Festival, running Oct. 16–25, but films will also be shown year-round.
As part of the festival, Chloé Zhao's "Nomadland" will be the opening centerpiece film showing at the Carpool Theater drive-in in Montclair, New Jersey, along with the festival's other centerpieces and the closing night film, Regina King's "One Night in Miami." Both films have been featured in multiple film festivals amid a year of uncertainty for the industry.
Backstage spoke with Tom Hall, executive director of Montclair Film, about offering a year-round program and why filmmakers should not take rejection personally.
What was the Montclair Film Festival's original purpose, mission, and outlook?
We have not strayed from our founding mission which, like most festivals, serves two essentially equal purposes. One is to elevate our community and use film to engage with people, to come together around fiction and non-fiction as a way to talk about the interests and concerns of our community. This includes making an economic impact, supporting the missions of local non-profits, and bringing community groups, schools, and students together around film. The other equally important part of our mission is to elevate the film community, filmmakers, producers, and distributors, to create an event to help them connect with our audience, to have dialogue around their work, to lay the foundation for future success for their work—a space to take the work seriously as art. These two ideas come together and, I think, create an exciting, meaningful event on the film calendar.
What's the film selection and programming process like? What do you consider and look for?
Our program comes together through us screening films, talking to filmmakers and distributors, and tracking films year round. Simultaneously, we open for submissions, where any filmmaker who is interested in the festival can send us their work for consideration. We do not have an overwhelming number of submissions, but we work with a team of screeners to work our way through the films, and weigh all of them. We're looking for balance; fiction, non-fiction, domestic and foreign language, short and feature-length works. We want to find films that address a range of experiences, stories, and interests, that speak to the wide-ranging interests of our audiences.
What are the potential benefits for a filmmaker submitting to the Montclair Film Festival?
Our festival is not a "market festival," we don't have buyers coming to acquire world premieres. And while that function is important, acquisitions are only the beginning of the story in the life of a film. We're trying to help our audience make discoveries, to come into the life of the film, and not just as a marketing opportunity for filmmakers to generate interest and excitement around their work. This dovetails with our mission; Montclair is a very sophisticated audience, with many film, television, news, and media professionals calling our community home. Because the "industry" aspect of our festival is more laid back, our audiences have an opportunity to relax and enjoy the films, to make discoveries.
What are Montclair Film's other offerings and programs?
Montclair Film is a year-round non-profit arts organization, and the Montclair Film Festival is our leading program, but we offer film screenings, film education classes, free community events, conversations, live events, and more, all year long. We also have our own 65-seat microcinema, where we screen new releases, classics, and local films for our audiences. While our cinema has been closed since March due to COVID-19, we have just launched our Virtual Cinema, showing films online year-round, which we will curate as an exciting place to watch new films. Our new screening app is available on Apple TV and Roku for at-home viewing.
Do you have advice for attendees and industry professionals at film festivals in general?
I have been working in the film industry since 1997 and this aspect has not changed: film and festivals are a relationship business. Emerging filmmakers should take every opportunity to connect with festival workers, industry representatives, but also, one another. I have seen so many careers and collaborations launch from festival connections, artists finding one another, producers connecting with patrons, etc. This aspect is real, so always treat every festival as an opportunity.
What about your best practical advice for early-career filmmakers?
I teach a class on film festival strategy, and my number one piece of advice is to not take rejection personally. Typically, there are far more films each year that are being considered than could ever be shown. Additionally, every film programmer in the world wants to be the one who makes a significant discovery of a new talent or a great film; they all work hard to do that. If you have a Plan A for your film, have a significant Plan B and Plan C, and maximize every opportunity. Countless films have been successful without a traditional launch at a huge "market" festival. You can build a successful run for your film in countless ways.
Do you have a favorite recent film?
Film programmers typically have a hard time listing favorite films; I have so many I love, and the list changes every day. This has been a difficult year, but I recently saw Chloé Zhao's "Nomadland" and was blown away.