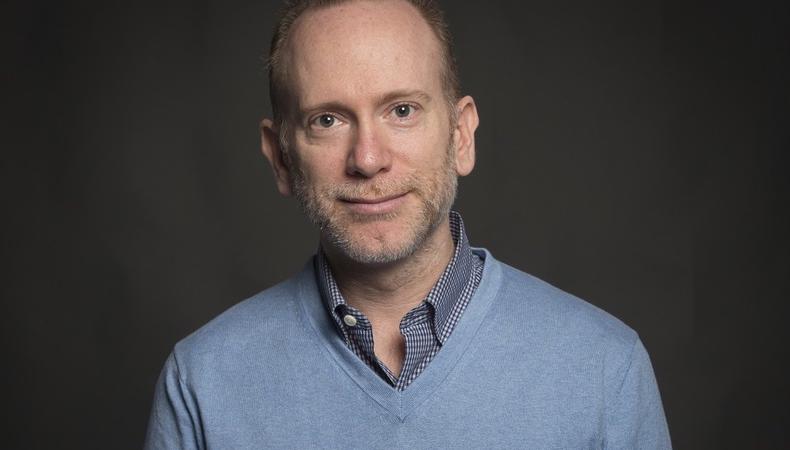 Welcome to Behind the Fest, Backstage's questionnaire series with film festival figures who want to get your work selected and seen. With behind-the-scenes insight from the men and women at Sundance, TIFF, Cannes, and more, their tips might just hold the key to your indie film success story!
Established in 2007 at the community center Marlene Meyerson JCC Manhattan, ReelAbilities Film Festival: New York has grown into an international conglomerate with more than 20 sites worldwide. Whatever the location, the festival's mission remains the same: raising awareness of people with disabilities, their stories, and their art.
Disability awareness also informs the presentation of the fest's films. All movies are screened with open captions in wheelchair-accessible venues. This year, because of the COVID-19 crisis, ReelAbilities: New York is expanding access even further. The 2020 event, scheduled for March 31–April 6, has migrated online. Below, ReelAbilities' director and co-founder Isaac Zablocki details its birth and growth, plus why filmmakers should be paying attention.
Tell us about this unique festival.
The 12th annual ReelAbilities Film Festival: New York runs March 31 through April 6 at www.reelabilities.org/newyork. As an accessible festival, we planned to run in over 20 locations throughout the New York metro area, but now we're going to be even more accessible and for the first time ever we will be running it virtually. Community is important to us and each film will be followed by an interactive conversation.
ReelAbilities was established in New York 13 years ago by myself and Anita Altman—who at the time worked for UJA-Federation [a Jewish philanthropy] and created a network of disability organizations. I run the film program for the Marlene Meyerson JCC Manhattan and we focus on films for social change. Films relating to people with disabilities were not being shown and people with disabilities were a taboo topic. I realized this is a theme we must explore. It took off and is now in over 20 cities across the globe.
What's the purpose of ReelAbilities?
Film is a powerful tool for change and a way to open people to new perspectives. People with disabilities were not only hardly being represented, but even when they were, it was often inauthentic and unrealistic. We aim to both bring the community together and celebrate the disability community and bridge gaps in our society between the disability and mainstream communities.
Tell us about the selection process. What kind of films do you look for?
We seek out films that are both great and include people with disabilities in a responsible, sometimes fresh manner. There are more than enough films to fit the bill every year. Most of the films that come to us are premieres, as festivals mostly do not know how to approach this topic. As the festival is also now a national program, it gives many of these films a life after the New York festival as they travel to festivals across the US and beyond.
When should filmmakers submit their work?
The selection process mostly takes place from June to October.
What are the benefits for a filmmaker of submitting to your fest?
Some of our films have been picked up for distribution, but even those who are not, they can then travel to over 20 ReelAbilities festivals.
What else should we know about this fest?
ReelAbilities also has an educational program. We open our doors to schools during the festival and go into educational facilities year-round as well as offer to them some of our films with educational programs attached. Most active is our work with corporations where we use our fabulous short films as disability and diversity training opportunities and go into companies and highlight a variety of themes in a fun atmosphere.
Attention, Filmmakers + Fans: Ann Arbor Film Fest 2020 to Livestream for Free
What should someone do to get the most out of a fest? Anything you wish more people knew?
There is a revolution going on in terms of inclusion of people with disabilities. We are seeing major change in the last few years. There is still a long way to go, but people need to get on this wave and start hiring more people with disabilities in front of and behind the camera. That is true diversity.
In my opinion, the real importance of a festival is the community engagement. We can watch movies anywhere—but it is the conversations and post-film Q&As that make festivals unique. We believe that the messages of the films should not just remain on the screen, but should be reflected on together as a community. We put much effort into our conversations and are continuing them online this year so that the community can be a true part.
What's your no. 1 piece of advice for early-career filmmakers?
Be real. I have seen over the years that authenticity raises the quality of the film and makes it stand out.
Lastly, what's your favorite film seen recently?
I thought "1917" did not get enough credit. Cinematically, it was a masterpiece and it drove me in and engaged me at every moment. Also if you have time at home, don't miss HBO's documentary "True Justice: Bryan Stevenson's Fight for Equality," which we screened on the closing night of our Cinematters: NY Social Justice Film Festival.