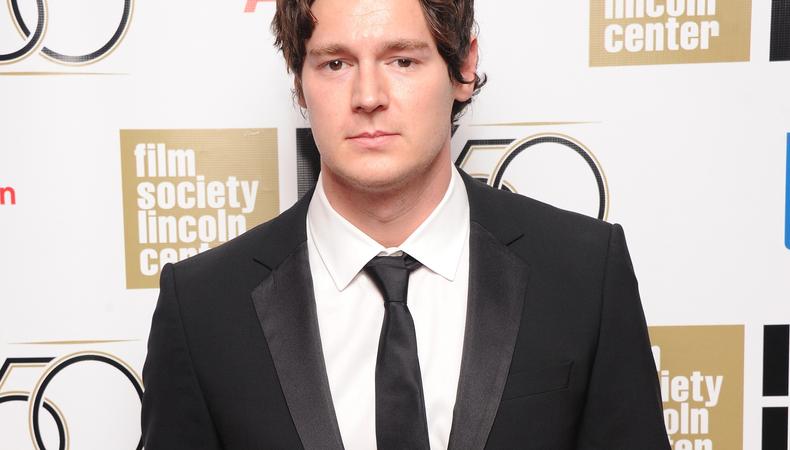 While everyone is talking about how Benjamin Walker landed the coveted role of Brick opposite Scarlett Johansson in the upcoming Broadway revival of Tennessee Williams' "Cat on a Hot Tin Roof," Walker is preparing for his very own comedy show "Find the Funny," playing at Joe's Pub on Tuesday night.
Walker, known for taking on presidential roles in the musical "Bloody Bloody Andrew Jackson" and the film "Abraham Lincoln: Vampire Hunter," enjoys doing comedy as an actor, but don't call him a stand-up.
"I'm an actor who does comedy," he says. "I would be misleading you if I were to say I was a proper standup who does tours and colleges and goes out five or six nights a week. Luckily, I've been able to work as an actor so I haven't been able to do that."
However, Walker is passionate about raising up the next generation of stand-up comedians, and "Find the Funny" is a place where up-and-coming and established comedians alike can work out material and hone their craft.
"I would encourage people to come out because you're going to see people who maybe you don't already know, but you'll be glad you saw and see more of in the future," he says, adding, "Once the show's over, we just push the tables back and dance all night. It's more of a party with some jokes."
How did the idea for "Find the Funny" come about?
Benjamin Walker: I had been barking and working at doors and clubs and doing anything I could do to get time to do standup. It just seemed like the most efficient way would be to start your own show. I mean you could barter sets with comics that you like. And I wanted to create an environment where you could work out the material. If you've been working in the clubs, people are paying a lot of money to be there, so if you tank you've really done them a disservice. If you want to get better, you need a good place where you can work out.
How did you get into standup?
Walker: When I was in theater school, they didn't let you perform for the public for the first couple of years. That kind of started to make me a little crazy. I missed that audience participation, and I didn't have time to do a show outside of school so I just started going to open mics and it took off from there.
Do you have any training in comedy?
Walker: I did some improv in high school and some in college. With standup, I luckily met a lot of people that I admired and were willing to talk me through material and what was funny and finding your voice. It was certainly a real education.
What material do you use in your acts?
Walker: I do a lot of family material. I like to use music, politics. And to call me a standup... I'm certainly a hobbyist at best. I enjoy it, and I enjoy cultivating comics and giving them a place to work.
How do you find the comedians for your show?
Walker: Word of mouth is huge. You find a small pool of people that you find funny and find you funny and you swap ideas. And then you go to shows, and as soon as you see someone great, you pass it along to your friends and your friends pass it along to you. It's such a small community when you find people that inspire you that we stick together and take care of each other. It's a brutal endeavor so you kind of have to band together.
What are you looking for in performers for your show?
Walker: Something personal about them. Something that's unique to them. I like comedy that walks the thin line between tragedy and comedy, almost that Chekhovian comedy line is what really inspires me. Something that is so funny because it's so painfully truthful. I find that really interesting. And oftentimes, those comics are political and highly intelligent.
Has the show ever served as a launching pad for young comedians' careers?
Walker: I'd like to think so. I have no idea. There are a lot of people who have been around for a long time who have done the show and have gone on to do bigger and better things. Baron Vaughn, Nick Kroll, [and] Reggie Watts are all guys that have used it to try their material and push themselves and now are very successful and doing well at what they love to do.
What advice do you have for aspiring comedians?
Walker: There is no substitution for stage time. Get up. Get time any way you can. If that means barking, if that means starting your own show or going to someone's show to introduce yourself so you can get a spot there, there is no substitute for getting up onstage.
"Find the Funny" is on Tueday, Oct. 2, at Joe's Pub. For tickets and more information, visit www.joespub.com.