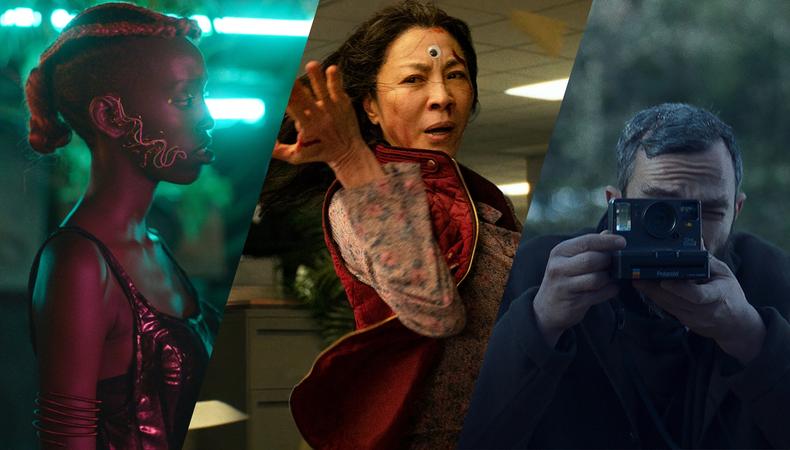 These days, it may seem like movie offerings have been reduced to a repetitive list of franchise installments broken up by the rare hit that's not derived from existing intellectual properties; but they haven't yet devoured every space. To be clear, junk food—even the cinematic kind—isn't necessarily bad. But when it's most of what viewers consume in their media diet, we risk losing sight of the variety out there.
Brave distributors continue to put their faith in homegrown and international releases that skew less mass-produced and more artist-driven. Some of the titles on this list engage with issues of grave global importance, while others seek to evoke a sentiment or urge us to question a long-held belief, even if only for a moment. They all, however, offer the experience of glimpsing existence through an irreplicable lens.
"Apples"

(Cohen Media Group)
Executive produced by Oscar winner Cate Blanchett, this Greek dramedy follows an amnesia epidemic that's sweeping the country. With no family to recognize him, Aris (Aris Servetalis), one of the afflicted, must build a new identity by documenting every landmark human experience (driving, dating, riding a bicycle) in photographs. Yet even with his memory loss, his preference for apples over all other fruit remains as a remnant of his past life. With perfectly calibrated deadpan humor, director Christos Nikou explores the social norms that hold us back, the various pieces that make up our personal histories, and the memories we wish we could forget.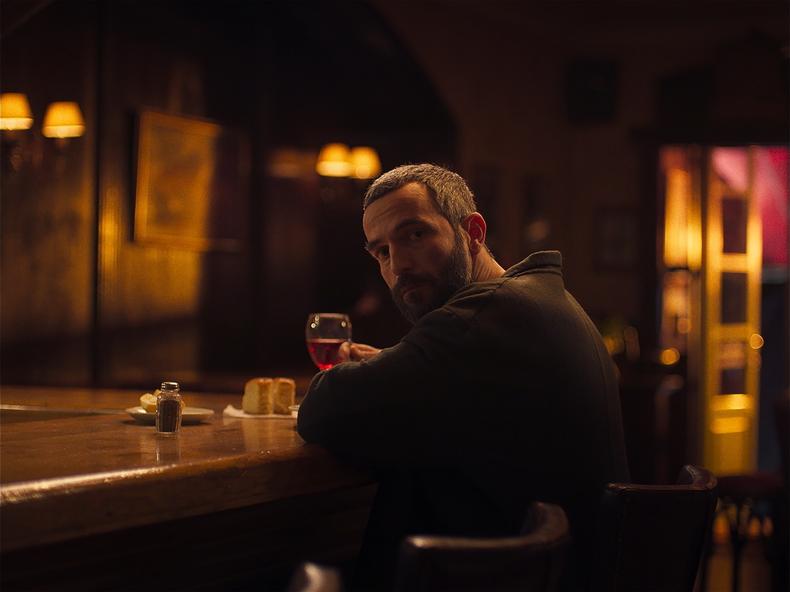 Courtesy of Cohen Media Group
"Everything Everywhere All at Once"

(A24)
Playing several versions of the same character across multiple universes, legendary Malaysian star Michelle Yeoh displays both her martial arts expertise and acting prowess in this film. The bombastic action stems from Yeoh's main role as laundromat owner Evelyn Wang. She's a woman who's struggling to get her life in order while neglecting her crumbling marriage and further fracturing her relationship with her daughter. But a crack in the space-time continuum forces her to see these relationships—and the arc of her life—from a new perspective. Directing duo Daniel Kwan and Daniel Scheinert ("Swiss Army Man") concoct a laugh-out-loud yet quietly touching wonder of cinematic ingenuity.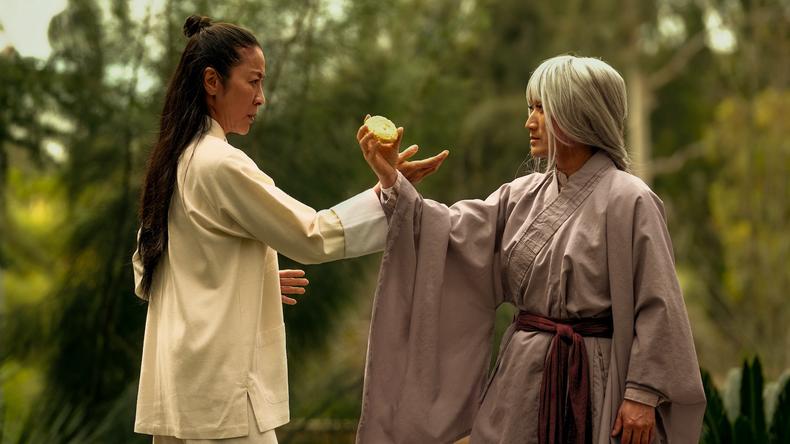 Credit: Allyson Riggs
"Hit the Road"

(Kino

Lorber)
This bittersweet road movie follows an Iranian family on a mission to help their older son escape from the embattled country. It also features the most memorable child performance of the year so far from Rayan Sarlak. As they drive toward their inevitable separation, the dynamic among the four travelers captivates—particularly in exchanges with the ill-tempered, defeated father (Mohammad Hassan Madjooni). Director Panah Panahi (son of the incarcerated master auteur Jafar Panahi) embellishes his humanistic screenplay with flares of magical realism and melancholic music. It's a luminous first feature that's as comical as it is heartbreaking.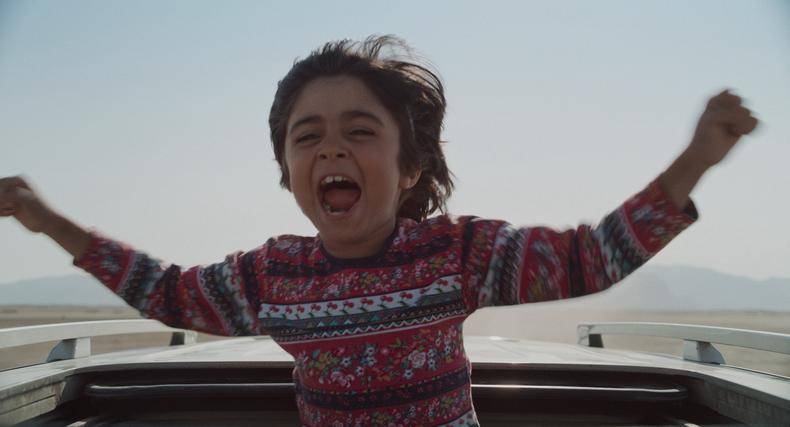 Courtesy Kino Lorber
"Lingui, the Sacred Bonds"

(MUBI)
One of the most acclaimed African artists of our time, Chadian filmmaker Mahamat-Saleh Haroun returns with this gorgeous, timely drama. The movie follows a hardworking single mother, Amina (Achouackh Abakar Souleymane), whose teenage daughter Maria (Rihane Khalil Alio) becomes pregnant after a sexual assault. In a country where abortion remains taboo, Amina finds her only allies in other women who have faced similar crises. By helping her child survive her traumatic, life-altering ordeal, she fiercely asserts her own agency and power. Told in colorful, precisely composed frames, "Lingui" is an unmissable filmic feat.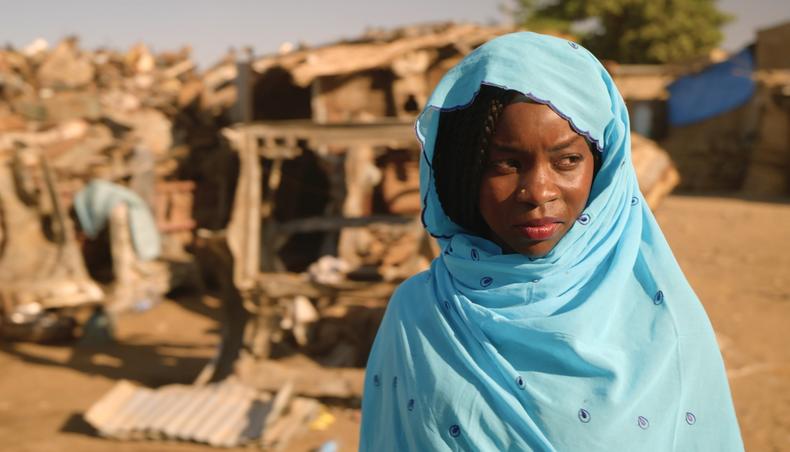 Courtesy Mubi
"A Love Song"

(Bleecker

Street)
Faye (Dale Dickey) waits patiently at a campground for her former classmate, Lito (Wes Studi), whom she hasn't seen in decades. Over the course of their reunion, the two reminisce about their now-distant youth and examine new wounds left by loss and loneliness. A tenacious character actor who has appeared on screens big and small, Dickey gives the performance of her career in her first leading role. This project from promising first-time writer-director Max Walker-Silverman is a tender ode to the paths that could have been—and the idea that it's never too late to rediscover yourself.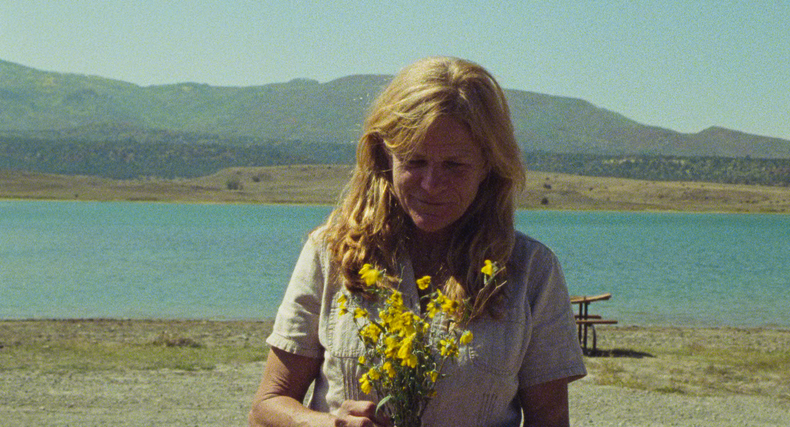 Courtesy Bleecker Street
"Marcel the Shell With Shoes On"

(A24)
Created over a decade ago for a viral short film, Marcel the Shell, the most adorable mollusk you will ever encounter, has now gotten his own big-screen adventure. Presented as a mockumentary, this heart-melting saga from filmmaker Dean Fleischer-Camp and comedian Jenny Slate, who voices Marcel, sees our miniature hero dealing with overwhelming fame and the deteriorating health of his grandmother, Connie (Isabella Rossellini). Blending stop-motion animation and live action, this cinematic marvel is a life-affirming embrace with an uplifting outlook on existence.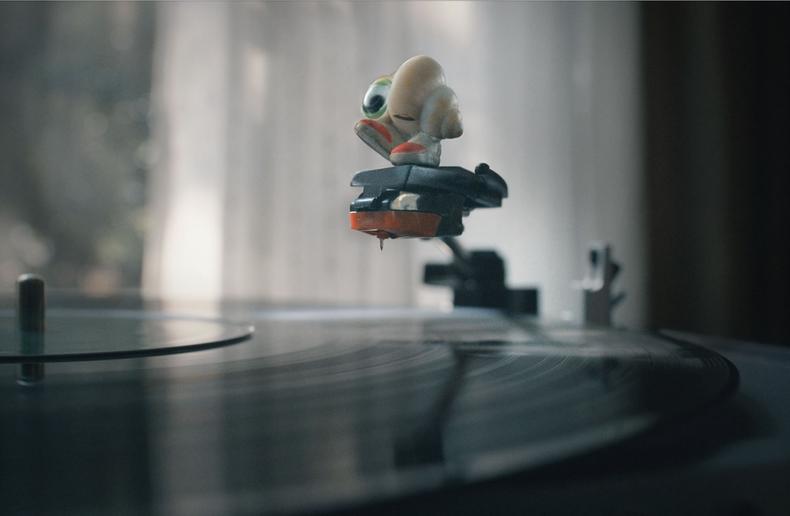 Courtesy A24
"Neptune Frost"

(Kino

Lorber)
Set in Burundi but shot in neighboring Rwanda, this sci-fi musical is an Afrofuturist cornucopia of dazzling visuals and earth-shattering ideas. Co-directed by Saul Williams and Anisia Uzeyman, "Neptune Frost" chronicles the momentous meeting between Matalusa (Bertrand Ninteretse), a miner whose brother died at work, and Neptune (played by both Elvis Ngabo and Cheryl Isheja), an intersex hacker who wields the internet as a weapon for justice. Through vibrantly original song-and-dance numbers, this one-of-a-kind film denounces the exploitation of the African continent by the West and defies preconceived notions of the gender binary.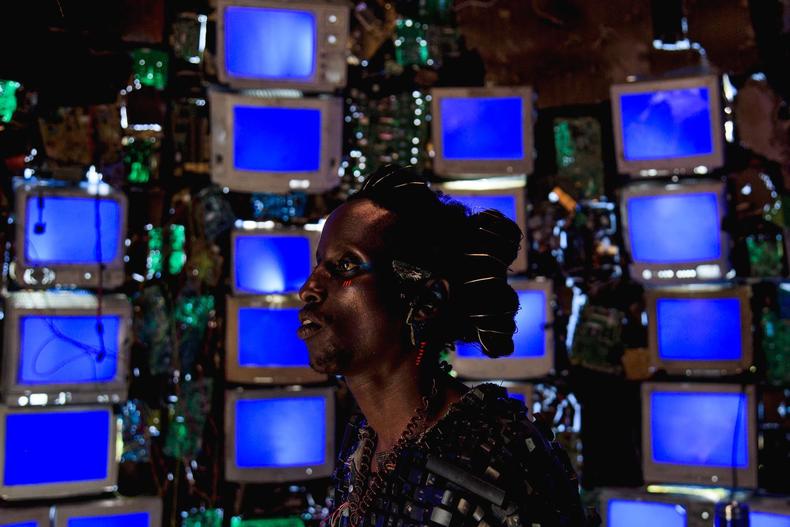 Courtesy Kino Lorber
"On the Count of Three"

(Annapurna

Pictures)
In this film from screenwriters Ari Katcher and Ryan Welch, lifelong best friends Val (Jerrod Carmichael) and Kevin (Christopher Abbott) promise to end their lives together. To the tune of Papa Roach's "Last Resort," the hopeless duo pay a series of visits to people they believe are to blame for their current mental state. Abbott commits to his character's violent resentment in a vulnerable turn that inspires compassion over fear. Carmichael, a talented multihyphenate, also directs this profound bromance about mental health, balancing moments of despair with dark humor.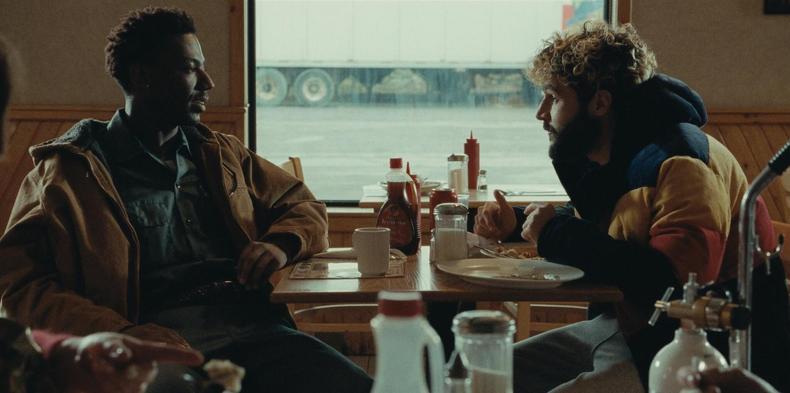 Courtesy Annapurna Pictures and Orion Pictures
This story originally appeared in the Sept. 8 issue of Backstage Magazine.