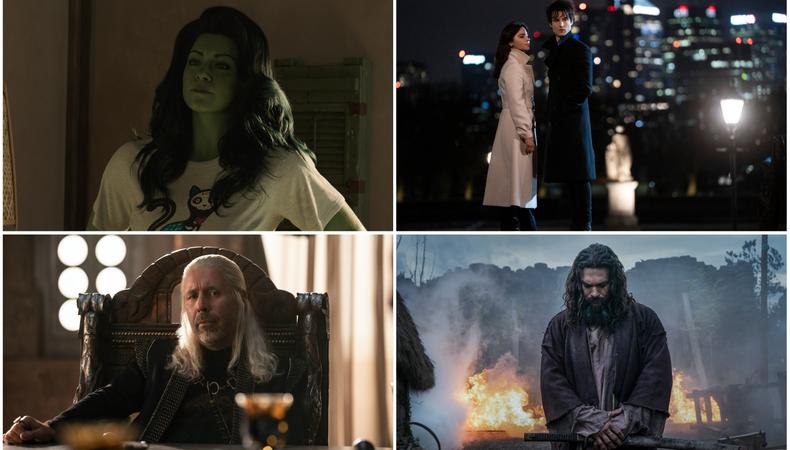 Television doesn't sleep. Backstage is breaking down, month by month, the buzzy shows and performances that merit attention from awards voters and couch potatoes in the ever-growing landscape of the small screen.
August 2022 is a great month to be a genre fan, as TV's age of sci-fi, superheroes, and fantasy continues to go strong.
Netflix is releasing the long-anticipated adaptation of Neil Gaiman's classic graphic novel series "Sandman" on Aug. 5, as well as Season 3 of "Locke & Key" on Aug. 10. Meanwhile, AMC is dropping yet another entry in its sprawling zombieverse with anthology series "Tales of the Walking Dead" (Aug. 14), SyFy is debuting Season 2 of cult hit "Resident Alien" (Aug. 10), and FXX is releasing the 13th season(!) of animated spy comedy "Archer" (Aug. 24). Cartoon fans can also look forward to a reboot of filthy MTV classic "Beavis and Butt-Head" (Aug. 4).
Over on Disney+, the MCU keeps expanding with two new shows: "I Am Groot," an animated series about everyone's favorite talking tree (Aug. 10); and "She-Hulk: Attorney at Law," starring Emmy winner Tatiana Maslany (Aug. 17). The streamer will round out the month with a new "Star Wars" property—"Andor," in which Diego Luna will reprise his role from "Star Wars: Rogue One" (Aug. 31).
In the world of comedy, Hulu is premiering the semi-autobiographical "This Fool" from standup Chris Estrada on (Aug. 12), as well as the second season of its groundbreaking "Reservation Dogs" (Aug. 3). Fans of darker wit can check out Apple TV+'s "Bad Sisters" (Aug. 19) and the second season of AMC's "Kevin Can F**k Himself" (Aug. 22). Netflix is dropping Season 3 of teen comedy "Never Have I Ever" (Aug. 12), as well as "Mo," a new series from "Ramy" breakout Mohammed Amer (Aug. 24).
Read on for our top three picks for shows to catch in August—including a highly anticipated "Game of Thrones" prequel—and a full list of everything coming this month.
"A League of Their Own"
If you're a fan of Penny Marshall's 1992 cinema classic (and frankly, what human being isn't?), then you're as pumped as we are about Amazon Prime Video's small-screen take, which premieres on Aug. 12. Co-created by Will Graham ("Mozart in the Jungle") and Abbi Jacobson ("Broad City"), who also stars, "A League of Their Own" follows the members of an all-women's baseball team during World War II. The series promises to take on more diverse perspectives than its predecessor, including stories of Black women struggling against racism in the league. The killer cast guarantees a great time: D'Arcy Carden, Chanté Adams, Nick Offerman, Kate Berlant, and Gbemisola Ikumelo are all taking a turn at bat.
"Five Days at Memorial"
Apple TV+ is adapting another true story, this one set during Hurricane Katrina's devastation of New Orleans. Based on Sheri Fink's book "Five Days at Memorial: Life and Death in a Storm-Ravaged Hospital," the miniseries follows the doctors and nurses at Memorial Medical Center over five hurricane-ravaged days that culminated in the deaths of 45 patients. Co-created by Oscar winner John Ridley ("12 Years a Slave") and Emmy winner Carlton Cuse ("Lost"), the ensemble drama features acting heavyweights Cherry Jones and Vera Farmiga, plus Sharron Matthews, Ted Atheron, and Jessica Greco. The limited series premieres Aug. 12.
"House of the Dragon"
Get ready to share your theories at the proverbial water cooler once more: "Game of Thrones" is back in town. Or at least its highly anticipated prequel series, "House of the Dragon," which focuses on the scheming, bleach-bond Targaryen clan, premiering Aug. 21 on HBO. Set 200 years before the events of the original series, the show centers on—shocker—a power struggle for the Iron Throne following King Viserys Targaryen's (Paddy Considine) reign. The main contenders? His brother Daemon (Matt Smith) and his daughter Rhaenyra (Emma D'Arcy). We're sure it will all be totally chill and involve no gory violence. The "Game of Thrones" creators have passed their own crown on to Ryan J. Condal ("Colony") as well as the novelist who started it all: the one and only George R.R. Martin.
Acorn TV
Aug. 8 – "Darby and Joan" premiere
Aug. 22 – "Anne" premiere
ALLBLK
Aug. 11 – "Send Help" premiere
Amazon Prime Video
Aug. 1 – "Game of Spy" premiere
Aug. 5 – "The Outlaws" Season 2
Aug. 12 – "A League of Their Own" premiere
Aug. 19 – "Todo por Lucy" premiere
AMC
Aug. 14 – "Tales of the Walking Dead" premiere
Aug. 22 – "Kevin Can F**k Himself" Season 2
Apple TV+
Aug. 12 – "Five Days at Memorial" premiere
Aug. 19 – "Bad Sisters" premiere
Aug. 19 – "Surfside Girls" premiere
Aug. 26 – "See" Season 3
BET/BET+
Aug. 10 – "Tales" Season 3
Aug. 11 – "The Ms. Pat Show" Season 3
The CW
Aug. 11 – "Bump" premiere
Aug. 16 – "Devils" Season 2
Aug. 16 – "Leonardo" premiere
Aug. 31 – "DC's Stargirl" Season 3
Disney+
Aug. 10 – "I Am Groot" premiere
Aug. 17 – "She-Hulk: Attorney at Law" premiere
Aug. 31 – "Andor" premiere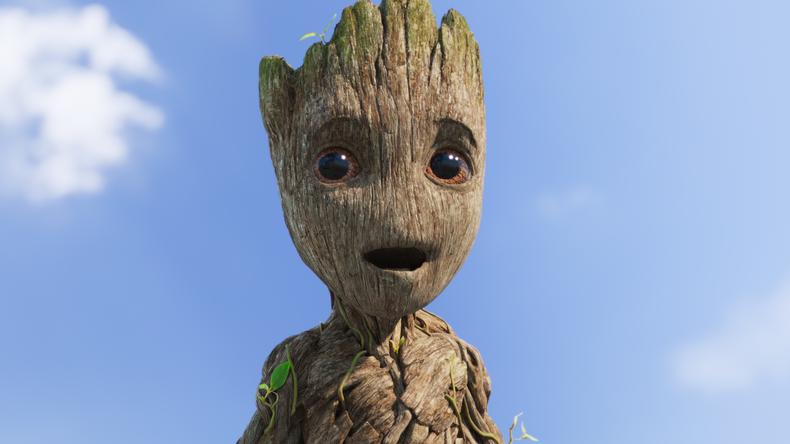 "I Am Groot" Courtesy Disney+
Freevee
Aug. 19 – "Sprung" premiere
FXX
Aug. 24 – "Archer" Season 13
Aug. 25 – "Little Demon" premiere
HBO/HBO Max
Aug. 1 – "Industry" Season 2
Aug. 21 – "House of the Dragon" premiere
Hallmark Channel
Aug. 14 – "Chesapeake Shores" Season 6
Hulu
Aug. 3 – "Reservation Dogs" Season 2
Aug. 12 – "This Fool" premiere
Aug. 25 – "Mike" premiere
Aug. 30 – "Patient" premiere
Netflix
Aug 3. – "Good Morning, Verônica" Season 2
Aug. 5 – "The Sandman" premiere
Aug. 10 – "School Tales: The Series" premiere
Aug. 10 – "Locke & Key" Season 3
Aug. 11 – "DOTA: Dragon's Blood" Season 3
Aug. 12 – "Never Have I Ever" Season 3
Aug. 17 – "High Heat" premiere
Aug. 17 – "Unsuspicious" premiere
Aug. 18 – "He-Man and the Masters of the Universe" Season 3
Aug. 19 – "Echoes" premiere
Aug. 19 – "The Girl in the Mirror" premiere
Aug. 19 – "Kleo" premiere
Aug. 23 – "Chad & JT Go Deep" premiere
Aug. 24 – "Mo" premiere
Aug. 24 – "Under Fire" premiere
Paramount+
Aug 4. – "Mike Judge's Beavis and Butt-Head" premiere
Aug. 18 – "When You Least Expect It" premiere
Aug. 25 – "Star Trek: Lower Decks" Season 3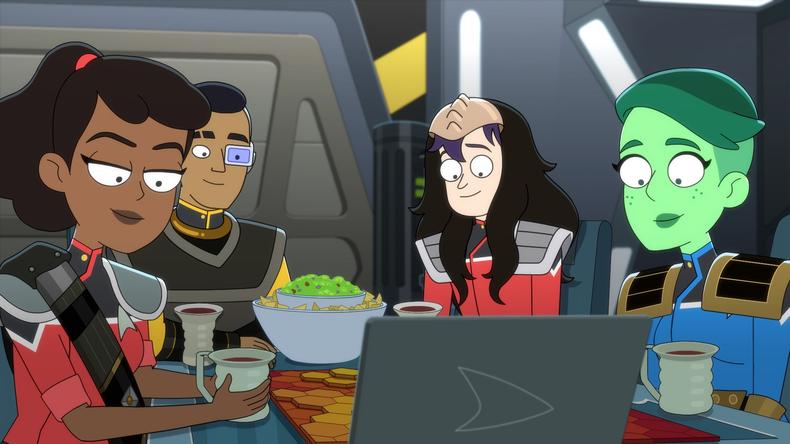 "Star Trek: Lower Decks" Courtesy Paramount+
PBS
Aug. 28 – "Guilt" Season 2
Peacock
Aug. 18 – "The Undeclared War" premiere
Aug. 25 – "Everything I Know About Love" premiere
Starz
Aug. 14 – "Power Book III: Raising Kanan" Season 2
Sundance Now
Aug. 4 – "Good Grief" Season 2
Aug. 18 – "Blinded" premiere
Syfy
Aug. 10 – "Resident Alien" Season 2