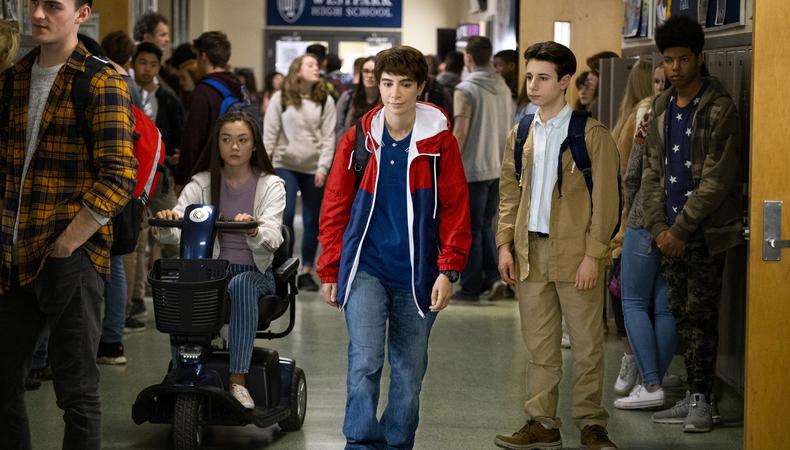 Television doesn't sleep. Backstage is breaking down, month by month, the buzzy shows and performances that merit attention from awards voters and couch potatoes in the ever-growing landscape of the small screen.
Don't be fooled by the date—plenty of series worth your viewing time are premiering April 1. It's that time of year where new and returning scripted programming begins gearing up for Emmy Awards season; even with COVID-19's continued impact on the TV industry, there are many contenders with rapidly approaching premiere dates.
Don't miss the shows highlighted below, from Netflix's highly anticipated adaptation of "Shadow and Bone" to Nasim Pedrad's turn as a teen boy in "Chad." Each pick boasts compelling performances and top-notch writing and directing. (It's never too early to start considering them for the 2021 Emmys!)
"Made for Love"
Would you watch a series where a woman's needy tech billionaire husband implants a monitoring device in her brain? Maybe. What if that woman were played by Cristin Milioti? Make that a yes, definitely. Premiering April 1 on HBO Max and adapted from Alissa Nutting's tragicomic novel of the same name, "Made for Love" features a cast of comedic and dramatic powerhouses, including Noma Dumezweni, Billy Magnussen, Dan Bakkedahl, Augusto Aguilera, and TV stalwart Ray Romano. Check out the trailer for a taste.
"Chad"
Created, written, and directed by Nasim Pedrad and—best of all—starring her as a 14-year-old boy, "Chad" arrives on TBS April 6 after quite the development saga: Originally sold to Fox in 2016, the comedy wasn't picked up as a series until 2019 by TBS, when it was once again delayed. Co-starring Jake Ryan, Thomas Barbusca, Paul Chahidi, Saba Homayoon, "Chad" is one of those series where it only takes one look at the poster or trailer to spark interest.
"Them"
TV's newest buzzy horror anthology, "Them" was produced by Lena Waithe and developed by writer Little Marvin—making it a must-see even before its success at SXSW 2021, where it won an audience award. The debut season, subtitled "Covenant" and debuting April 9 on Amazon, follows a Black family moving to an all-white (and quite haunted) North Carolina neighborhood in 1953. Starring Deborah Ayorinde, Ashley Thomas, Alison Pill, Shahadi Wright Joseph, and Ryan Kwanten, it's bound to dazzle with beautiful cinematography and costumes.
"Shadow and Bone"
Based on the popular young adult fantasy novels from Leigh Bardugo, "Shadow and Bone" hits Netflix April 23 with fans of the books practically foaming at the mouth in anticipation. A mix of fresh and familiar faces brings Eric Heisserer's adaptation to life, including Ben Barnes, Freddy Carter, Amita Suman, Kit Young, Archie Renaux, and Jessie Mei Li as the destined-for-greatness Alina Starkov. Even a glimpse of the sinister Shadow Fold in the teaser trailer promises a deliciously dark and escapist binge watch.
See the full list of April 2021 returning and debut TV premiere dates below.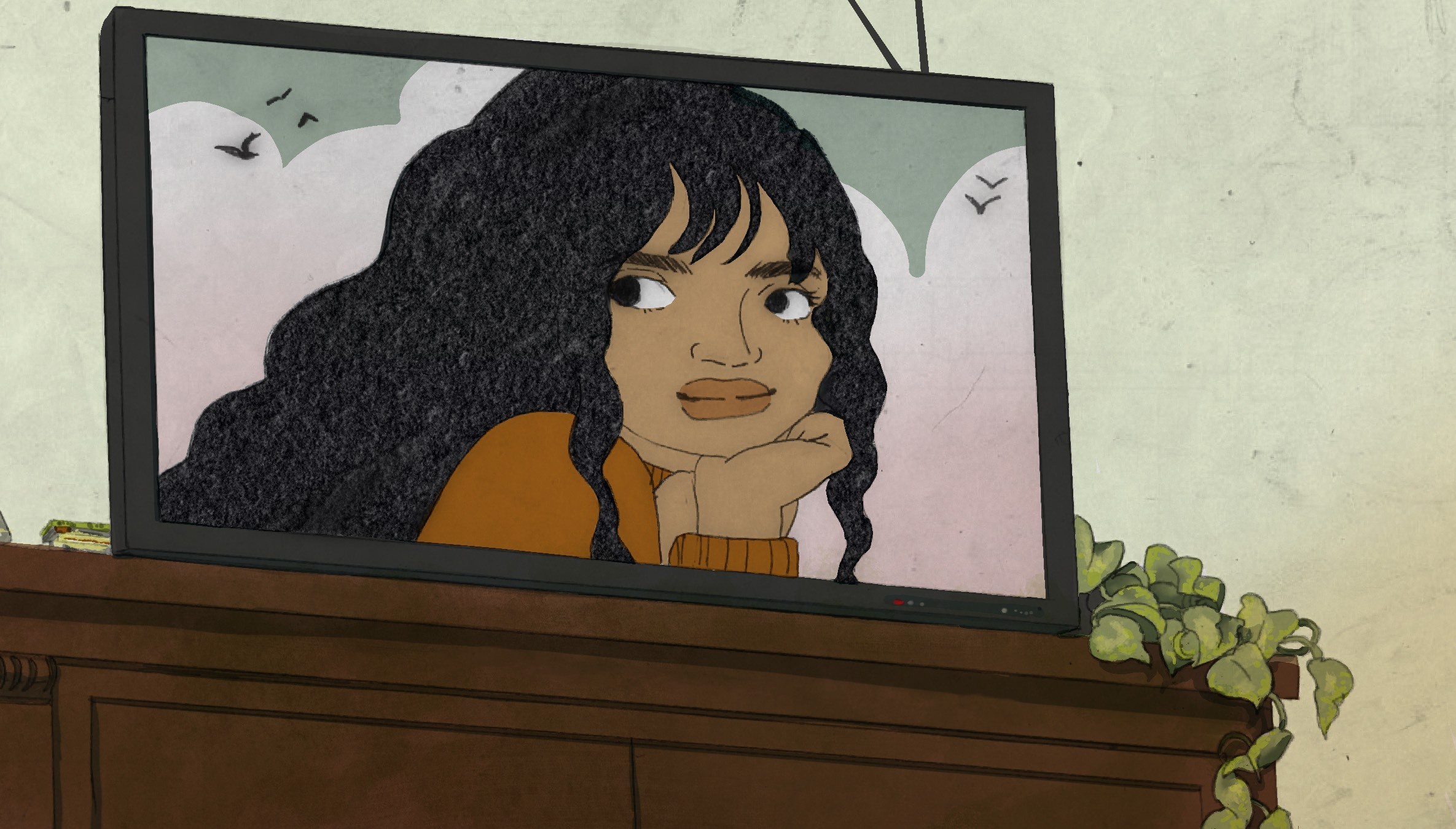 How To Become a TV Actor
ABC
April 7 – "Home Economics" premiere
April 8 – "Rebel" premiere
Amazon Prime Video
April 9 – "Them" premiere
April 9 – "We Children From Bahnhof Zoo" premiere
Apple TV+
April 30 – "The Mosquito Coast" premiere
CBS
April 1 – "United States of Al" premiere
The CW
April 7 – "Kung Fu" premiere
Disney+
April 16 – "Big Shot" premiere
Epix
April 18 – "Godfather of Harlem" Season 2
Fox
April 1 – "The Moodys" Season 2
Freeform
April 8 – "Everything's Gonna Be Okay" Season 2
April 20 – "Cruel Summer" premiere
HBO / HBO Max
April 1 – "Made for Love" premiere
April 11 – "The Nevers" premiere
April 18 – "Mare of Easttown" premiere
April 23 – "A Black Lady Sketch Show" Season 2

Hulu
April 15 – "Younger" Season 7 (also on Paramount+)
April 28 – "The Handmaid's Tale" Season 4
NBC / Peacock
April 1 – "Law & Order: Organized Crime" premiere
April 1 – "Manifest" Season 3
April 22 – "Rutherford Falls" premiere
Check out what's now casting on Backstage now!
Netflix
April 2 – "The Serpent" premiere
April 5 – "Family Reunion" Season 2
April 7 – "Snabba Cash" premiere
April 14 – "Dad Stop Embarrassing Me!" premiere
April 18 – "Luis Miguel: The Series" Season 2
April 23 – "Shadow and Bone" premiere
PBS
April 4 – "Atlantic Crossing" premiere
Syfy
April 16 – "Van Helsing" Season 5
TBS
April 6 – "Chad" premiere
USA
April 7 – "Queen of the South" Season 5