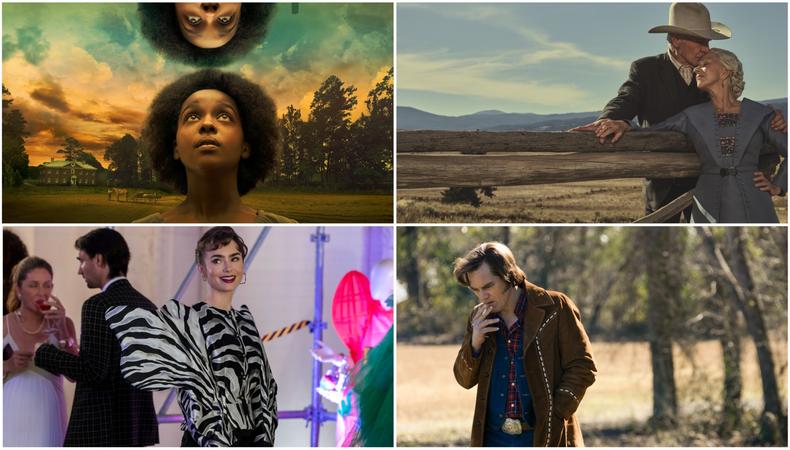 Television doesn't sleep. Backstage is breaking down, month by month, the buzzy shows and performances that merit attention from awards voters and couch potatoes in the ever-growing landscape of the small screen.
December 2022 is bringing the drama. The top TV this month includes thrillers set in Korea and Japan; spy and adventure shows; and dramas portraying friendships bursting with secrets.
If the South Korean medical thriller "Connect" doesn't have you checking your vitals when it's released on Disney+ Dec. 7, then "Money Heist: Korea - Joint Economic Area" is sure to take you hostage when it premieres on Netflix Dec. 9. Netflix will also release Season 2 of "Alice in Borderland," an adaptation of Haro Aso's dystopian manga that portrays a parallel-universe Tokyo, on Dec. 22.
Disney+ premieres "National Treasure: Edge of History" on Dec. 14 (although with nary a Nicolas Cage in sight, to the dismay of many). The conspiratorial entanglements continue on Netflix's spy adventure "The Recruit," to be launched Dec. 2—the same day you can watch Season 2 of spy drama "Slow Horses" on AppleTV+.
And if you're a fan of secrets that lurk below the surface of picture-perfect friendships, you can find "Gossip Girl" (2021) Season 2 on HBO Max Dec. 1. and "Firefly Lane" Season 2 on Netflix Dec. 2.
Here are the three shows we think will make for the most compelling viewing this month—which all in some way excavate our nation's history—and a full list of everything coming this month.
"Kindred"
Octavia E. Butler fans, rejoice! Part high concept (and high stakes) sci-fi, part meditation on the continued haunting presence of slavery in the contemporary cultural imagination, "Kindred" promises to interrogate hierarchies of power and subjugation. FX's adaptation of Butler's eponymous 1979 novel comes to Hulu on Dec. 13. The show explores the spectral impact the past has on the present as Dana James (Mallori Johnson), a young Black writer, unwillingly travels through time from today's LA to an antebellum plantation. Showrunner Branden Jacobs-Jenkins ("Watchmen") teamed up with kindred spirits Joe Weisberg ("The Patient"), Joel Fields ("Gone in the Night"), Darren Aronofsky ("The Whale"), Ari Handel ("Mother!"), and Janicza Bravo ("House Comes With a Bird") for the miniseries that also stars Micah Stock, Ryan Kwanten, Gayle Rankin, Austin Smith, David Alexander Kaplan, Sophina Brown, and Sheria Irving.
"George & Tammy"
In this biographical miniseries premiering on Showtime Dec. 4, Michael Shannon and Jessica Chastain portray country music legends George Jones and Tammy Wynette. Though anyone familiar with the musicians' tumultuous relationship knows the toxicity that comes inherently with "Stand by Your Man" ideological bent, the show promises a poignant, passionate, and profound—not to mention musical—glimpse at the complex personhood lurking behind the veneer of stardom. Steve Zahn, Walton Goggins, and Kelly McCormack also star in this series crafted by director John Hillcoat ("The Road") and showrunner/writer Abe Sylvia ("Dead to Me," "The Eyes of Tammy Faye").
"1923"
Taylor Sheridan ("Yellowstone") delivers his trademark original and utterly observant style in this Neo-Western. Harrison Ford and Helen Mirren portray patriarch and matriarch Jacob and Cara in "1923," a second "Yellowstone" prequel that takes place 40 years after the first prequel, "1883." While the first prequel saw prior generations travel West in search of what they believe to be their manifest destiny, the Duttons are well-established as Montana Ranchers in "1923"—but that's not to say they have it easy. A pandemic, economic downturn, the end of prohibition, and a devastating drought all threaten the tenuous control the Dutton family has created in their homestead. Robert Patrick, Jerome Flynn, Jennifer Ehle, Marley Shelton, James Badge Dale, and Brian Geraghty also star in this depiction of one family's gritty, grueling legacy.
ALLBLK
Dec. 1 - "Hush" premiere
Dec. 1 - "Sort Of" Season 2
Dec. 1 - "Wicked City" premiere
Dec. 22 - "Snap" premiere
Amazon Prime Video
Dec. 2 - "Riches" premiere
Dec. 2 - "Three Pines" premiere
Dec. 8 - "The Bad Guy" premiere
Dec. 21: "Jack Ryan" Season 3
AMC
Dec. 16 - "Litvinenko" premiere
Apple TV+
Dec. 2 - "Slow Horses" Season 2
Dec. 9 - "Little America" Season 2
Disney+
Dec. 14 - "National Treasure: Edge of History"
HBO/HBO Max
Dec. 1 - "Gossip Girl" Season 2
Dec. 1 - "Sort of" Season 2
Dec. 5 - "His Dark Materials Season 3
Dec. 8 - "Doom Patrol" Season 4
Dec. 8 - "South Side" Season 3
Dec. 22 - "I Hate Suzie" Season 2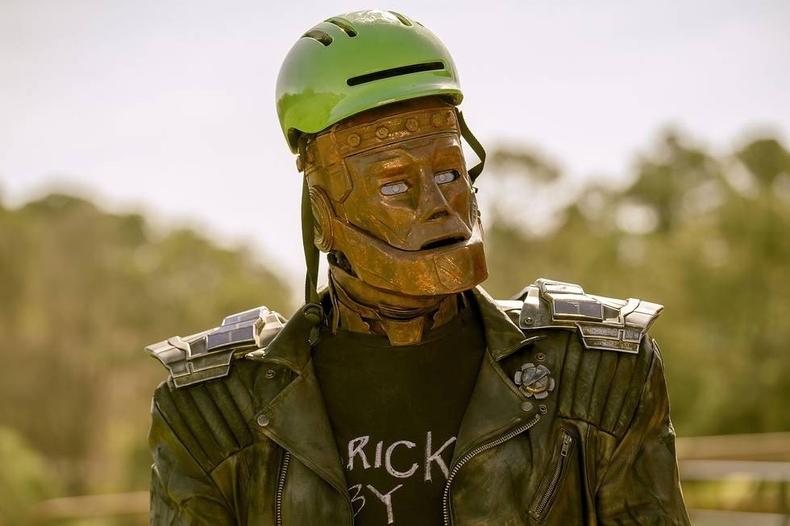 "Doom Patrol" Credit: Dan McFadden/HBO Max
Hulu
Dec. 7 - "Connect" premiere
Dec. 13 - "Kindred" premiere
Dec. 21 - "Big Bet" premiere
Dec. 26 - "Letterkenny" Season 11
Netflix
Dec. 1 - "Dead End" premiere
Dec. 1 - "JoJo's Bizarre Adventure Stone Ocean"
Dec. 2 - "Firefly Lane" Season 2
Dec. 2 - "Hot Skull" premiere
Dec. 7 - "I Hate Christmas" premiere
Dec. 7 - "The Most Beautiful Flower" premiere
Dec. 7 - "Smiley" premiere
Dec. 8 - "Lookism" premiere
Dec. 9 - "CAT" premiere
Dec. 9 - Dragon Age: Absolution" premiere
Dec. 9 - "How to Ruin Christmas" Season 3
Dec. 9 - "Money Heist: Korea - Joint Economic Area" premiere
Dec. 10 - "Alchemy of Souls" Season 2
Dec. 14 - "Blood Ties" premiere
Dec. 14 - "Glitter" premiere
Dec. 16 - "Far From Home" premiere
Dec. 16 - "Paradise PD" Season 4
Dec. 16 - "The Recruit" premiere
Dec. 16 - "A Storm for Christmas" premiere
Dec. 19 - "Trolley" premiere
Dec. 21 - "Emily in Paris" Season 3
Dec. 22 - "Alice in Borderland" Season 2
Dec. 25 - "Time Huster" premiere
Dec. 25 - "The Witcher: Blood Origin" premiere
Dec. 26 - "Treason" premiere
Dec. 30 - "Alpha Males" premiere
Dec. 30 - "The Glory" premiere
Paramount+
Dec. 1 - "Bosé" premiere
Dec. 4 - "George & Tammy" premiere
Dec. 15 - "The Game" Season 2
Dec. 18 - "1923" premiere
Peacock
Dec. 22 - "The Best Man: The Final Chapters" premiere
Showtime
Dec. 4 - "George & Tammy" premiere