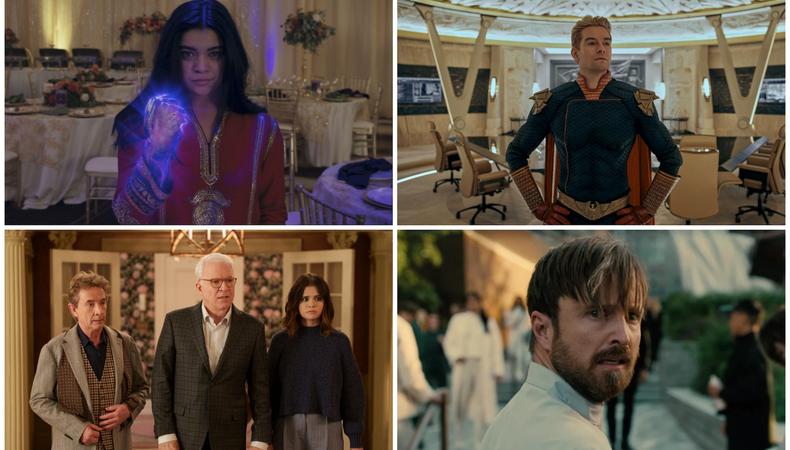 Television doesn't sleep. Backstage is breaking down, month by month, the buzzy shows and performances that merit attention from awards voters and couch potatoes in the ever-growing landscape of the small screen.
Summer is finally here, and so is all the bingeworthy TV that will help you get through the hottest days of the year on the couch with the AC blasting. Genre fans have plenty to look forward to with the return of Hulu's "The Orville" (June 2), Amazon Prime Video's Emmy-nominated "The Boys" (June 3), Apple TV+'s "For All Mankind" (June 10), Netflix's "The Umbrella Academy" (June 22), and HBO's "Westworld" (June 26).
This month also sees second seasons of buzzy shows including Apple TV+'s "Physical" (June 3) and Hulu's "Only Murders in the Building" (June 28), as well as the final seasons of Netflix's "Peaky Blinders" (June 10) and Hulu's "Love, Victor" (June 15).
As for new series, Emmy nominee Ben Whishaw returns to the small screen with dark medical comedy "This Is Going to Hurt" on AMC (June 2); Oscar winner Alicia Vikander will play a disturbed film star in HBO's "Irma Vep" (June 6); YA rom-com queen Jenny Han is following up her beloved "To All the Boys I've Loved Before" films with "The Summer I Turned Pretty" on Amazon (June 17); and comedy faves Maya Rudolph, Joel Kim Booster, and Ron Funches will star on "Loot," Apple TV+'s latest workplace sitcom (June 24).
Read on for three new shows you shouldn't miss this month, plus a full list of everything that's hitting your screens this June.
"Ms. Marvel"
Another Marvel Comics fave is making the leap from page to screen with "Ms. Marvel," the latest addition to Disney+'s slate of MCU shows. The miniseries will follow Kamala Khan, a Pakistani American teen living in Jersey City who tries to balance a new suite of superpowers with her high school and family life. Dropping June 8, the show from Bisha K. Ali ("Loki," "Four Weddings and a Funeral") looks to have a bubbly, stylized feel in the vein of G. Willow Wilson's original 2013 comic series. Newcomer Iman Vellani stars as Kamala in a series that, unlike past Disney+ MCU offerings, features largely unknown actors.
"Queer as Folk"
Just as "The L Word: Generation Q" did in 2019, fellow groundbreaking LGBTQ+ drama "Queer as Folk" is making a comeback. The Peacock original series, which drops June 9, is neither a direct adaptation of Russell T. Davies' 1999 Manchester-set Channel 4 series nor Ron Cowen and Daniel Lipman's Pittsburgh-set 2000 version on Showtime. The new "QAF" centers on a decidedly more diverse group of queer people in New Orleans whose lives are shattered by a hate crime, but who nonetheless find reasons to celebrate. Stephen Dunn ("Closet Monster," "Little America") created the new series, which stars Devin Way ("Grey's Anatomy"), Fin Argus ("Clouds"), and nonbinary actor Jesse James Keitel ("Miller & Son"). It also features beloved TV vets Kim Cattrall, Juliette Lewis, and Ed Begley Jr.
"The Old Man"
There's always one last job, isn't there? In Jonathan E. Steinberg ("Jericho") and Robert Levine's ("Black Sails") new thriller series, which drops June 16 on FX, Oscar winner Jeff Bridges plays a retired CIA operative who's forced to go on the run after narrowly dodging an assassin's bullet. (And unlike The Dude, this guy is the real deal.) Based on Thomas Perry's 2017 novel of the same name, "The Old Man" also stars Emmy winner John Lithgow, Amy Brenneman, Alia Shawkat, and Gbenga Akinnagbe.
Acorn TV
June 6 – "London Kills" Season 3
Adult Swim
June 19 – "Birdgirl" Season 2
ALLBLK
June 2 – "For the Love of Jason" Season 2
Amazon Prime Video
June 3 – "The Boys" Season 3
June 17 – "The Lake" premiere
June 17 – "The Summer I Turned Pretty" premiere
June 24 – "Boundless (Sin Límites) premiere
June 24 – "Chloe" premiere
AMC/AMC+
June 2 – "This Is Going to Hurt" premiere
June 12 – "Dark Winds" premiere
Apple TV+
June 3 – "Physical" Season 2
June 10 – "For All Mankind" Season 3
June 24 – "Loot" premiere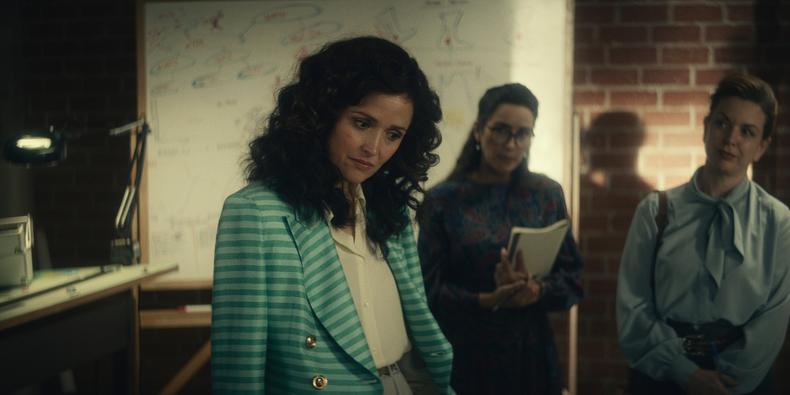 Rose Byrne in "Physical" Courtesy Apple TV+
BritBox
June 5 – "The Barking Murders" premiere
The CW
June 5 – "In the Dark" Season 4
June 6 – "Roswell, New Mexico" Season 4
June 22 – "Wellington Paranormal" Season 3
June 30 – "Devils" Season 2
Disney+
June 8 – "Ms. Marvel" premiere
June 29 – "Baymax!" premiere
Freeform
June 21 – "Motherland: Fort Salem" Season 3
FX
June 16 – "The Old Man" premiere
HBO/HBO Max
June 6 – "Irma Vep" premiere
June 9 – "Amsterdam" premiere
June 26 – "Westworld" Season 4
Hulu
June 2 – "The Orville" Season 3
June 15 – "Love, Victor" Season 3
June 23 – "The Bear" premiere
June 28 – "Only Murders in the Building" Season 2
Netflix
June 2 – "Borgen: Power & Glory" premiere
June 3 – "The Perfect Mother" premiere
June 3 – "Two Summers" premiere
June 8 – "Baby Fever" premiere
June 10 – "Intimacy" premiere
June 10 – "Peaky Blinders" Season 6
June 15 – "God's Perfect Idiot" premiere
June 16 – "Love & Anarchy" Season 2
June 17 – "The War Next-door" Season 2
June 17 – "You Don't Know Me" premiere
June 22 – "The Umbrella Academy" Season 3
June 23 – "Queen" premiere
June 24 – "Money Heist: Korea—Joint Economic Area" premiere
June 29 – "The Upshaws" Season 2
OWN
June 7 – "All Rise" Season 3
Paramount+
June 12 – "Evil" Season 3
June 16 – "Players" premiere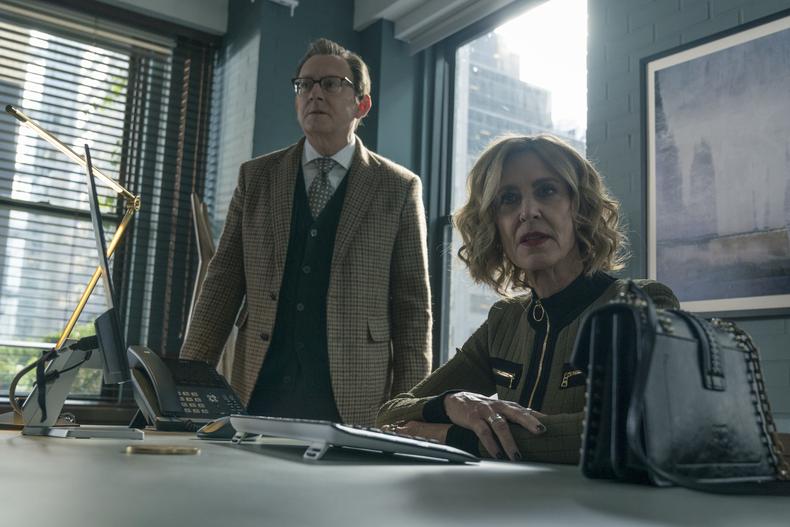 Michael Emerson and Christine Lahti in "Evil." Photo Credit: Elizabeth Fisher/Paramount+
PBS
June 19 – "Endeavor" Season 8
June 19 – "Hotel Portofino" premiere
Peacock
June 9 – "Queer as Folk" premiere
June 16 – "Rutherford Falls" Season 2
Showtime
June 19 – "Flatbush Misdemeanors" Season 2
June 26 – "The Chi" Season 5
June 26 – "We Hunt Together" Season 2
Starz
June 3 – "P-Valley" Season 2
June 12 – "Becoming Elizabeth" premiere
Sundance Now
June 23 – "The Split" Season 3
TNT
June 19 – "Animal Kingdom" Season 6