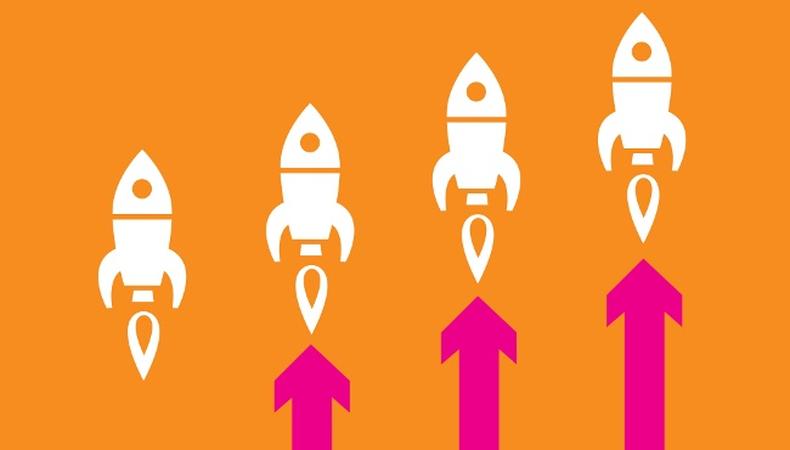 Having an artistic vision is meaningless if you don't have help to realize that vision. Especially when it comes to independent films, web series pilots, live performances, or new theater or dance companies, most artists need financial backing to turn their ideas into reality. Luckily in today's digital age, there's a solution that combines the far-reaching power of social media with good old-fashioned fundraising.
"Effective crowdfunding is hard, but the long-term benefit of it is an independent, sustainable career," says Emily Best, founder and CEO of Seed&Spark, an online crowdsourced fundraising company that links independent filmmakers with potential backers. The goal of Seed&Spark and other fundraising sites like it, she says, "is to give independent artists the tools to succeed in today's marketplace."
"This idea that you can wait for an agent or sales distributor to choose you and handle your career, it leaves most of us high and dry," says Best, a former indie filmmaker who saw how difficult it was to obtain funding outside the refuge of a Hollywood studio. Both the talent and the accessible technology required to make great films already exist, she says, but midcareer filmmakers—"particularly if they are women or people of color"—hit a wall after graduating from school, going through a film festival circuit or two, or failing to obtain the support of a prominent director or studio.
Theater artists, too, can turn to online crowdfunding in order to extend the reach of their projects, says Jes Nelson, an arts media relations specialist at Kickstarter. "A successful Kickstarter campaign is an original idea or one that provides a different perspective on something that already exists," she says via email. The company is geared exclusively toward creators who must set for themselves both a funding goal and a timeline to raise that total. "Kickstarter isn't a keep-what-you-raise thing," says Nelson. "In order to cash out, you need to reach that goal within that designated amount of time. This creates a sense of urgency around campaigns. People are emotionally engaged because there's risk involved."
For those looking to fund theater companies or live productions of any sort, Nelson recommends creating a campaign that is detailed and urgent, and offering ticketing opportunities. "Strong photo and video documentation will set your project apart; show your audience what your project looks like and what you're offering backers in return for their support," she adds. "It's important to define your audience so that you know how to appropriately frame and message your campaign. It's also important to be open to the possibility of engaging with new and unexpected communities."
Best agrees, citing Seed&Spark's course on targeting potential online backers. "You have to know who your audience is and build a relationship with them," she says. "The common mistake in crowdfunding is something called 'friend-funding,' raising money from people you already know. It's called crowdfunding for a reason."
Artists looking for money should also remember that audiences vote with their wallets for the projects they want to see. In addition to explaining the details of the project itself, it's important to sell the idea that, in Best's words, "the world will be a worse place if this piece doesn't exist." Clarifying this will help fundraisers further define their mission and identify the online communities most likely to provide support. "It challenges artists to distinguish themselves," says Best. "What are you offering that is unique?"
If used effectively, online crowdsourcing can be a meritocracy for filmmakers and theater artists, rewarding promising projects by connecting them with the audience that wants them. Best advises creators to "build relationships with the audiences and supporters encouraging you to do that. Make the most daring, most interesting ideas to you."
Inspired by this post? Check out our audition listings!