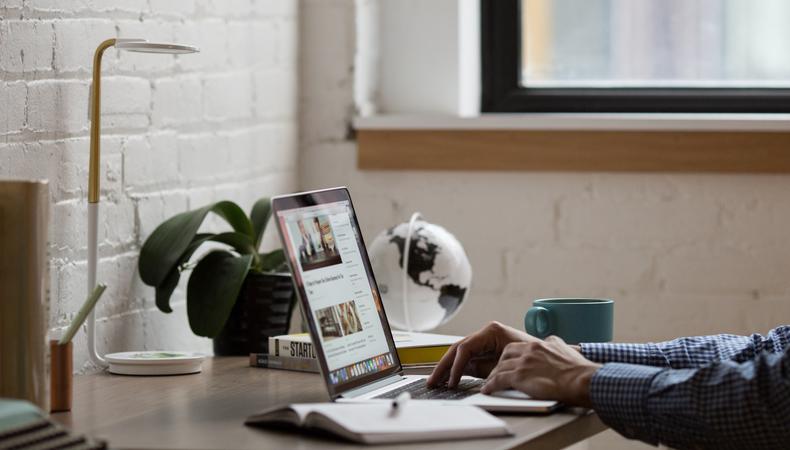 There's no doubt that new actors have a lot to learn about the industry! From putting together your first demo reel to learning how to self-tape, it can feel overwhelming at first. So we asked five industry professionals—an acting coach, a working actor, and more—for their thoughts on the best websites for new actors. These 13 online resources for actors and performers should help you navigate this challenging (and exciting!) business.
Wendy Braun, founder of ActorInspiration.com
Anthony Meindl's YouTube page will uplift you, empower you, and inspire you. In a word: amazing. Please run from any websites, classes or teachers that undermine you, belittle you or shame you for being new. Don't get sucked into fear-based marketing that's always telling you what not to do. Rigid rules will stifle your creativity and keep you in your head. Find websites that connect you to your heart.
Heidi Dean, founder of Marketing 4 Actors
Cathryn Hartt, founder of Hartt and Soul Studio
I am constantly answering questions for newbies about whether agents and acting offers are legitimate. So my first suggestion is to just Google the questionable name followed by the word "scam."
Second, I suggest that you use the wonderful resource of our union, SAG-AFTRA. Their website is a great tool to find franchised agents and to check out questions and scams. They also have lots of wonderful tips and events.
Ben Whitehair, L.A.-based actor
Ryan R. Williams, on-camera coach & founder of Screen Actors System
The best one, present company excluded, would be the Internet Movie Script Database. This is a place where you can find scenes for class and read entire screenplays. Your sense of story and ability to perform text analysis on movie scripts will define you as a screen actor. How will you book if you are always lost on your audition sides? You won't learn how to decode sides in gimmicky audition classes. You will develop an instinct for filmed stories by reading scripts all the time.
In this way you will become a dramatist actor who can truly fulfill your calling. Your role is that of assistant storyteller. Watching movies isn't enough. You won't have the luxury of seeing the finished productions of the film roles you originate. You should always be reading the entire script for the scenes you do in class. Let that grasp of the entire piece guide your decisions about the individual scene. Work the process the way a pro would. Best way to become one.
WATCH:
The views expressed in this article are solely that of the individual(s) providing them,
and do not necessarily reflect the opinions of Backstage or its staff.