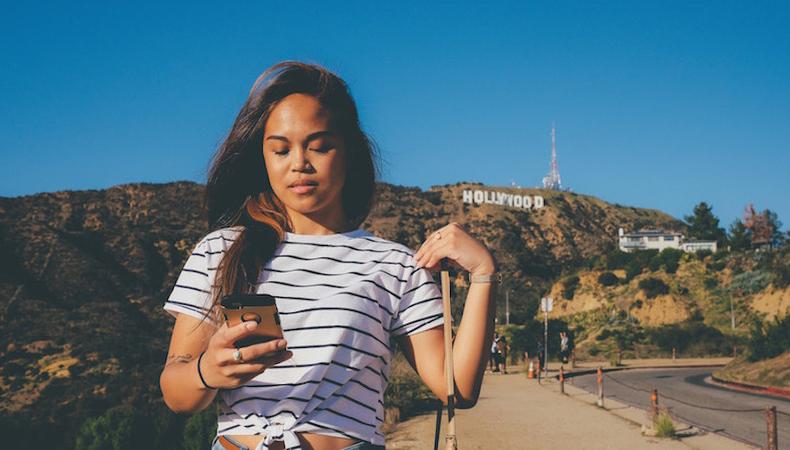 Adam Liebross is a talent agent and head of theatrical at boutique agency Beth Stein & Associates. His eclectic clients include Reina Hardesty ("The Flash," "StartUp"), Ivo Nandi ("Mayans M.C.," "Dolemite Is My Name"), child actor Eden Grace Redfield ("The First," "Home Again," "Andi Mack"), and Giovanni Cirfiera ("Ford v Ferrari"). Here he discusses what he's looking for in future clients, his views on referrals, and his preferences around showreels.
Describe your talent roster.
It varies from kids of 6 or 7 to working actors through their 60s. Talent wins at the end of the day. If you're a veteran of the game and still have that drive and hustle, I'm all about that, too.
Are you looking for any particular types of clients right now?
Always. That being said the client has to be the right fit, and I don't want to be kind of a factory for certain types. I want to keep it small in certain categories. At the end of the day, I'm not going to sign someone I can't give 150% to because that's disrespectful to the talent in general.
Can someone get in the door without an industry referral?
Yes. I get tons of cold submissions and inquiries. A lot of people find it hard to get recognized without being a referral but if you put together a good quality press kit, you're going to get noticed. At the end of the day, the best-fitting client-agent relationship always finds its way to come together.
What should they have prepared for a meeting?
What I really look for is confidence and a sense of knowing who you are and what you want.
What's the No. 1 mistake people make in a meeting with you?
I think the No. 1 turn-off is a sense of entitlement. And that's so hard to come back from once I get a sense of it. I want the talent I sign to be confident and ready to put in the work, and basically to hustle just as much as I am. But there's a fine line between having that confidence and being entitled.
READ: 6 Ways to Find the Best Agent for You

What do you like in a headshot and showreel?
I like to keep the headshot simple. I'm not saying go out and spend a crazy amount of money and I'm not saying shoot it with a buddy's iPhone either. It should be something that draws my attention but at the same time isn't too overdone. I want a good sense of who you are and it needs to showcase you in an individual way. I want to think. "I love this, I'm intrigued!" The showreel should showcase yourself in a way where your talent screams: "This person has it!" People aren't going to watch a five-minute showreel so you need to get to your point as fast as possible without rushing. I like to have specific showreels, like little clips, for certain types of scenes. I won't send a five-minute showreel with everything an actor can do to a casting director or studio or a network executive. I'm going to send specific stuff so I'd much rather have a client or potential client send me four small scenes hitting the mark, rather than one big one.
What are some common misconceptions about top-level agents?
That we only sign people with credits, because that's not true, whether you're at a boutique spot like me or a high-high-level agency.
Would you recommend actors relocate to L.A.?
If you can swing it, absolutely; that being said, the marketplace in New York is fantastic as well. I'd say one or the other, but you have to be able to survive at the same time. And with the new development of self-tapes, talent book jobs regardless of where they're located sometimes. It all goes back to the talent winning.
How has the business changed since you began?
It's definitely shifted to a faster pace but it's still about selling and signing good people. And whether you're an actor, or in casting or on the production side, it's still all about relationships. Even though we use computers and social media, it's still a person-to-person industry.
What does success on social media look like?
The studios, networks, and production companies want to see a social media presence that's for sure because it can bring in a whole new area of viewers. Don't overdo or underdo it, and keep it classy.
Check out all of our articles on agents—how to find them and how to keep them—here!