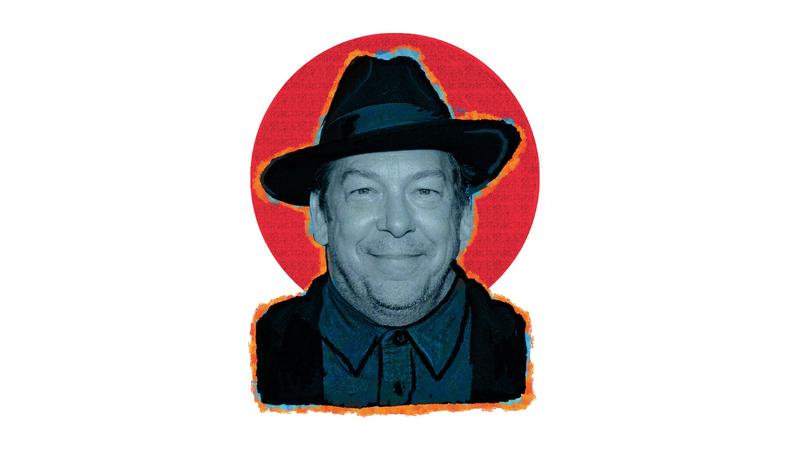 Emmy and Tony nominee Bill Camp has a face you'll likely recognize—you've seen the longtime character actor pop up in film and on television (not to mention onstage) for years. With credits like "Lincoln," "12 Years a Slave," "Vice," and 2019's "Joker" and "Dark Waters," Camp now reteams with "The Night Of" co-creator Richard Price for "The Outsider" on HBO. Here, he discusses his Juilliard training and how he applied his theater know-how to film and TV.
How did you first get your Equity and SAG-AFTRA cards?
I graduated from Juilliard in 1989, and that summer I got cast in "Titus Andronicus" and "Twelfth Night." I got to play a proper part in "Titus"—Chiron—and in "Twelfth Night," I was a created character. I was part of the company. I played a waiter that I tried to make as distinctive as possible. [SAG-AFTRA] may have been a movie called "Reversal of Fortune," which was in the fall of '89.
Tell us about your first day on a professional set.
I was somewhat overwhelmed. A set is very different from the kind of environment that I had been doing a lot of work in. I was in the microcosm of a conservatory for four years, and I had also done some undergraduate college theater on my own. I was really comfortable in a theater environment, rehearsing, the collaborative nature of it. A set was the dark side of the moon. I had very little experience on it. Just learning who the people were and their function—who do I talk to, who do I not talk to, where's the camera, can I remember my lines in this new environment? Learning the way things execute on a set. The overwhelming feeling was nerves and self-consciousness, because I didn't quite have enough information yet in terms of experience to really feel comfortable. That still happens sometimes in terms of acclimating to a set and feeling the comfort level I do in the theater world. Now, it's easier to apply the same values and the information and knowledge I have from theater and do it on a set and see the similarities and feel comfortable.
READ: How to Conquer Hollywood as a Character Actor
What advice would you give your younger self?
Focus on the priorities of what the experience is going to be like on that day. Establish the task and stay focused on that task, and don't get distracted by the things one doesn't understand or has minimal experience with. I really had to discover these things after I got the gumption to ask questions like, "What does that guy do?" [and] "Do I need to worry about this over here?" Prioritize and prepare, which is basically what every actor's task is: to remember one's lines and listen.
What is your worst audition horror story?
I was auditioning for "Death of a Salesman"; I think it was in the late '90s. I was auditioning for the role of Bernard, Charley's son, and I was halfway through that speech about Biff to Willy, and Arthur Miller walked into the room behind me as I was in the middle of the speech. Of course, everyone turned around to look, and I looked, and I was gone after that. I had to begin again after he came in and sat down, and I was just lost. I was probably doing very poorly up to that point anyway, but afterward, I was so in awe of his presence.
When you were auditioning, how did you typically prepare?
I haven't auditioned in a while—not to sound arrogant—but when I used to audition, preparation was basically about being familiar with the text and then having to perform. It also depends on what the audition is. For a theater audition, generally the scenes will be longer and I'll probably be able to move around. I'd be really familiar with the play. From that, being familiar with the character and having a knowledge of what the action of the play was, the singular events within the scene I was asked to give. I wouldn't worry about being off-book. I would make sure that I was, again, ready to listen and play and make it all about myself and the person I'm playing with. For television or movie auditions, something that was going to be on-camera, I would learn my lines and be off-book because the scenes that are given to us are short and they may ask you to do two, three, four, or five scenes, even.
What's the wildest thing you've ever done to get a role?
I ran into an old friend of mine who's an actor; we were talking about ambition and proactivity, and I don't think I've ever done that. I've done that when it comes to an idea that I and a director may have, where we want to do something because the idea has come up between the two of us. But I haven't gone out and scoured around what scripts and parts are out there. I don't make phone calls; I don't invite people to lunch or pump up their ego.
What performance should every actor see and why?
I like watching old films. Anything Edward G. Robinson did on film I find just fascinating. Orson Welles in "The Third Man." I like watching Peter O'Toole in "The Ruling Class." Alan Arkin in "Catch-22." Also, I haven't seen it in a long time, [but] John Heard in a movie called "Cutter's Way" with Jeff Bridges—he's brilliant. These are all movies, but I have to say that I have been most affected by my experiences in the theater. You can't really recommend something because they're done. It happens for three hours, then it's over.
What was the moment you decided you wanted to be an actor, and did that impulse differ from what brought you back to acting after taking a break in the early 2000s?
They had to be tied. I'm not sure I could articulate what the engine was that made me come back and stay back, other than I was enjoying it again. It must be connected to what first drew me to acting in the first place. I always enjoyed the collaboration that happens in the theater, even when it was just us in 7th grade hanging out with my friends and we were all having a blast. Then it became a more consciously creative thing in college, when I would make original theater with my friends. We would write and build and put something on by ourselves. It came out of our own brains and our own ideas and there was that kind of excitement of learning every aspect of how to make a play and put on some kind of a performance. And then, when I came back, I just enjoyed it. Someone presented me with a challenge that I undertook [Tony Kushner's "Homebody/Kabul"] and that was the reason that I thought, OK, I'll do this, but I may not continue. Then I did it and it was successful and I learned some stuff; I started to become curious again about acting. There were different circumstances but a similarity, definitely.
This story originally appeared in the Jan. 9 issue of Backstage Magazine. Subscribe here.