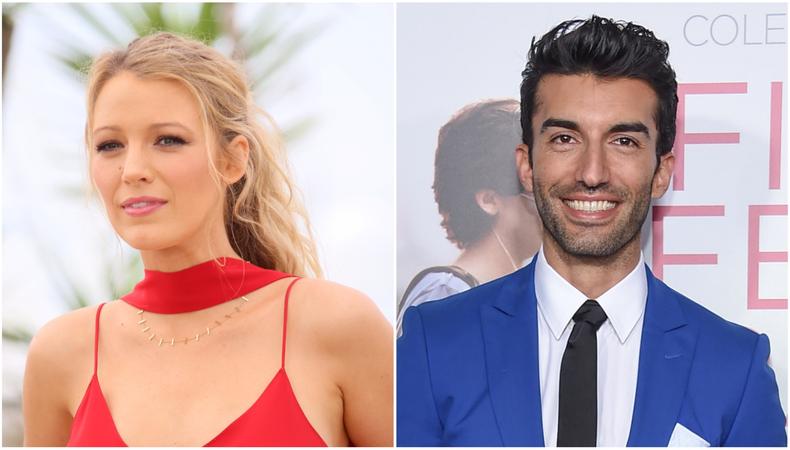 Greenlit means a project is officially a go, so all you have to do is follow these leads to stay up to date. You never know where you'll find an opportunity to land an audition.
The film adaptation "It Ends With Us" officially has a cast. Blake Lively and Justin Baldoni have been tapped to star in the upcoming project. Learn more about the hot film and its road to the big screen, below.
Colleen Hoover's "It Ends With Us" Adaptation Finally Has Its Stars
Thanks to its recent social media popularity, Colleen Hoover's "It Ends With Us" is getting an adaptation from Sony Pictures, and Blake Lively ("A Simple Favor," "Gossip Girl") will be the film's leading lady. Lively will star as Lily opposite Justin Baldoni ("Jane the Virgin") as Ryle. Baldoni will also direct and executive produce via his Wayfarer Studios banner.
Deadline was the first to report the news about the casting late last week, which has since caused controversy, citing Lively's age (35) compared to Lily's (23), and the content of the controversial novel, which its critics accuse of glorifying abuse. Via the book description, the bestseller from Hoover "follows small-town girl Lily, who moves to Boston to start her own business. Sparks immediately fly between her and neurosurgeon Ryle, but his 'complete aversion to relationships is disturbing. Even as Lily finds herself becoming the exception to his 'no dating' rule, she can't help but wonder what made him that way in the first place. As questions about her new relationship overwhelm her, so do thoughts of Atlas Corrigan, her first love and a link to the past she left behind… when Atlas suddenly reappears, everything Lily has built with Ryle is threatened."
The novel was first published in 2016 but gained renewed popularity in recent months with some help from TikTok. Now, "It Ends With Us" has been on the bestseller list for the past 90 weeks. Hoover's follow-up "It Starts With Us" and her unrelated thriller "Verity" hold all three top spots on the New York Times paperback fiction bestseller list.
Christy Hall ("I Am Not Okay With This") wrote the current version of the screenplay and will also produce it. Hoover is serving as a consultant on the film.
A release date for "It Ends With Us" has yet to be announced.
Looking for remote work? Backstage has got you covered! Click here for auditions you can do from home!