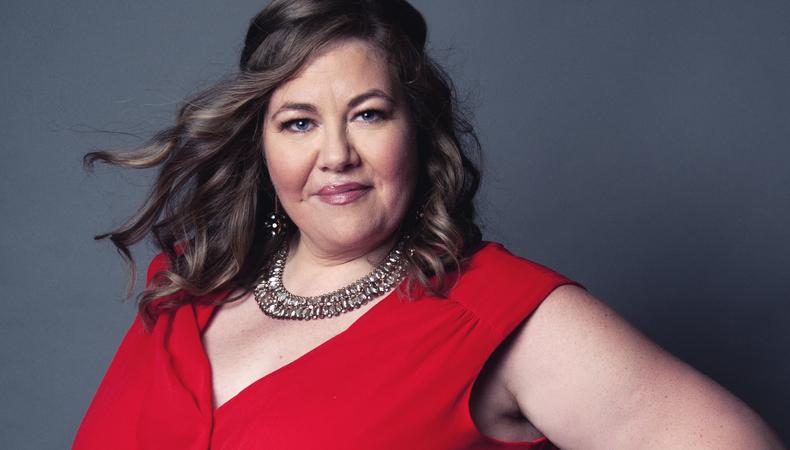 The following Career Dispatches essay was written by "Bless This Mess" star Lisa Linke; the series airs Tuesdays on ABC.
When I moved to Los Angeles, I was a seasoned improviser, sketch comedy writer, and content producer, but I had only one professional costar credit and a few industrials on my résumé. I thought that the job of being an actor was standing on a mark and saying your lines and people watching would either laugh, cry, or raise an eyebrow.
Well, you already know that I couldn't have been further from the truth.
The job, when you're trying to break into TV and film, is booking the job. And for most of us, it's even just getting the opportunity to audition and hopefully "booking the room." Fortunately, my misguided ideas were about to change. I was lucky enough to start studying at Lesly Kahn & Company soon after I arrived in L.A., where I learned breaking into the biz in Los Angeles is more about craftsmanship than art.
READ: 'Marriage Story' Casting Director's No. 1 Audition Advice Is…
This was great news for me! I'm an excellent student and I like to master new skills. So, give me a skill and I'll work hard at it. And I did. I worked very hard to become the kind of actor who could get an audition the night before and turn it around by the next morning for that one or two-line costar role. When you're trying to build your résumé, you need to prove to the casting director that they can send you to set and you'll be professional, capable, and easy to work with. When you're breaking into the business, the story isn't about you—you're there to facilitate the story. Figuring out what the writer wants (quickly) and being able to do that in my audition was the skill I wanted to master and I have been working on that skill every day since.
Once I discovered that what would make me stand out in the audition room was less about my looks, what shirt I wore, and if I "made it mine" by slathering my special sauce all over my performance, and more about if I understood what the writer wrote, I began booking. More importantly, I began booking the room, so I had more opportunities to come back and audition more. My goal was to book the room every time I walked in.
So much of what happens in this industry is out of our control. What I can control is preparation and execution. And I don't know about you, but I'm going to control those two things as much as I possibly can. I now teach at Lesly Kahn & Company, and I still study there. I still love working on scripts and auditions, and even more, I love working on-set, applying my craftsmanship, and learning more about the business each time I go to work.
What advice would you tell YOUR younger self? Get more Career Dispatches right here!