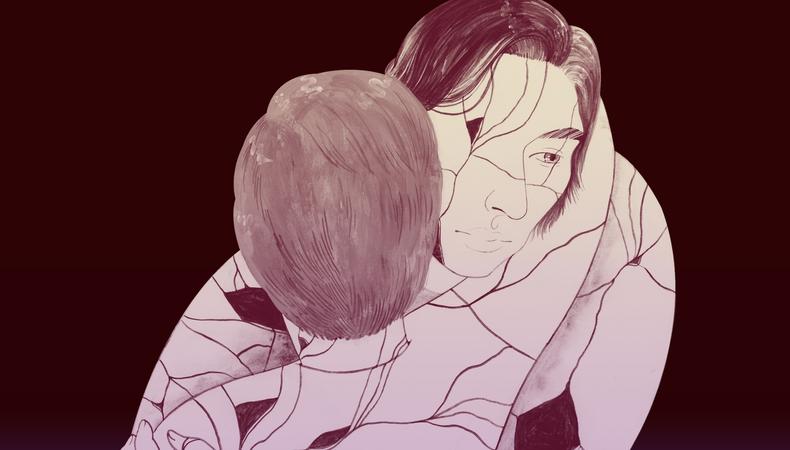 Noah Baumbach's "Marriage Story" is a testament to quiet, aching character studies. Exploring what happens to an artist family in the midst of divorce, Scarlett Johansson and Adam Driver star as the couple with their young son, played by Azhy Robertson, at the center of their cross-country split. Laura Dern, Alan Alda, Merritt Wever, Julie Hagerty, and Ray Liotta round out their family and lawyers—and behind them all are casting directors Douglas Aibel in New York City and Francine Maisler in Los Angeles. Together, the cast, creative, and casting teams are the recipients of this year's Robert Altman Award at the 35th annual Film Independent Spirit Awards. Both Aibel and Maisler have worked with Baumbach before, and in conversation with Backstage, they share what collaboration was like on his latest Netflix feature, how they find child actors for emotionally weighty roles, and what they want to see in the audition room.
READ: Why 'Marriage Story' Has One of the Best Acting Ensembles of 2019
What made this project different from others you've worked on?
Douglas Aibel: There's an interesting literal separation in this film of two communities—the New York theater community and the California film and television community. That's not the central point of the story, but it's the two environments that these characters have lived in and are now sort of battling over. I thought it was quite interesting. I think they shot in California first and came back for three weeks to shoot the [New York] theater material. I don't think I've worked on a film where it was that carefully delineated. That was an interesting part of the process…. A lot of the television and film people in that section of the film, when [Johansson's character Nicole] started working in California, were very Los Angeles–focused. There was also this theater company in New York—that was done locally.
What are the similarities and differences you notice on an indie film versus a bigger-budget project?
Francine Maisler: I'd say one difference is that, when it's an independent film and actors aren't getting paid much, it makes our job easier to be able to say, "OK, you're not getting paid, but no one is." I think actors are more than happy to work for low pay if they love the part and they love the director, when everyone's being treated equally. I believe in that, too. I find actors are very generous about wanting to do smaller-budget films if everybody's treated equally.
DA: I don't think it's that schematic. Each project has its own group of individuals we're interacting with and their own challenges. Often, the director is also the writer, and you are largely in a relationship with them but also interacting with one or more producers. When you're working on television, there's a much larger group of parties at the table, so it's far more collaborative. I don't really think of it in terms of low-budget films or big-budget films; one of the joys of film in general is it's really about the director driving the train, and having a clear vision of what they want to do that you have this extraordinary opportunity to assist them.
What advice do you have for actors?
DA: Two things come to mind: One is that I would really encourage actors to become as well-versed in theater and film literature as possible. Study film acting, not just of this generation, but of earlier generations. You have such an opportunity today to study classic films as well as things that are just coming out. In addition to studying acting, study the performances that are remarkable from years past. In terms of the audition process, one thing that I always encourage young actors to do, especially if they are auditioning, let's say, for a film where the director may also be the writer, [is to] really try to respect the text that they're given. Just know that whatever audition sides you've been given were probably carefully crafted by the writer, and try to live comfortably inside that and not rewrite it.
FM: When you get an audition, look at who's directing it, who's written it, [and] look at their work. There's a tone that every director has. There's so much information to be gotten from doing that research. Then I would say, try to make some strong choices. I feel bad for actors if they're self-taping and not getting any direction because they don't know what to do, but sometimes people go just in the middle, and the middle never works. Just try to, with what you know, make a choice.
DA: Particularly with so many actors that are self-taping, they may be given an audition side that they don't fully understand, and my recommendation is, if you have a lot of questions about it, answer them for yourself. Make a firm choice and just go for it. Use your imagination and your gut instinct to make the strongest and most honest choice that's emotionally accessible to you.
Find out who ranks with Francine Maisler and Douglas Aibel as the busiest CDs of the year
How did you audition kids to cast the role of Henry in "Marriage Story"?
DA: This is the third project with Noah [Baumbach] where we had a major character who was a child. Especially with a director like Noah, we do a full search both among the professional child actors out there and through a much more rigorous process of looking at children in school programs and friends of friends. We saw kids all over the country. What I would say is that we're very fortunate that Azhy came in to audition very, very early in the process—like, really, the first week. I think even after his first audition, there was this perception that he was amazing and very, very promising. We put him through a quite rigorous audition process; he had many, many callbacks and won the part rather quickly, which is unusual. Sometimes, this kind of search can go on forever. It worked beautifully. There's just a very natural quality about him, which I know Noah's always interested in seeing. He never likes to cast children who feel like actors. Azhy just has this very sweet, witty, sensitive quality about him, but he's very, very real.
How did you round out the supporting cast?
FM: I've known Merritt from about the beginning of her career. I think I introduced Merritt to Noah on "Greenberg." She came in early, and he thought she was terrific. Julie Hagerty I think Noah knew from a play, right, Doug? He had seen her in one of her plays.
DA: She was the kind of actor he always connected with, and was hoping to find the right part for her. She was always on the shortlist for roles that were up her alley. And again, it just seemed like a beautiful fit, especially with Scarlett and Merritt.
FM: Usually for each part, Doug and I make a list, and Ray [Liotta] was on it. I don't know if Noah knew him personally, or just he knew of his work, and said he'd be great.
DA: Actors like that and Alan Alda, they don't read for the parts, they're on a list, and then the decision is made, and they're asked to do it. And I think what Noah does in all of his films, and especially in this one, is there's a really healthy mix of less-known people and sometimes familiar faces that are used in an interesting way. You don't often see Alan Alda as the lawyer. I don't know if you've ever seen Ray in that way. I think it springs from Noah's sensibility. There's always a delightful surprise about the way he uses an actor's talents and places them in the film.
This story originally appeared in the Dec. 26 issue of Backstage Magazine. Subscribe here.