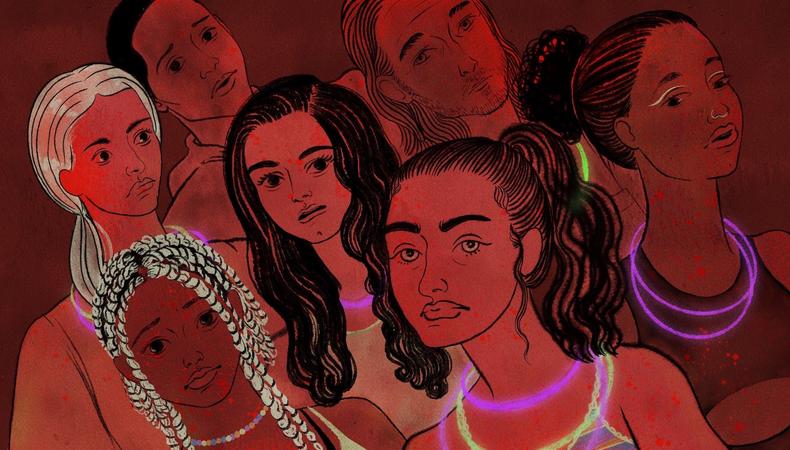 A24's new black comedy "Bodies Bodies Bodies" is a tour de force, pitting five young women against each other in a party game that goes horribly wrong. Casting directors Jodi Angstreich and Laura Rosenthal share how they assembled this cast of rising stars.
"Bodies Bodies Bodies" is full of promising young actors. How many of them were on your shortlist from the beginning?
Laura Rosenthal: This is a really good example of equal opportunity for people in a certain age group, because it was, from soup to nuts, a very pragmatic and fair way of casting. Yes, we made lists, and yes, there are people in this cast that we were aware of; but there were a lot of auditions and a lot of self-tapes that went into the decision-making.
When casting a film with young characters, how much are you looking for recognizable actors versus new talent?
Jodi Angstreich: When we initially read the script, that was something that was exciting about it: It could be anybody! We were definitely seeing auditions from people who had fewer credits or hadn't necessarily broken out yet, and also seeing those who have been working and we've known for a while.
LR: Myha'la Herrold [who plays Jordan] was in a TV show called "Industry," and we had cast her in "Modern Love." We just loved her, but she wasn't a household name. And although she didn't audition, there was work that the director and producers could watch. That's always part of the dance, too.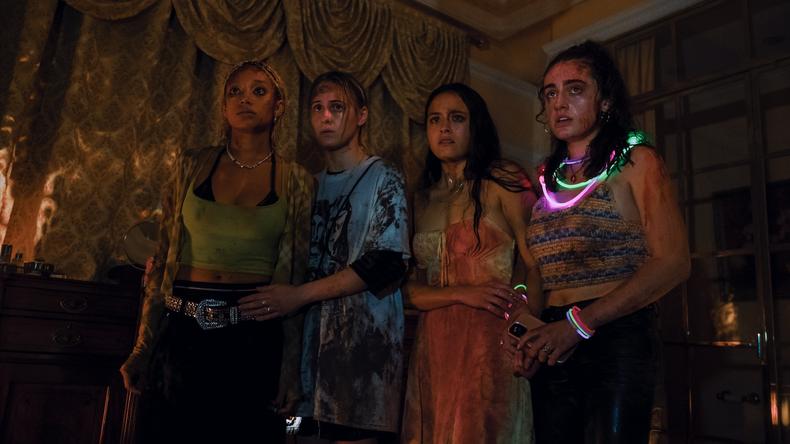 "Bodies Bodies Bodies" — Photo Credit: Erik Chakeen
For a lot of Americans, this will be the first time they've seen Maria Bakalova since "Borat." What made her the perfect choice for the role of Bee?
LR: We were trying to feel and live in the creation of the people and settle into believing that they're friends. Bee is other; she is outside of the group, and she has her own secrets. That worked well—that Maria, culturally, is not from the same place. That was an instinct that we had.
Were there any auditions for "Bodies Bodies Bodies" that you think illustrate a particularly valuable piece of wisdom for actors?
JA: Actors should very much try to think of how to make a scene interesting without necessarily leaning into the one thing that pops out in the breakdown. We had a lot of heightened emotional scenes [we used for the auditions], and sometimes it's different than when you're in a room where you can create a little more texture. A lot of the tapes were feeling similar in their crying or screaming or just doing the one thing that actors are excited to do, as opposed to trying to find all the things. For the Alice role [played by Rachel Sennott], it was about finding humor. Even though these terrible things are happening all around her, the self-tapes that stood out were the ones that made us laugh.
The film is such a funny thriller. What did you look for in your search for actors who could blend those two tones?
LR: A certain naturalism that bridges humor and reality, and fun and suspense. And groundedness—finding the groundedness in the absurdity.
This story originally appeared in the July 21 issue of Backstage Magazine.