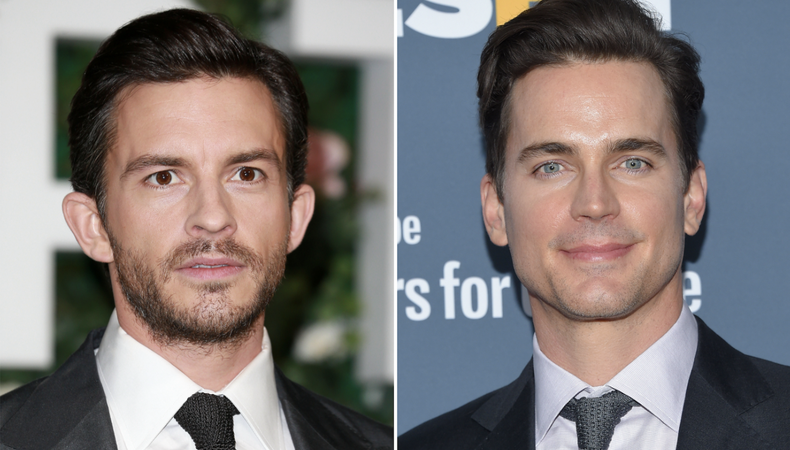 Greenlit means a project is officially a go, so all you have to do is follow these leads to stay up to date. You never know where you'll find an opportunity to land an audition.
"Bridgerton" star Jonathan Bailey is fast-forwarding the clock a few decades to star in the upcoming post-WWII Showtime series "Fellow Travelers." He is set to play Matt Bomer's love interest in the new miniseries. Here's what else we know about this exciting casting announcement.
Jonathan Bailey Joins Showtime's "Fellow Travelers"
From regency in the early 19th century to romance post-WWII, Jonathan Bailey's characters get around. Announced Monday afternoon, the Lord Anthony Bridgerton portrayer is playing Matt Bomer's love interest in the upcoming Showtime limited series "Fellow Travelers." The project also stars Allison Williams.
According to Deadline, the eight-episode limited series, based on Thomas Mallon's novel of the same name, is equal parts "love story and political thriller" as it follows a tense romance between two men who meet during "the shadow of McCarthy-era Washington." Bailey will play Tim Laughlin, a Fordham University grad who is "earnest about his political and religious convictions and filled with optimism about the post-WWII future." Bomer will play the handsome Hawkins Fuller, "who maintains a financially rewarding, behind-the-scenes career in politics [and] avoids emotional entanglements—until he meets Tim."
Oscar nominee Ron Nyswaner ("Philadelphia") is the series creator. Daniel Minahan, a regular Ryan Murphy collaborator, is set to direct the first two episodes. Production for "Fellow Travelers" begins later this month in Toronto, Canada. This works well with Bailey's schedule as he is currently finishing up filming Season 3 of "Bridgerton" in the UK.
As of now, there's no timeline for either series in terms of the Season 3 release for "Bridgerton" or the premiere date for "Fellow Travelers." However, it's likely that the hit Netflix series will be out first between the two. If you too want to be royal, you can learn how to get cast in its future seasons here.