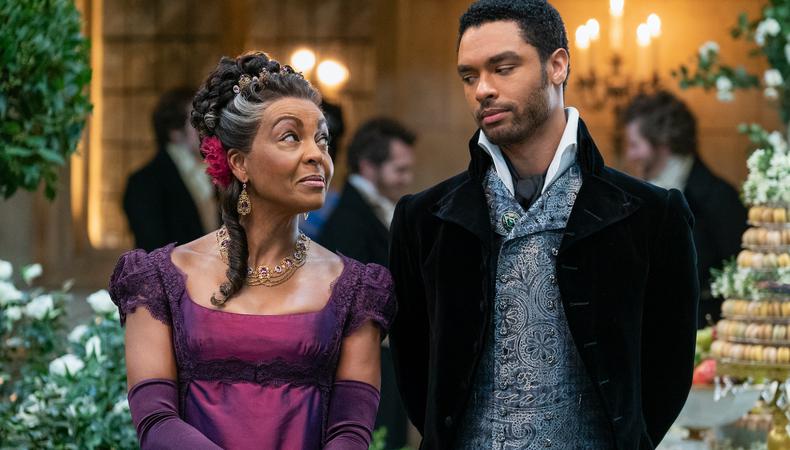 It seems CAA is burning for "Bridgerton." The agency just signed Abigail Barlow and Emily Bear, the creators of the "Bridgerton the Musical," which has gone viral on TikTok. The duo, who also go by the moniker Barlow & Bear, also signed with Kraft-Engel Management, which represents film and theater composers.
Barlow & Bear first put up a song inspired by the hit Netflix and Shondaland's Regency-era show back in January. It was called "Daphne's Song," and followed the main character at her first ball. The video then amassed almost 2 million views. The duo has since written and released 15 original songs, which have also inspired other TikTokers to post videos of themselves singing or dancing to the songs. The most popular song has been "Burn for You," a passionate duet between Daphne and Simon.
The hashtag #BridgertonMusical has amassed almost 170 million views on TikTok. Barlow & Bear have also live-streamed their writing sessions on Instagram.
Barlow is 22 years old. Bear is 19. Together they compose the songs with Barlow doing most of the singing. As a pop singer-songwriter, Barlow has also released original music: her song "Heartbreak Hotel" has over 8 million streams on Spotify. She released an six-track EP called "Abigail" last year. Bear is a classical and jazz musician who has released one studio album, "Diversity," produced by her mentor Quincy Jones.
But Barlow & Bear's success points to TikTok continuing to be a place where new musical talent can be discovered. Last year, "Ratatouille the Musical" also went viral on the platform and was subsequently produced as a one-night-only event starring Broadway performers.
Those who created the television show have approved. Netflix tweeted about it and Julia Quinn, who wrote the "Bridgerton" books that the show is based on has said, "I'll be sort of humming in the shower and realize I've been humming one of the Bridgerton the Musical songs."
In an interview with Variety, Barlow & Bear have said that there are possibilities for a concept album and a Broadway show for "Bridgerton the Musical."
"We have a lot of different options right now, because not only have people been paying attention, but now also the executives are paying attention," Bear said.