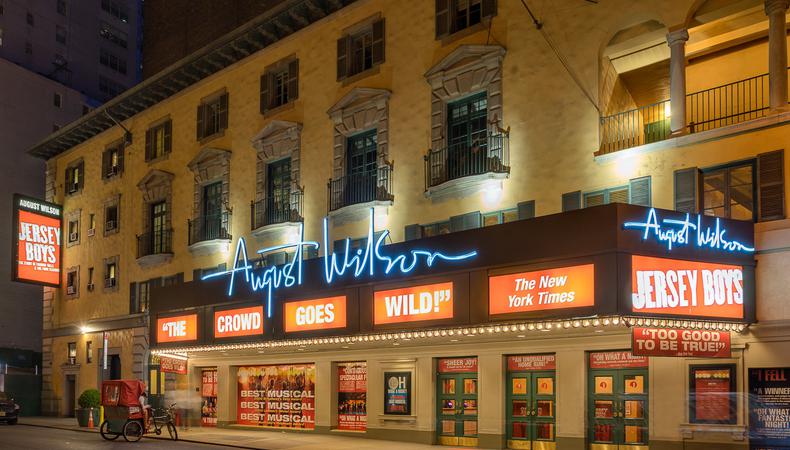 Broadway actors will need to be vaccinated for COVID-19, according to new health guidelines from Actors' Equity Association. After months of negotiations, the union and the Broadway League have come to an agreement on COVID-19 safety protocols. The new rules include mandatory vaccinations for cast and crew members, and weekly COVID-19 tests.
"This is an important milestone on the path to getting all our members safely back to work," said Equity's Executive Director Mary McColl in a statement. "We are grateful to the League for their partnership on these protocols. We all feel this plan is robust, adaptable to changing conditions and in line with the science. Vaccines work, and those who are vaccinated will protect both themselves and those who can't be at this time."
Vaccinations will be mandatory, with exceptions for people who cannot do so because of their age or health. The mandate applies to any FDA- or WHO-approved vaccine, so it includes the J&J, Pfizer, Moderna, or AstraZeneca vaccines.
Vaccinated actors and other workers will need to be tested weekly for COVID-19, and unvaccinated workers will need to be tested twice a week.
Actors and stage managers who test positive for COVID-19 will receive paid sick leave of up to eight performances. They will need to be isolated and can only come back to work after being cleared by a health professional. Notably, the safety agreement does not require a production to shut down even if there is a positive COVID test.
Fully vaccinated workers will not need to wear masks backstage, "except as recommended or required by the CDC, WHO, OSHA, state and/or local DOH or otherwise directed by the employer," says the guidelines. If masking is required, the masks will be provided for free to actors and other employees. Wardrobe and makeup personnel will need to be masked regardless of vaccination status.
Actors and stage managers who violate the safety protocols will be fined $50. If they accrue four violations in a 12-month period, they will be "subject to termination."
"The secure return of our casts, crews and employees is our top priority," said Broadway League President Charlotte St. Martin in a statement. "The Broadway League and Equity, faced with ever-changing COVID related variables, have agreed on health and safety protocols for actors and stage managers returning to Broadway. We will continue to partner with our union colleagues as we work together towards raising all of our curtains again."
The first play to open Broadway will be "Pass Over," which begins performances on Aug. 4. The COVID safety agreement is in effect until March 27, 2022. Equity says they will revise the guidelines as necessary.
The Broadway League also recently announced that it will require audience members to be vaccinated. New York City mayor Bill de Blasio also announced a vaccine mandate for any indoor activity in the city, including live performances, beginning Aug. 16. NYC will be the first city in the U.S. to mandate public vaccinations.