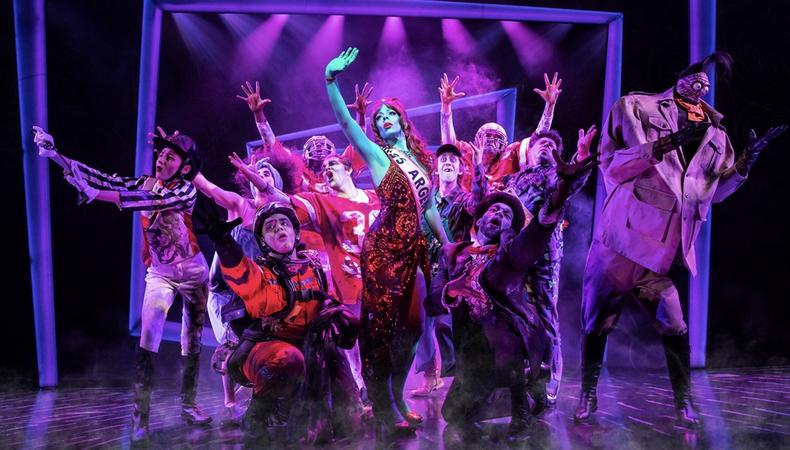 Those searching for Broadway jobs and other great theater gigs have come to the right place. Every theater lover has dreamt of performing on the Great White Way at least once in their life. So, why not make it a reality? Stages annually present iconic musicals—such as "The Lion King," "Phantom of the Opera," and "Wicked"—whose songs and imagery have steeped into American culture. Whether you're a cult follower of shows like "Dear Evan Hansen" or you're interested in newer shows like "A Strange Loop," we've gathered a heap of castings for you to get your theater fix. Here are some Broadway jobs and other theater productions that are currently looking for talent.
"So What"
Casting is underway for a reading of "So What?" a new play set in L.A. at the height of the AIDS epidemic. They are seeking male talent, aged 18–40, and female talent, aged 50–60, for a variety of roles. The reading is on May 14 in NYC. The project pays a $50 flat rate.
Want this gig? Apply here.
PALEF's 2022/2023 Musical Theater Repertory Season
The performing arts for life and education foundation (PALEF) is casting high school and college-aged talent between the ages of 18 and 24 for their upcoming season. They are also seeking Black Musical Theater Artists of all genders for lead roles. Talent must be from the L.A. area. Pay is $200–$500.
Want this gig? Apply here.
"Windywoo and her Naughty Naughty Pets"
Casting is underway for a musical presented at the Legacy Theatre in Branford, Connecticut. "Windywoo and Her Naughty Naughty Pets" delivers a message of human kindness, love of pets, and the importance of families of all kinds. They are seeking talent of all genders, including non-binary talent, aged 18–30. Rehearsals and performances will be early-mid June in NYC. This project pays a flat rate of $400.
Want this gig? Apply here.
"Newsies"
5 Star Theatricals is currently casting for their production of "Newsies." They are looking for a variety of talent, aged 18 and up to, fill a lead role as well as ensemble and supporting roles. Rehearsals will be from mid-June to mid-July with payment being $652 per week.
Want this gig? Apply here.
A Tribute to Malcolm X
Ujamaa Black American Theater is casting a Malcolm X Theater Anthology. They are looking for talent, aged 5–15 and 18 and up. Rehearses are TBD. The show will run May 2nd–18th in NYC. Pay will be deferred.
Want this gig? Apply here.