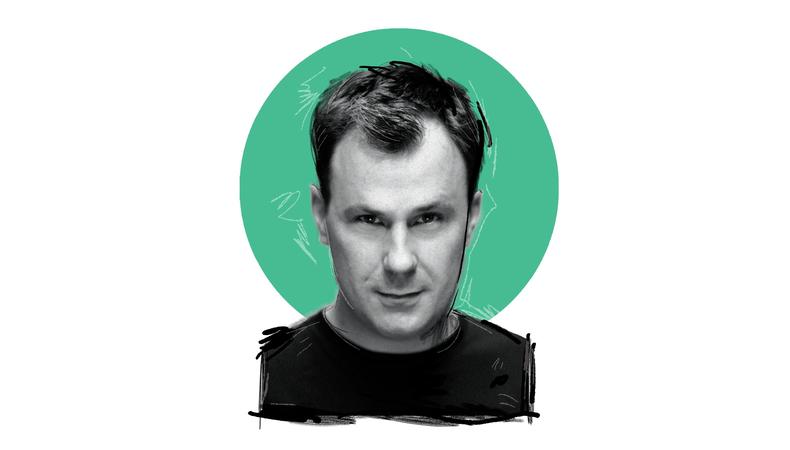 Given his Broadway résumé ("Something Rotten!," "Bullets Over Broadway," and many more), it's surprising to hear Tony nominee Brooks Ashmanskas admit that he's "not often asked to do things" without auditioning. That's what makes his starring role in "The Prom" so special: Director and choreographer Casey Nicholaw knew no one else could get the job done. "It's an honor that they would think of me," the actor tells Backstage.
Tell us a bit about your "The Prom" character.
My character is Barry Glickman, who is a Broadway actor—and a gay one at that, so it's a real stretch. He's a relatively successful veteran. He and his friend and colleague Dee Dee Allen, who's played by Beth Leavel—the show opens with us at the opening night of a new musical; it gets killed by the Times and we're going to close, so we want to figure something out to get good press. We end up finding this story about this little lesbian girl from a high school in Indiana who wanted to take her girlfriend to the prom, and the PTA reacted by canceling the entire thing. So, [we decide] we're gonna go down there and save the day. Of course, we end up making everything worse—big-city liberals meeting up with Middle America not-liberals. Then the show shifts, and they learn things from us, we learn things from them. Everybody changes for the better. It's very old-fashioned, in a way.
It also sounds like a musical comedy for the times.
Absolutely. I'm the last person to say things like this, because I'm always like, "Is it relevant?" But it really is, and it really hits different generations, as well. It seems like it could be geared toward younger people, but it has something for everybody.
How has playing Barry made you a better actor?
This show hits very close to home. The character is very much a turned-up version of me, so when I'm feeling things onstage, I really do feel them. It's really challenged me to just embrace being as honest as possible. I'm usually out to be just a funny guy, which is fine; I love making people laugh. But there are layers to this character. It's really refreshing, honestly.
Have you ever used Backstage?
[I did,] way back when you could get [the newspaper] on the street and you would find auditions or where to get a headshot. I remember, when I first arrived [in New York City], which was a long time ago, always getting Backstage. It really was a useful tool for me, and I know millions of people feel the same way.
How did you first get your Equity card?
I got my Equity card on a play here in New York that was Off-Broadway at the old Promenade Theatre. It was a Simon Gray play called "The Holy Terror," and I was the understudy to the guy playing the son. I got lucky: I got the job, I got my Equity card, and it closed in a week. It was a big bomb, but I got my card.
Do you have a go-to audition song when doing musicals?
Always—because I'm lazy, mostly. I tried to find a song that I was comfortable singing and that could sort of be serviceable in any situation, and that was "Orange Colored Sky." It is a great up-tempo thing, but you can take it down a little bit or go crazy with it. It always seemed to work.
READ: How to Pick Song Material for Musical Theater Auditions
How do you typically prepare for an audition?
I don't like to prepare much. I like to be not unprepared, but as underprepared as possible so things can happen there and I'm not trying to give a performance. I'm trying to just breathe or sing or whatever it is right then. Of course, I'm as familiar with the material as I can be and all that, but I like to go on the fly.
What was your most memorable survival job?
I found work in the theater relatively soon, but my first year in NYC, I sold tickets at Carnegie Hall over the phone, and it turned out to be a great survival job. They would let me take a long lunch and maybe work a little later so I could get to an audition. And a lot of them were singers and people like that. So it was the right vibe, and I got to go see the symphony all the time, which I loved.
What advice do you have for early-career actors to find their footing in NYC?
Say yes to as many things as possible, [even if] you think it's just some stupid reading or some little thing that you might not love. Find something to love in everything and do it. In doing that, you're bound to meet people. Most of my if-I-can-use-the-term-"career"-without-laughing is because of people I've worked with before. "The Prom" is a great example. The only reason why they called me is that they knew me and knew my work. It helps to say yes to as much [as possible]; I certainly tried to do that when I was first here, and it served me very well. I think of little readings I did way, way, way downtown in the late '80s, early '90s, and most people are all now winning Tonys. That's just how the world works. So there's always a reason to do something.
What advice would you give your younger self?
[Stop] being afraid. I was at times afraid of doing the wrong thing or appearing the wrong way, and that's all insecurity and bullshit. If I could take my little self aside, I would say, "Just be you. Just do your thing." I've done that pretty successfully, and I'm proud of that. That's really all I've got—all any of us has is our own thing.