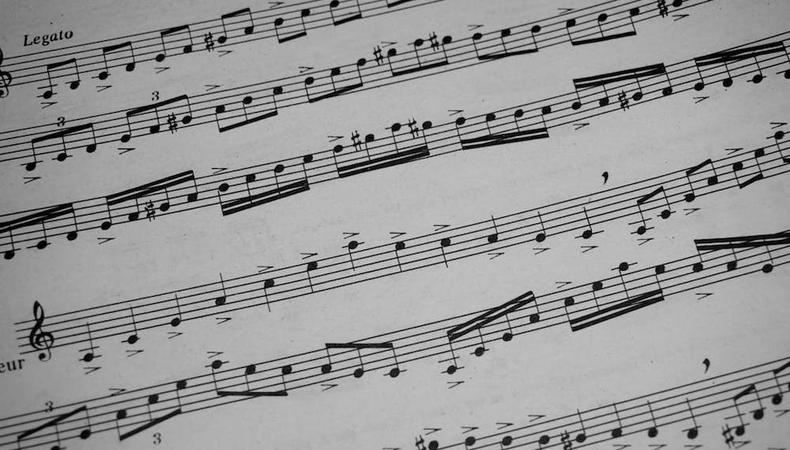 "I have an audition tomorrow and nothing to sing!" If you've felt this way before, you're not alone. While only you and your coaches can find the exact pieces that will make your musical theater audition sing, there are some general rules you should follow. From contemporary musical theater to jazz, we'll walk you through the vocal styles your book should definitely include—plus examples from each category to help you choose the perfect audition song.
Play the long game.
First of all, it's important to note that you should not choose a brand new song for an upcoming audition, even if it fits the show (or the character) perfectly. If your modus operandi is to search for just the right song and quickly learn it fresh for an audition, or if you have a gigantic book of songs for every occasion but have practiced them half-heartedly, it's time for a new strategy.
Instead, develop a book of tried and true songs you know deeply, feel connected to, practice regularly, and can perform well every single time. It's very common to ask what else is in your book if the director likes you but isn't hearing what he or she needs, so having a variety of songs at the ready is important. This takes time and commitment, but if you play the long game, you can be sure to give your best performance at every audition, and the quality of your performance is much more important than making a clever song choice.
READ: How to Become a Musical Theater Actor
Where to begin?
Great question. Start by making a category list so you know what boxes to check off, and can keep an ear out for new and interesting ideas. You should ideally have an uptempo and ballad from each category and have 16- or 32-bar cuts for each song in your book. Sixteen bars should last about 30 seconds, while 32 bars should be closer to a minute. Here are some categories—each with their own vocal styles—to consider, starting with the most important:
Classic musical theater: Make sure you have one Rogers and Hammerstein in your book along with your uptempo and ballad from this pre-1960s time period. Examples: Jerome Kern, Irving Berlin, Cole Porter, Kurt Weil, Burton Lane

Contemporary musical theater: These tend to have rock and pop influences. Stick to shows written in the 1990s and later. Examples: M-J LaChiusa, Bill Finn, Jason Robert Brown, Lucy Simon

1960s-1990s musical theater: There's a lot of exciting music from this timeframe that can show range and versatility. Examples: Frank Loesser, Stephen Sondheim, Jerry Bock, Charles Strouse, Jule Styne

Mainstream pop, rock, and country songs: There are no limits here as far as who sang it or when it was written, etc. Choose what you love, but make sure you are showcasing the appropriate style and sound for each of these categories. Pop music should have a fun, upbeat feeling and showcase a lighter, higher belt whereas rock can be a bit heavier and grittier, and must be teeming with passion and emotional life.

Disney: These classics should be sung in a light mix and there's a large canon of music to choose from for their auditions. Examples: Stephen Schwartz, Alan Menken

Comedic songs: Be sure to have a few within your other categories.

Jazz/Blues: Many jazz standards were written and published for musical theater singers in keys that aren't appropriate for a more contemporary jazz sound. Be sure to transpose keys as necessary and depending on the audition and your skill level, you may want to experiment with the songs a bit to make them your own. Listen to Ella Fitzgerald for some inspiration. Examples: Harold Arlen, Fats Waller, George Gershwin, Billy Strayhorn, Duke Ellington

Other: What are you great at? Operetta? Folk music? Add whatever categories are appropriate to show your unique range and versatility.
Choosing the right song.
While it's OK to scour the musical theater anthologies for ideas, you should avoid songs that are oversung and eventually, your book should have some more interesting and obscure pieces in it. A good way to start is to find a composer you like in one of those anthologies, and start listening to his or her show soundtracks for unique songs that speak to you. Make a point of watching the show or reading the libretto as well. Pick songs that excite you, speak to you emotionally and provide opportunities to showcase your acting skills as much as your vocal range.
Once you have a solid book that shows off a variety of genres and character types, it becomes easy to choose the most appropriate song from within it for your next audition. Directors are often frustrated when actors bring in songs that don't help them imagine the actor in their show. It's your job as an actor to familiarize yourself with the show you're auditioning for and choose the appropriate piece(s). To do this, look at when the show was written, the style of music, the character's voice type and whether or not the show is a comedic or dramatic, and then match that as best you can to what's in your book.
The views expressed in this article are solely that of the individual(s) providing them,
and do not necessarily reflect the opinions of Backstage or its staff.