Bryan Cranston's name, enveloped by twinkling lights on the marquee of Broadway's Belasco Theatre, is the only marketing the new hit play "Network" needs. After giving one of the most roundly revered television performances in the medium's history on "Breaking Bad," Cranston is beloved by audiences and peers alike—and he's got a Tony, an Olivier Award, four Emmys, and an Oscar nomination to show for it.
But the veteran actor swears if the accolades and adoration went away tomorrow and he were left with the work and the work alone, he'd be just fine. Better than fine, in fact.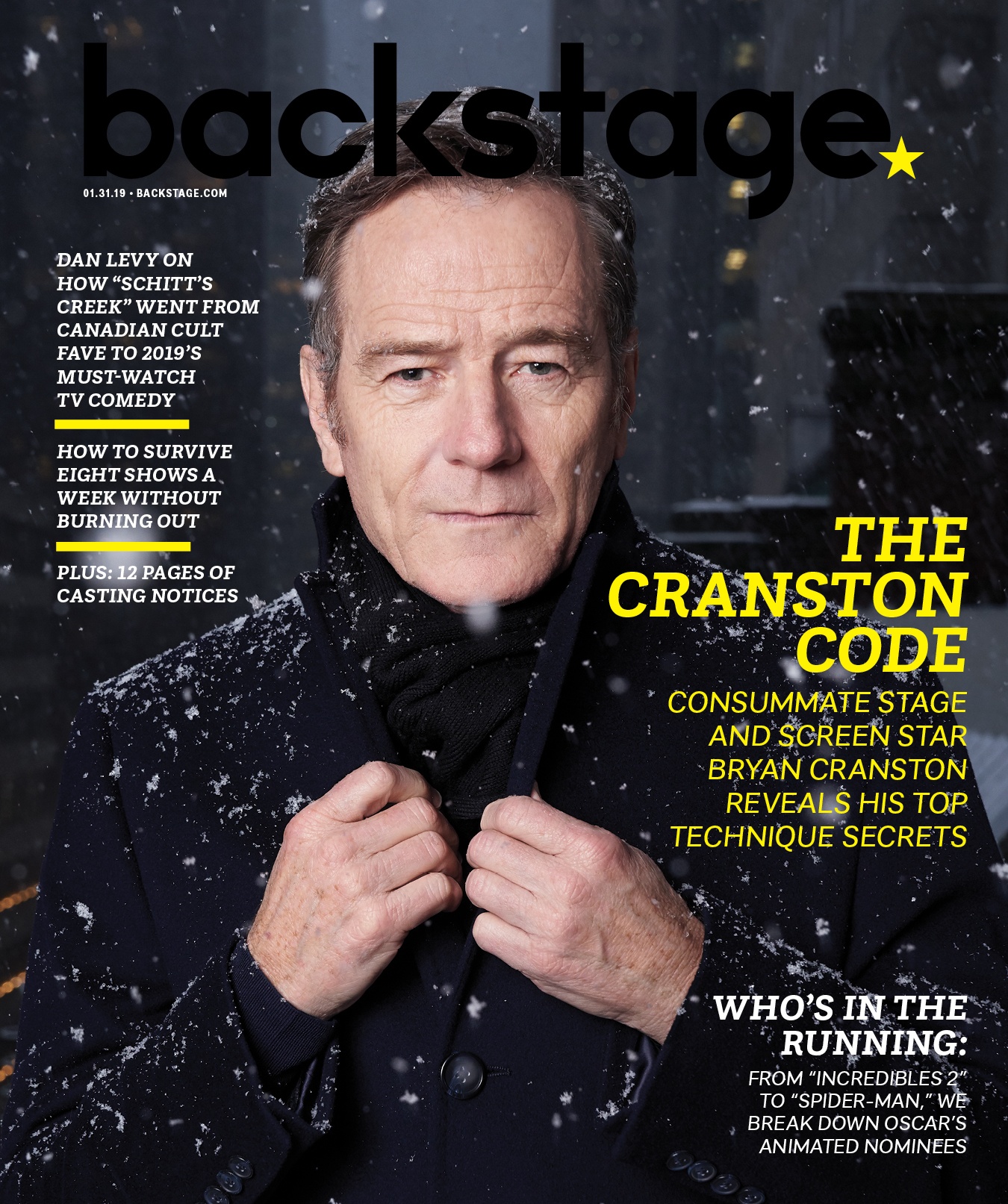 "I constantly think about acting because I'm in love with it," Cranston says on a November morning in his dressing room at the Belasco, where, days later, "Network" will open to ecstatic reviews. "I was 40 when 'Malcolm in the Middle' came to me, but if it had never come, I promise you I'd be fine, because I was working as an actor and my wife was working as an actor. We had a little house and we had a little baby and we were paying our bills. And then ['Malcolm'] happened, and then 'Breaking Bad' happened, and then Broadway happened, and then movies happened. I didn't imagine this—you have to be struck by lightning."
That is indeed the distillation of Cranston's career, one that has redefined "second act" success several times over. Having amassed television and film credits for two decades, he was an emblematic working actor when mining network gold as the lovably zany father on "Malcolm in the Middle" in the early 2000s. The Fox series concluded after seven seasons, at which point Cranston could have easily coasted into another sitcom. "I got offered a couple of comedy pilots once 'Malcolm' ended, and I turned them down because it would have been derivative of what I did on that show," he reasons. And so he held out for something new.
Enter Walter White. The terminally ill high school science teacher-turned-meth connoisseur on AMC's "Breaking Bad" saw him undergo a harrowing transformation across five seasons and propelled him to the top tier of acting prestige.
"Damaged men—the more damaged [they are], the more I'm attracted to them. And I guess that's because I have some compassion for them," Cranston reflects on his penchant for the antihero. "I do believe the hitman who just killed someone can come home and pick up his baby. It's not antithetical to believe we have the ability to compartmentalize ourselves. Characters that attract me are the ones who are damaged but there's a way out. Whether that character sees the way out and actually takes advantage of it, or whether they're blinded by their circumstances is not as important."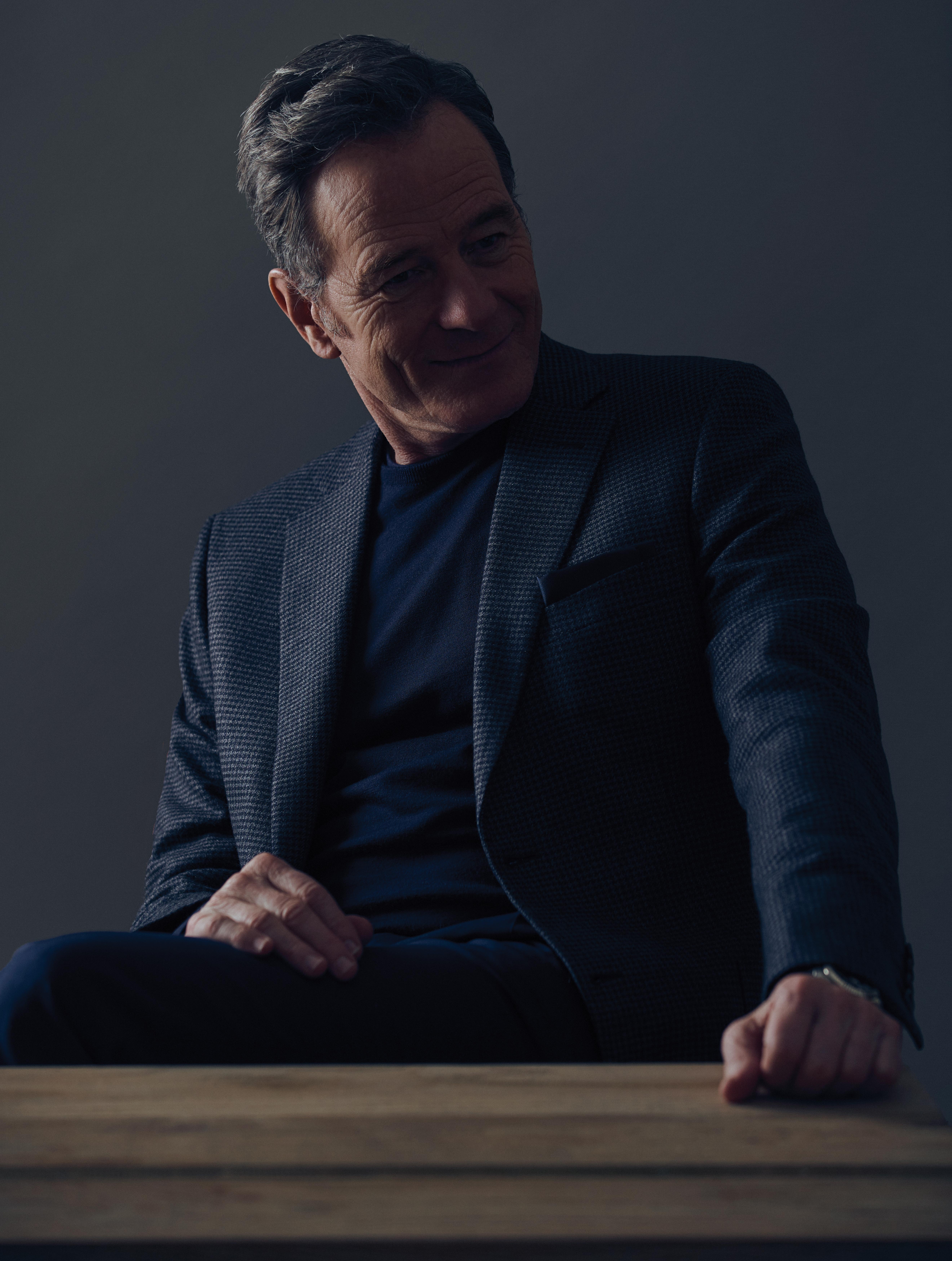 An attraction to damaged men certainly explains why Cranston was enticed by Howard Beale, the troubled newscaster at the heart of "Network," who announces he is going to kill himself live on air after being fired. Lee Hall adapted the play from Paddy Chayefsky's landmark 1976 film; Peter Finch took home an Academy Award for his Beale, and after his Olivier win for the role, Cranston may be on the precipice of Tony No. 2. At the time of its release 43 years ago, the movie presciently satirized the cult-like dangers of TV news. Audiences today will note the satire has dwindled.
"We're getting everything from [television], and what we've also realized—which I did not know in my youthful ignorance in the '70s—is that the news is packaged and programmed," Cranston says. "A news producer will look at the stories available in the half hour and say, 'I want to do this and this and not those.' There is decision-making, and if there's a story that goes against your own political views, you may choose not to talk about that. The truth is, there is an agenda."
The film's most famous sequence sees Beale crescendo into madness—or is it perfect lucidity?—urging viewers at home to get up and scream, "I'm as mad as hell, and I'm not going to take this anymore!" Cranston implores the same onstage every performance in a call-and-response-like dialogue.
"I did a lot of private work with it, and I did a lot of work with [director] Ivo van Hove on the sensibility of it, the structure of that speech, and the goal is just to be honest," he says of the iconic monologue. "Sometimes it can be a little angrier than others, sometimes it's just so sad and filled with despair, and sometimes it kind of vacillates between the two. It's almost like I'm responding to it, opposed to pushing it out with an agenda."
Cranston's delivery, in conjunction with the show's unprecedented use of technology, renders a live performance that feels as urgent as a biopsy. His entire portrayal throughout the intermission-less two hours, in fact, sees him emotionally and physically traverse a full scale of taxing human experience. But despite its grueling requisites, Cranston prefers the stage to screen, due in part to its storytelling wholeness.
"You get to convey a full beginning, middle, and end to your audience," he says of theater. "What I want to do, and what I want our company to do, is to be on our toes, to lean into the play, be slightly ahead of it and present it to the audience—not prematurely, but at just the right time. That takes energy and that takes rest."
Don't worry, though; he may currently be partial to theater, but Cranston is hardly swearing off on-camera work. He will consider a story in any medium so long as the character is intriguing (and, likely, sufficiently damaged). On those terms, "The Upside" checked every box. In the Neil Burger–directed film, out now, Cranston plays Phillip, a quadriplegic who is only mobile from the neck up. The role presented an entirely new and unanticipated set of acting challenges.
"Intellectually, you understand you're playing a quadriplegic, but emotionally, it was devastating to sit in that chair and not move," he says of his preparation. "Working on those scenes where I didn't move, it was making me anxious, and I needed to relax. I had to come at it a different way, as to allow my intellect to accept the anguish of my condition, but my body to not. An actor's toolbox includes the body and movement, and I was denied that."
Whatever a given character's circumstances may be, the decorated actor relies on the same go-to tenets of exploration for guidance. "There are things that I look for when I look to develop a character; I call it 'the Big Five,' " Cranston says. "What is your strength? What is your weakness? What is your ambition? What is your fear? And what is your secret?" And while he is happy for burgeoning actors to borrow his "Big Five," his broader advice is far more pressing: "When I ask if you're talented, you'd better say yes. Not in a boasting sort of way, just a quiet confidence: 'Yes, I'm talented. I know I am.' You need that. And you need persistence and you need patience, and that's not contradictory."
The patience, especially, Cranston insists, is vital for the long haul if—and only if—you are enamored of the craft. "Are you in love with acting or are you in love with the idea of becoming rich and famous?" he prods. "Go study business if you want to be rich. And fame—I'm still trying to figure out what to do with celebrity, because it's present. But on the other side of the celebrity coin is opportunity, and that's what I find is the most desired thing of every single actor: opportunity. Just give me a chance to get in the room and perform."
And in that enduring pursuit, Cranston explains how he's managed to keep the spark alive with one of the great loves of his life. "Once 'Malcolm' hit, man, I socked away that money because the only goal I had was to stay a working actor," he says. "That's it, and since I was 25 years old, that's all I've done for a living. Be and stay a working actor."
Photographed by Chad Griffith on November 15 at the Whitby Hotel in NYC