The following interview for Backstage's on-camera series The Slate was compiled in part by Backstage readers just like you! Follow us on Twitter (@Backstage) and Instagram (@backstagecast) to stay in the loop on upcoming interviews and to submit your questions.
Eight seasons after her first appearance on "Grey's Anatomy," Camilla Luddington is still going strong as the fan-favorite Dr. Jo Wilson on the hit medical drama. In the wake of the Season 17 premiere on Nov. 12, Luddington spoke with Backstage about her transition from theater to film acting and her two most widely beloved characters, Dr. Jo and voicing Lara Croft—and how she nearly missed out on them both.
Luddington learns more about her character as she goes.
"One of the most exciting things about working on the show is that we really don't know everything about our characters, so it's really exciting playing a character that every season you learn something new about. I didn't know that she was married before; I didn't know that she was in an abusive relationship; I didn't even know that she was homeless until, I think, Episode 8, maybe, of my first season. So I feel like we're constantly learning new, exciting things about our character. And also when you sit with a character for this long, you get to be on a journey of growth with them. You get to go through their heartbreak and their pain and their happiness and their wins and their [losses], and that's really amazing."
She gave a few clues as to what viewers can expect from the new season.
"Jo has a big revelation about her career this season. It's the first time I'm saying this. I was really surprised by it, and I'm really excited to play it. It's a shift. And I know I see Jo and Jackson, so I'll talk about that too since people keep asking me. Jo and Jackson—you're going to see a little more of a friendship develop next episode between them."
She almost missed the "Grey's" callback because of her now-beloved gig voicing Lara Croft on "Tomb Raider."
"I was at Comic-Con when that happened…. I had Comic-Con on Friday, and my agent said to me, 'It's such a shame, because Shonda [Rhimes] really wants you to audition for a new intern class for "Grey's Anatomy." ' And all of the auditions were on Friday and I was in San Diego, so I was like, 'OK, well, it's not meant to be.' And then on the Saturday I heard that she hadn't found who she had wanted, so [she was bringing] five girls in on a Monday. And so I was doing Comic-Con and quickly learning my doctor dialogue, and then went in on the Monday, heard on Wednesday that I had it, and then I started work on the Friday."
Oh, and she almost missed the "Tomb Raider" callback, too.
"I actually almost didn't make the callback for it. It came down to three girls, and I gave myself a concussion on my waitress job. I was bringing plates into the kitchen and I lifted my head up and I hit it on a shelf, and I was like, 'I have a concussion, I cannot go.' And I remember the casting director telling my agent, 'They really want her, she needs to come back if she wants the gig.' And so I almost did not play Lara Croft, and I'm so glad that I came back and got cast. But that's how I got into voiceover, and now I'm obsessed with it."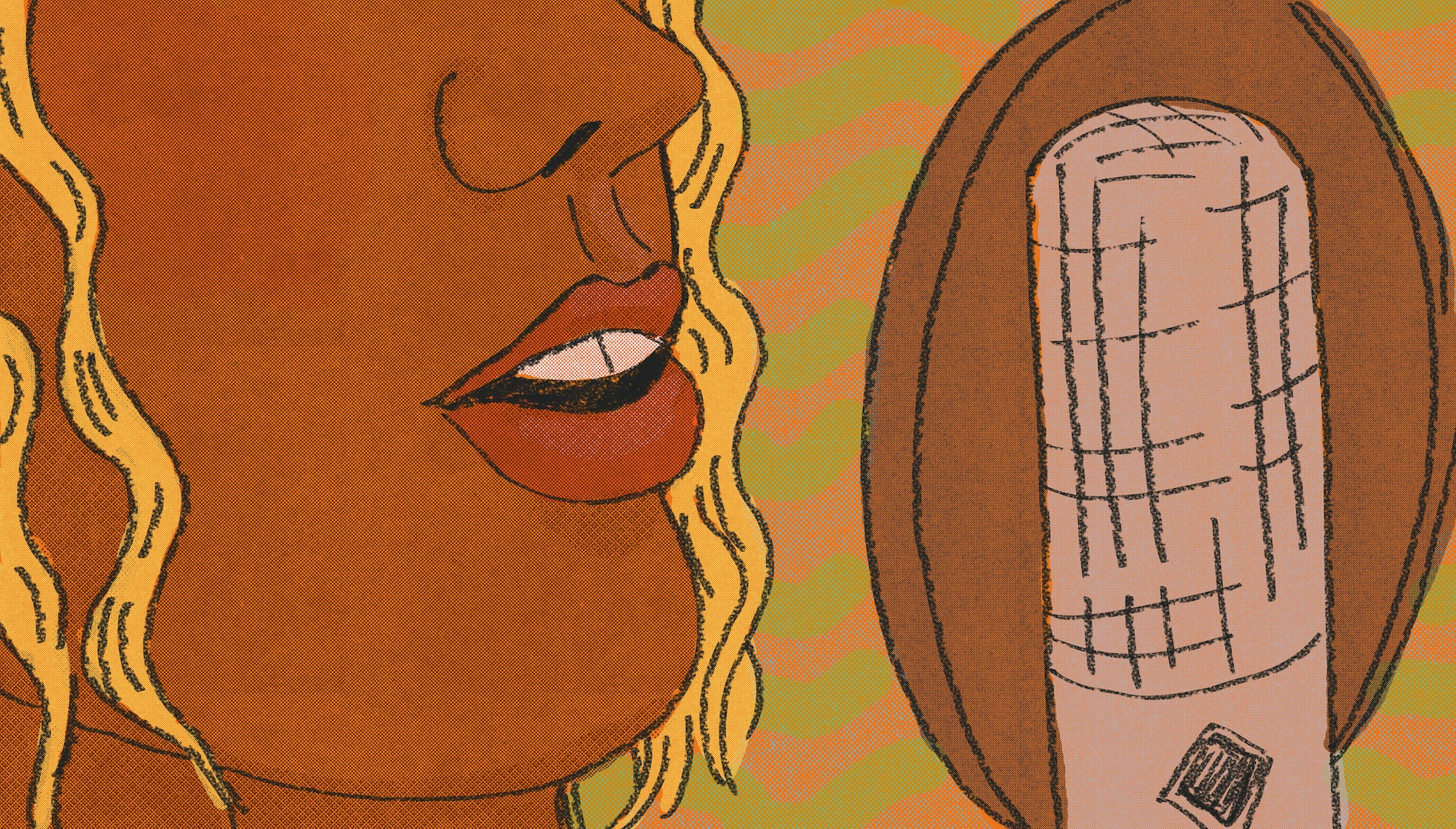 How to Become a Voice Actor
Before starting her career in film acting, she caught the theater bug at a young age.
"I was four years old when I knew I wanted to be an actress, and I watched 'The Wizard of Oz' and I understood that that was Judy Garland playing Dorothy. And I didn't want to be Dorothy; I wanted to be Judy Garland. And so I was just a kid that watched a lot of musicals—I watched 'Annie,' I used to wear my English school uniform and jump on the bed and sing 'A Hard Knock Life.' I did my first talent show when I was five. I sung a Dolly Parton song. It's called 'Me and Little Andy.' And I won the show. Star quality, obviously! I won that little talent show.' "
Landing acting gigs doesn't mean an actor can immediately stop working survival jobs.
"I was very broke for a long time. I definitely found my first roommate on Craigslist and shared a bedroom with her; thank god she wasn't a crazy person. I had to support myself during those years, and it takes a long time. What people don't realize is that you can be recurring on a show and you can save up a little bit of money, but it's not enough to quit, necessarily, your day job. And so there's a lot of times when you're working. For example, when I was working on 'Californication,' I was still waitressing here and there, picking up shifts."
She finds it valuable to draw on real life experiences while acting.
"The ups and downs of your own life, the highs and the lows—and sometimes, really, the lows—make you a better actor…. When Jo, for example, had the episode where she met her mom for the first time. There's a scene that was 14 pages long of me across from my mother. And I lost my mom when I was 19, and so I, in order to really connect and feel that pain and understand what she was going through, was thinking: Put it in terms of being able to sit with my mom, and what would that be like if I hadn't seen her for a long time and be able to tell her that I needed her."
Her key piece of audition advice is to remember that casting directors are people just like the actor.
"To feel equal to a casting director, for me, took a long time. To go and feel like they're doing their job, I'm doing mine, let's just go in and have fun and not feel like, 'Oh my god, that's casting,' and walking in very intimidated. It took me a long time to just be like: They're a person doing their job. I can just go in, I can play in the room. You have to almost convince yourself that you don't need the job is what I have felt like, because if I feel like, 'Oh my god, I want this really bad,' then my nerves start."
Looking for remote work? Backstage has got you covered! Click here for auditions you can do from home!