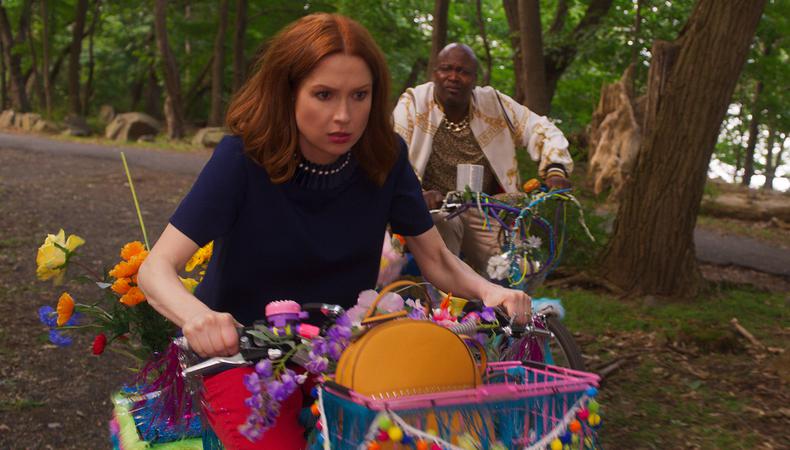 In "Unbreakable Kimmy Schmidt: Kimmy vs. the Reverend," Kimmy (Ellie Kemper) comes face-to-face again with her tormentor, Reverend Richard Wayne Gary Wayne (Jon Hamm). Holding a gun, Kimmy needs to decide whether to shoot the Reverend, stomp him, spare him, or " 'splode him." In any other film, the audience would watch as Kimmy makes her choice. But this time, the viewer gets to decide for her, and every option ends the story in a different way (the 'splode option features a bazooka).
The movie was written by Tina Fey, Robert Carlock, Sam Means, and Meredith Scardino; but it was technology developed by Netflix's Product Innovation department, headed by Carla Engelbrecht, that made it possible.
Since joining Netflix in 2014, Engelbrecht has been in charge of creating original content that encourages users to interact directly with what they're watching. She started with kids' programming, such as "Puss in Book: Trapped in an Epic Tale" and "Minecraft: Story Mode." The success of those offerings led her team to transition to making interactive stories for adults, first with "Black Mirror: Bandersnatch" and then with "Kimmy." Both were successful; "Bandersnatch" won two Emmy Awards, and "Kimmy vs. the Reverend" received two Emmy nominations.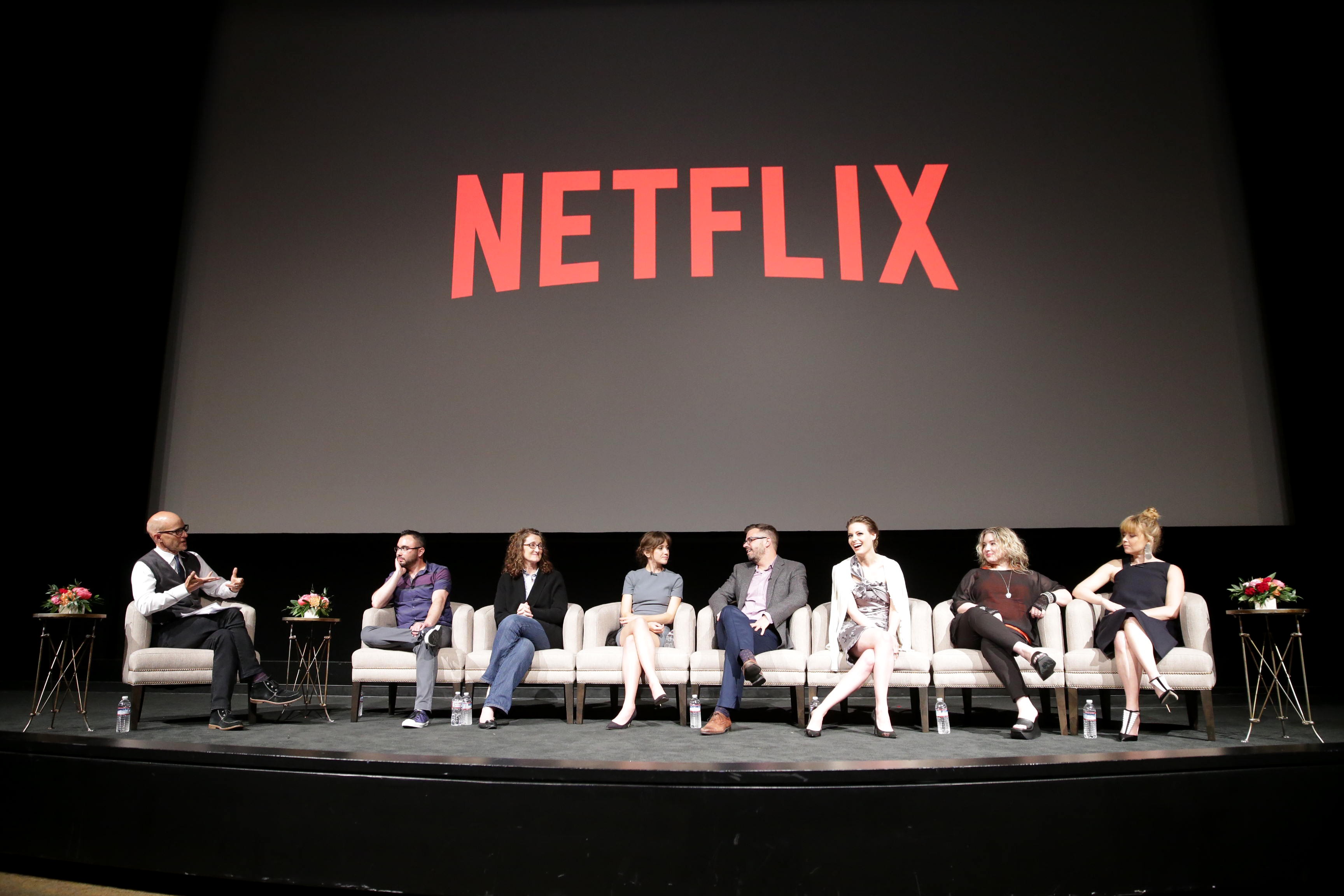 How to Audition for Netflix
"When we launched 'Bandersnatch,' we didn't know if adults were going to engage with it," Engelbrecht recalls. "We saw 94% of viewers make an active choice, and then stick with it and lean into it."
Engelbrecht used to be a game designer, and she compares interactive films to works like "Sliding Doors" and "Memento," which feature differing timelines. But in the case of interactive content, the audience can choose which timeline they prefer, and creators have room to imagine the story possibilities for each. "It's opened up a tool set for creators to be able to tell stories in complicated ways," she says. "I think, inherently, most storytellers are also puzzle-solvers. And this presents a fun challenge—a way to up their game and tell an even more interesting and different story."
For Netflix's vice president of original series, Andy Weil, interactive content is also a way to draw viewers deeper into the work in front of them and keep them coming back multiple times.
"Seeing the audience make those choices and talk about the versions they saw is so gratifying," he says. "Because it is magical: You see the result of making choices. And it totally invests the viewer."
READ: How the Pandemic Came to Netflix
With 'Social Distance'
But when you have one movie that can have a dozen different endings, how do you keep things straight for production? Weil explains that the script supervisor is crucial, as they're in charge of remembering all of the different story branches and telling actors what they need to know in order to be the correct version of their character for a scene.
"It took a bit of time on 'Bandersnatch,' " he says. "We needed a really good script supervisor to talk to the actors to say, 'OK, so in this scene, this is what's happened before. And it's different from what you just did, which is the same setup in the same scene, but none of this has happened.' It definitely took coaching from the director and the script supervisor, and an actor who was game."
Netflix plans to create more interactive works, though Engelbrecht can't talk about them yet. She does, however, tease that her department is currently asking themselves, "What does [interactive content] look like for horror? What does it look like for young adults? What does it look like for romance? All these different kinds of genres and how we can play with those formats is really where we're looking now."
This story originally appeared in the Nov. 26 issue of Backstage Magazine. Subscribe here.
Looking for remote work? Backstage has got you covered! Click here for auditions you can do from home!