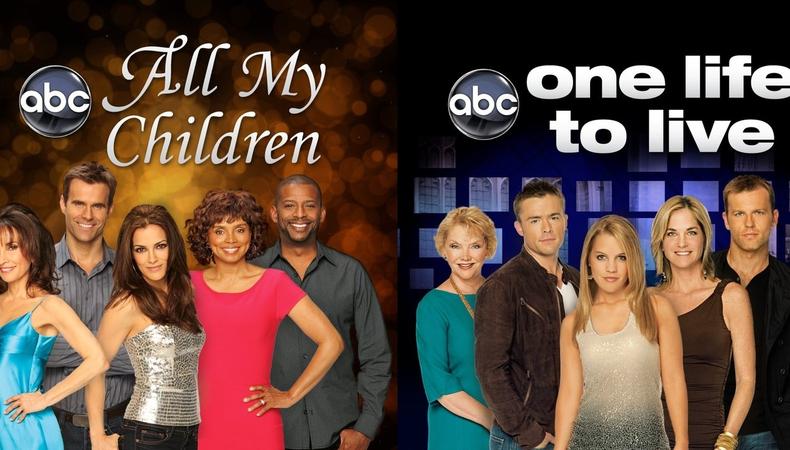 The long-rumored reboots of daytime dramas "All My Children" and "One Life to Live" are finally becoming realities. Production company Prospect Park, which is shepherding both properties from television to the Web on its Online Network, has announced that the soaps will return this year in a new format for online viewing, after being canceled by ABC in 2011.

"We thank the loyal audience and new generation of fans of both shows who have demonstrated that passion and exciting story lines are not just reserved for traditional television," Prospect Park heads Rich Frank and Jeff Kwatinetz said in a statement Jan. 7.

Alison Goodman is the casting director for both series, Prospect Park confirmed to Backstage. The company declined to provide additional comment.

Production is scheduled to begin in February in Stamford, Conn. Premiere dates have not been announced.

Prospect Park has not revealed which of the shows' cast members will be rejoining their online revivals. But before the productions were officially confirmed, "All My Children" star Vincent Irizarry announced on his Facebook page that he would be reprising his role as Dr. David Hayward. Jordi Vilasuso and Lindsay Hartley are also heading back to "AMC," and Robin Strasser will return as Dorian Lord on "One Life to Live."

"Soap fans are remarkably loyal," C. Lee Harrington, acting chair of the Department of Sociology and Gerontology at Miami University and co-editor of the book "The Survival of Soap Opera: Transformations for a New Media Era," told Backstage via email. "I think viewers are open to an iteration that is different from what they enjoyed on ABC, and understanding that their favorite actors or characters might not elect to return. An 'AMC' without Susan Lucci or a 'OLTL' without Erika Slezak is a viable program. In fact, the yearlong interval might help with viewers' willingness to adjust."

"I've spoken to actors who just really want to see these shows come back, and they want to be a part of it," said Crystal Chappell, a star of "Guiding Light" and "Days of Our Lives" who launched her own online soap spin-off, "Venice the Series," in 2009. "At the end of the day, you need those familiar faces, but the story is what's important."
Prospect Park has hired Foz McDermott as the head of production for the Online Network, with Jennifer Pepperman on board as executive producer on "One Life to Live" and Ginger Smith as executive producer on "All My Children." Pepperman is a former coordinating producer for "One Life to Live" and an Emmy- and DGA Award-winning director of both "OLTL" and "As the World Turns," and Smith was previously a producer on "All My Children." "AMC" and "OLTL" creator Agnes Nixon will be a consultant on both projects, as well.

"I'm reassured that experienced daytime experts are helping to launch this," Harrington said. "It signals that they are invested in storyworld continuity, that they are respectful of the genre as a whole and of these particular fictional communities, and that they want it done right."

The pair of defunct daytime dramas nearly found new life online once before, but financing and deals with the talent guilds fell through. This time around, however, financing for the Web series is now secured, and the company reached agreements with SAG-AFTRA and the Directors Guild of America in December and just signed a pact with the Writers Guild of America.

There's hope for the future, as well. After "All My Children" and "One Life to Live" premiere online, there is potential for one or both programs to return to television, or to find distribution on streaming services like Netflix. The four daytime TV soaps that remain on the air—"The Young and the Restless," "The Bold and the Beautiful," "General Hospital," and "Days of Our Lives"—have all shown improved ratings over the last year.

"Serial storytelling is obviously a very old form, and both primetime and daytime TV are currently doing a great job at it," Harrington said. "Web soaps offer a new option. Hopefully they're an enhancement rather than a replacement."

Visit theonlinenetwork.com for updates.