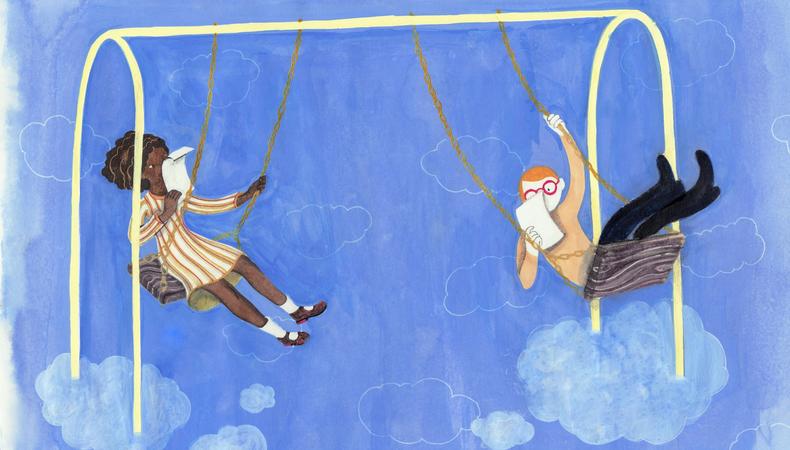 Acting coaches, agents, and managers can't sit in the room with their young clients while they audition for what could be the start of an acting career—that's where casting directors take over! They're not responsible for preparing kids and teens for their time in the audition room, but they have enough experience seeing children act and working with directors, producers, and showrunners that they are a valuable resource for that last bit of prep a kid might need to land the part. Here, five CDs share their advice for how young performers can nail their next audition.
Keep materials up to date.
"Something I've noticed with kids is that they grow every second of the day. When I'm looking at a profile online and it doesn't resemble the kid, we have problems. You've got to be on top of your agent and manager so that they update your reel, pictures, size, and weight regularly. I'm passing over your submission because you look like you're 8 years old in your profile when you're really 12. It's an investment you've got to make if you want to be taken seriously in this business." —Marci Liroff
READ: How to Become a Child Actor
Memorizing lines can help you connect with the CD.
"One big mistake I see is kids keeping their faces buried in their scripts, which makes it impossible to make a connection with their scene partner or audience. We want to listen to actors because of the human connection they create. When lines are memorized and young actors don't have to think about what comes next, they can really listen and develop connections. Especially with very young actors, reading can be a challenge that gets in the way of authentic performances. If they memorize the lines beforehand, they can focus more on the scene than on pronouncing the words. Plus, during TV and film auditions, casting directors expect actors to have the scripts memorized so that they can look directly into the camera instead of at a piece of paper." —Denise Simon
But auditions are about more than just the lines.
"I don't just want someone who memorized the lines; I want to take away the lines and have them do something [in which] I can feel they'll be present and react in a truthful way. It's more about being able to be in that moment and work with other kids. In a film I was casting, I brought in kids two or three at a time because I wanted to see how they'd interact with their onscreen brothers and sisters. I needed the children to interact with each other as much as with an adult." —Heidi Levitt
Be flexible and ready to play with material in the room.
"After they memorize the material, they need to be able to be flexible with it and not locked into something they prepped with a coach. Chances are the casting director will give them notes in the room in the same manner that—if they're lucky enough to book the part—they'll have on set." —Carol Goldwasser
READ: 5 Dos and Don'ts for Parents of Child Actors
Personality is key to appealing to a CD.
"For kids, it's really all about personality for me. It depends on their age, but I find clips where kids are just introducing themselves and telling a story helpful. I'd prefer an intro clip over a school play clip any day. Monologues that show their personality or acting ability are OK, but I find most kids (without coaching) tend to overact, and it does them no good." —Melanie Forchetti
This story originally appeared in the Sept. 26 issue of Backstage Magazine. Subscribe here.