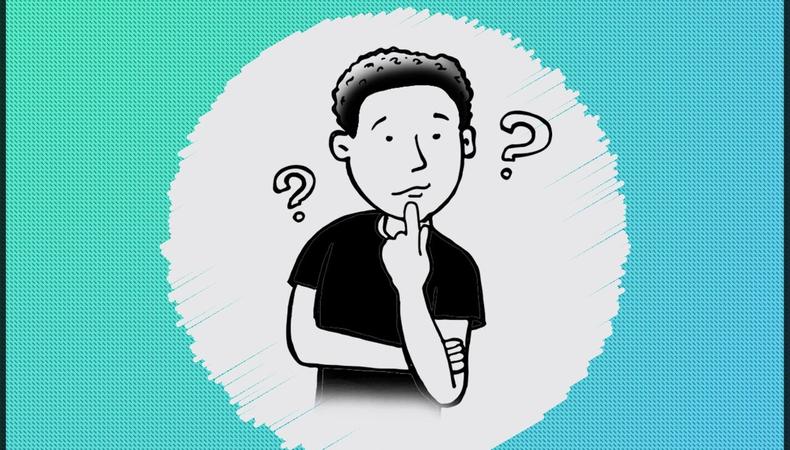 So, you're here because you suspect your precious offspring has been bitten by the bug known as show business. You probably have a million questions as to the logistics and hard facts surrounding your kid becoming a professional actor. Well, you've come to the right place! Here, we have all the answers you could possibly want, as well as those you didn't know you needed.
The one thing which cannot be overstated when it comes to being a child actor is that neither of those words ("child" and "actor") need to preclude one another. We've pulled from all of Backstage's unmatched resources, including our team of the most knowledgeable industry experts around, to compile this comprehensive guide to breaking into the business as a kid while, in fact, getting to still be a kid. Having a child actor will affect the whole family but, with the help of Backstage, you can feel confident that it will be for the better.
Questions for parents to ask their kids (or for teens to ask themselves):
There are some pivotal questions which must be posed—and answered—before potentially wasting valuable time and money investing in a child's acting career for all the wrong reasons. Parents should ask their children (or, teens should ask themselves) the following to gauge their sincere interest in and devotion to establishing a life in show business.
What about acting are you interested in?
Is it just because it looks glamorous and fun, or does acting give your kiddo an outlet for expression and freedom, which they seemingly cannot get elsewhere? "If they're doing the asking," says New York-based acting coach and Backstage Expert Denise Simon, on assessing your child's interest in acting. "The other great thing is if they want to take class, and if they're doing their homework, if they're practicing. Are they learning their lines? Are they working on memorization skills? It takes a lot of work. It sounds like it's great fun when you say, 'I want to be on TV,' but are they willing to do the work?"
Why do you want to be an actor?
Similarly, is the surface appeal of being an actor what draws your child towards it, or is there a deeper connection? "It is so important that we allow our children freedom of expression and creativity; if this means acting for your child, then it's a good sign that you're making the right choice to support her in a professional career," insists Backstage Expert and acting coach, Mae Ross.
Do you want to be a working actor, or is this energy something that can be channeled into more of a hobby status, like after-school theater?
This is, perhaps, the most vital answer which parents must exhume from their young actor. Many children have a knack for or interest in the performing arts, which is fantastic. But that doesn't automatically compute to their readiness in making it a career and putting all other interests on the backburner. "If your child had other hobbies before she started acting, don't let her quit those immediately," advises Rebecca Strassberg. "See if acting becomes the most important thing in her life. If it's meant to be, your child will eat, sleep, and breathe passion for the business!"
RELATED:
Questions for parents to ask themselves:
As a parent, you only want what's best for your children. "What's best," though, can be tough to decipher through what your kid says, what they want, and what they actually need. As the parent of a child actor, you will be their point person in the professional world, in addition to the already-staggering duties of parenting in general. Below are some of the questions you must ask yourself before determining whether to take the plunge with your child's professional acting career.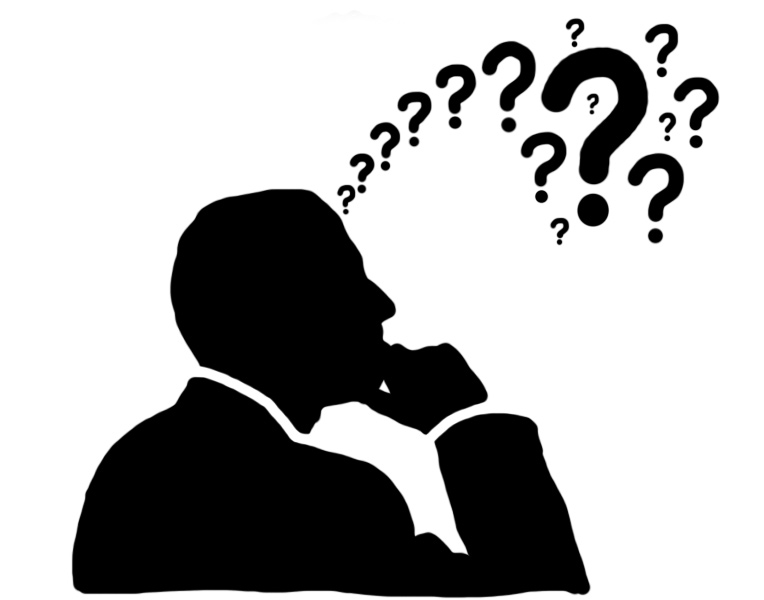 Does my child truly want this?
You know your child better than anyone so really think about whether they actually want to venture into professional acting. Use past experiences to inform your opinion. What, typically, has been their follow through with other interests or hobbies they've taken up? How easily does your child adapt to change? Can they thrive under pressure and ever-changing circumstances, or is a set-in-stone schedule important for them? How has your child coped with hearing "no" in the past? Most importantly, has your child demonstrated they love acting more than just about everything else? "Like any business, show business has its challenges and requires commitment and dedication," says Ross. "If your child truly loves to act, then the amount of work that she needs to put into every audition and role won't matter. She'll be having fun!"
What is my motivation for doing this? Do I just want fame and fortune by means of my child?
This is not a trick question, nor is it meant to induce guilt. As a parent, you are a human being and not just a vessel for your child. It's common, though, to fall into patterns of living vicariously through your offspring. Whatever your views on or history with show business may be, your child will never make it in the cutthroat professional world if they are not sincerely enthusiastic, without additional prodding from you. "We all want our children to be happy and successful, but by pushing them in a certain direction are we helping or hurting them?" presses Simon. "If you had dreams of becoming a professional performer and chose a different path, it is easy to want for your child what you did not have yourself. You know why performing didn't work out for you, and now with more life experience and your guiding hand in their career, how could they fail? All of this may be true, but the fundamental aspect of any successful career is passion. You may have enough passion for you and your child, but first and foremost, it needs to come from them."
How do I define "success" for my child?
Success at any age is conceptually elusive and the more you try to harness it, the harder it may be to obtain. This is doubly so when it comes to child actors, and pushing them too hard may have an adverse effect on their career in the immediate future and in the long run. "A purely results-oriented approach to their training and their career often teaches them to be nothing more than cute and precocious. And that's tragic," say Backstage Experts Risa Bramon García and Steve Braun. "They have so much more to offer but the business, our education system and society as a whole can perpetuate an environment in which kids search for the right answer rather than simply engage in the exploration of their own unique experience. And, of course, there is no right answer in acting. There is only the expression of a young artist's unique, unmitigated emotional experience within the circumstances of the scene."
Am I willing to commit the time and resources (economic/familial/mental) to make this happen?
There's no way to tread lightly around the matter that a child actor is a major expense—financially, yes, but also in terms of the mental taxation upon the actor and the entire family, as well as the time it will consume. Furthermore, just because a family has decided they are able to invest these valuable resources does not automatically warrant a child's acting success. A parent needs to be certain they are willing to put in this capital, while being at peace with the fact their investment may never be fully returned. "As the parent of a professional child actor, you will be taking on new responsibilities," explains Ross. "You must make sure that you have the time and willingness to take your child to and from auditions and bookings, and to communicate with professionals in the industry. Also, of course, it's important that you be your child's cheerleader every step of the way! She will likely eventually have an entire professional team—agent, manager, publicist, lawyer—and you will be the central contact person for all booking and audition notifications."
What does acting have to offer my child?
It's not indulgent to take stock of all the ways your child's life will be enhanced by an acting career. In fact, acting can have a lasting impact on your actor's future, whether or not they remain in the industry. "Kids in the business learn ownership and responsibility at a much younger age than people who enter the workforce in their late teens," explains Jackie Reid, a Backstage Expert and owner of L'il Angels Unlimited talent management company. In addition to a strengthened work ethic, an acting career will also instill a pension for adaptability. "Any kid who has been in the business knows that things can change by the minute," she adds. "One minute you can be in school and the next you might be pulled out to get to an audition. Or you can have the lines that you spent hours or days working on tossed out and get handed completely new material that must be learned immediately…There are endless examples that I give to show that these kids are not thrown off by changes, but rather they embrace them and go with the flow. As an adult, this is such a valuable resource to have within you—to be unflappable."
How will this change my child's life?
However positive, your child embarking on career-acting will bear seismic shifts in their life, both on a day-to-day and a more grand basis. Matters such as sleeping schedules, time for socializing, and dietary habits will all be impacted and should be anticipated. Like many quandaries, the question breeds more questions. Will your kid be OK spending Saturday afternoon at an audition while his or her classmates are all at a birthday party? What about their willingness to travel and sleep in hotels? Will they feel the absence of a classroom environment and their peers when they are working and there are no other children on-set?
How will this change my life?
If your child has a 6 a.m. call time to set, guess who also has a 6 a.m. call time to set? Just as a kid's social and personal life will be potentially uprooted with each new project, so too will their parent's. You will need to ferociously devote time to maintaining your personal well-being so you can continue to be the best version of yourself for your child. "You make sure your kids are staying active. Give yourself the same gift," says Simon. "If you don't have time for a gym membership, carve out time to walk, take an exercise class, dance or practice yoga."
In keeping with self-care, if you're feeling isolated or overwhelmed, remember that you are not in this by yourself. Asking for help is only going to benefit you, your child, and your child's career. "Being the parent of a child actor is challenging. But you don't have to go it alone," Simon adds. "Talk to a life coach, therapist, or gather together with other parents who can offer support. When you find yourself feeling anxious, unable to sleep, exhausted or cranky, it's time reach out and talk to someone who understands."
How will this change the rest of my family's life?
This might the most critical question a parent must ask oneself, particularly if a child actor has siblings. An acting career can create burdens, but it can also unite a family in unanticipated ways. "Be aware that when your child or teen is cast in a production, it requires a commitment from the entire family," Simon warns. "There are long hours of rehearsals, travel, and coordination with school and other activities. Your child may need to give up sports or time with friends to honor their commitment to the production. Parents who are good role models can help their young actor, as well as their entire family, cope with the challenges and changes that will occur during a show."
Establishing a sense of normalcy is also pivotal for keeping the family of a child actor afloat. This means parents should remember that acting is not everything, as well as devote family time specifically to non-acting activities. "The neat thing in all of this is how acting is just part of the daily routine, and the sweet parental awareness of the delicate balancing act it is," Reid says. "It is easy to get totally immersed in the daily acting activities, but make sure you help them to take time out and include family things in your weekly rhythms. Don't forget the family vacation away from acting. You and your kids have earned the break!"
WATCH
How Does Having a Child Actor Affect the Family?
Setting your child up for success
Once the determination has been made that, yes, becoming a child actor is something you and your youngster are ready to take on, it's now time to lay down an all-important base. In this section, we'll walk you through all of the different tools your child will need; from résumés to reels to resilience, here's how you can set your child on a path towards success.
What types of acting can my child do?
The kind of acting opportunities most suitable for your child will vary depending on what they're most passionate about, but will also be based on where geographically they're located. Obviously, a city like Los Angeles will have disproportionate TV and film opportunities, while New York will have more ample gigs in theater. Still, there are jobs of all sorts for child actors throughout the country and world, so it really comes down to your child's strengths as an actor. While there are certainly other forms of performance as well as overlap between them, there are three main forms of acting your child can do: TV and film, theater, and oiceover.
RELATED:
What tools does my child need?
In addition to unyielding support from a rock-hard parental foundation, your child will need to arm him or herself with a bevy of tools to ensure success. Headshots, reels, and résumés are all as important as they are overwhelming. Where to even begin? Here, we will dive deep into the five key tools your child will need in order to start working.
1. Headshots
Whether or not you have an ounce of experience in the industry, you likely know (at least vaguely) what a headshot is. The 8" x 11" photo of an actor serves as their visual representation for casting directors and other members of the creative team. The photo should clearly and accurately depict the actor's face and, ideally, capture their essence and indicate the types of roles for which they are suited. An actor's headshot will probably precede and succeed their in-person impression, making the matter all the more crucial. But do not fret, because we have compiled the information you need to know about attaining your child's best headshots—and how to do so without breaking the bank.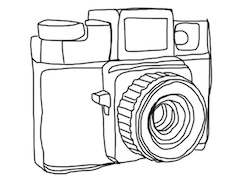 Finding your photographer: "Initially, parents need not spend money on headshots for children," says Simon. "A good candid photo will be sufficient for an initial interview. However, once your child progresses in his or her career, a professional headshot is essential." Simon insists that, for child headshots, it's important to find a photographer who has photographed children before, and one who's willing to consult with parents prior to the shoot. Simon urges you ask a variation of the following questions in your meeting, to evaluate your compatibility with any given photographer:
How many shots do you take?
How many images will I get for the price of the shoot?
Do you shoot with studio or natural lighting?
What clothing should I bring?
Do you provide a hair and makeup person? Is this included in the fee?
Do you do the retouching?
If I am not happy with the results will you reshoot?
Like everything, circumstances will vary child to child, so don't hesitate to explore your options. Remember, the best results will be yielded from your child's feeling comfortable. "I consult with them about their wardrobe and the looks we're going to capture," says L.A.-based photographer Robin Lorraine, who specializes in shooting children. "Now, with online casting, people are putting up multiple shots, four to six shots. So we go over what types the child would fit and the wardrobe that can hint at those different types. The most important thing is to capture their personality. Usually, I just work with a kid and get to know them a little bit through the shoot and pull out that part of their personality while I'm photographing them.
Finding your on-camera look: You've done your research and found a photographer your child (and you!) seem to gel with. Now comes the all-important matter of choosing how to style your little one for their big shoot. Your kid's hair and makeup as well as what they wear in their headshots need to be age-appropriate, while also putting the best version of themselves forward. Most importantly, the headshot needs to be an up-to-date representation of your child's age. "It doesn't make sense to spend a fortune on kids' headshots, since they'll need to be updated frequently. However, it's crucial that they reflect how the child currently looks," says Backstage Expert Mary Wheeler. "If your child is 9, but his/her photo shows them at 7, they'll get passed over when we're looking for 9-year-olds. They'll also get called in mistakenly when we're looking for 7-year-olds, which is a waste of everyone's time."
As far as clothing is concerned, airing on the side of simplicity is the general rule, with hard policies in place such as "no black, no white, no hats, no writing on the clothing," says Lorraine. "I like vibrant colors with kids, anything that's going to make them pop but without overpowering their face." Props, too, are to be used minimally and only if they show off a facet of the actor's skill set. "If they're an expert skateboarder, we'll get a shot of them with a skateboard. If they're very good at baseball, we would capture a shot of them in their uniform," she says. "I try to capture all the traditional headshot looks but throw in some other things. It's amazing how many times the agent will choose that offbeat shot as one of their main headshots."
Lorraine is also adamant that children under the age of 13 should go makeup-free in their shots, save for the occasional use of clear mascara for an eye-popping effect. "When we're casting kids, we want kids who look like kids," she says.
Getting in front of the camera: What's so beautiful about children is their ability to authentically feel. When it comes to kids' headshots, then, more so than for adult actors, sincere emotion must be felt throughout the shoot in order to make the photographs pop. "For kids, less than genuinely happy isn't going to work," says Kelsey Edwards, a photographer with more than 20 years' experience shooting talent of all ages. Edwards also insists that a child's idiosyncrasies should be embraced rather than obscured. "I watch kids as they move, and I notice what is different or quirky about them and really make sure I capture that. That crooked smile, that wrinkle in their nose, or the way they cock their eyebrow that gives them that something extra."
Above all else is your child's ability to have fun while taking their photographs. You, as their parent, should do your best to treat the activity as a treat rather than a burden. "We just try to have fun," says Matt Twiggs, a model and actor who also has captured headshots for 25 years. "A great headshot will look like you on your best day and leads to more accurate casting, which means less time wasted for all involved in the process."
2. The résumé
Once you've taken those perfect headshots, you need to create your child's résumé (which will just so happen to adorn the backside of said headshot, making it easy for casting directors to "see" all details of your child). As a grown-up you, of course, are familiar with the painstaking and tedious work that goes into compiling your list of work-related achievements. You are also aware of how important a concise and up-to-date résumé is for landing any given job.
Depending on your child's age and how long they've been acting, their professional credits may be few and far between—and that's okay! No one is born with experience, after all. What matters most on a child's resumé is being honest and highlighting what it is that makes them unique. "For kids and teens who may not have a lot on their résumés, they should include any school or community theater productions they have participated in, as well as classes they have taken," says Backstage Expert Jessica Rofé, founder and artistic director of A Class Act NY. "Also list all special skills. This is especially important when it comes to commercial casting. If your child has a special skill—like they are fluent in Spanish or they are a brown belt in Karate—put that down. You never know when a job calls for a kid who can do something special!"
There are details, of course, which should not be included on a child's résumé, specifically the child's personal information. "One thing that absolutely does not belong on a résumé is your home address," adds Rofé. "Especially when dealing with kids, this can be quite dangerous if it falls into the wrong hands." Simon also insists it's to the child's disadvantage to include an age range—leave that to the casting team. "There is also no need to mention your child's age or age range, as this is limiting," she says.
When it comes to formatting, aesthetic is crucial. "The résumé should be laid out simply in columns, making it easy to read," says Simon, adding that "a résumé is not just a list of acting credits, it is also a place for your child to highlight special skills such as dance, dialects, and sports, as well as acting training." Remember, the resumé is meant to help your child land jobs they're right for, and fibbing or stretching the truth will ultimately backfire in the audition room and beyond.
Related:
3. Demo reel
A demo reel probably isn't necessary for child actors in the beginning stages of their career. However, as they grow older and accumulate more and more on-camera experience, it can only serve to inform the casting team more thoroughly of their skills, and in turn help them book more gigs. "A demo reel provides an image of your child's presence, how they look on film, and his or her acting ability," says Simon. "It is a bonus for casting directors, as they can gain a sense of your child's personality." Below, we've rounded up answers to all reel-related questions:
What is a demo reel? "A demo reel, also known as a sizzle reel, is a compilation of an actor's work on film," says Simon. "It usually consists of 20–30-second clips totaling no more than two minutes. It should feature the actor in different scenes starting with the most professional booking."
What goes on a demo reel? Video clips from network television shows, feature films, independently produced films, student films, and commercials can all provide excellent footage for a demo reel. If your child has not yet garnered professional on-camera clips, Simon has a workaround suggestion for parents. "You can help your young performer put together something on their own using other good actors and good material," she says. "You and/or your child can even write something that they connect to, but make sure you have good sound, lighting, and picture quality—and spend a few bucks on getting coached properly. A bad reel is worse than no reel at all!"
How is a reel made? You have two options for compiling your child's reel. If you (or a helpful someone you know) are a bit tech-savvy and feel up to the task, you can string the clips together on your own. "Make sure you start with your child's headshot with name and contact info visible!" Simon exclaims. "You can also label the clip identifying what it is from. If you have a Mac or know a handy teenager, perhaps they can help you working in iMovie. It is very user-friendly and will save you money for sure."
The other, more financially taxing option is to hire a professional. There are entire companies specializing in the art of the actor reel, and they'll even consult with you and your kid prior to feel out their strengths and skills. Beware, though; because the reel-making market has become proliferated, thorough research on the company beforehand is necessary. "It is an investment, but one that is worth it when professional jobs are on the line," says Simon.
How long should clips and the reel be? To-the-point smoothness is of the utmost importance when it comes to reels. Think for a moment about a casting team that's watched dozens of reels in a given day, and think of how turned off they'd be to open up a reel that drags on and on, with choppy edits and that takes upwards of six minutes to get to the relevant clip. "We like the scenes to be a nice variety of their work. Scenes should not be too long," says Backstage Expert Retta Putignano. "The reel should be about one to two minutes, max. If they can be specific to the genre we're submitting on, that's helpful, too. One reel for comedy, one for drama."
4. Backstage
Since you, savvy parent, are reading this, you are already at least peripherally aware of Backstage and the many opportunities it offers. For nearly 60 years, Backstage has been at the forefront of casting, helping actors of all ages, backgrounds, and levels of experience find work. Backstage posts over 30,000 casting calls every year, factoring out to over 100,000 roles. Additionally, because of Backstage's scrupulous screening process, the audition and casting notices you find here have been ensured for the safety of your young one, which is most important. Of course, unless your youngster is a tech wiz, it'll be up to you to subscribe to Backstage on their behalf. We are aware that every single expense is felt, which is why we've rounded up the seven key reasons why Backstage membership is an investment that you will not regret: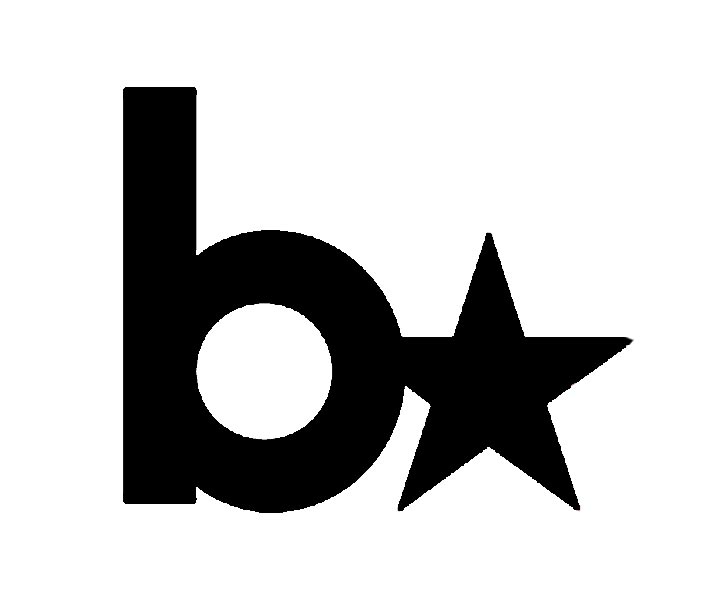 You can create a personalized talent profile for your child. Log on to Backstage.com and create your child's talent profile showing off his/her credits, skills, training, photos, videos, and audio clips. By having a Backstage profile, you're allowing your child to be discovered within Backstage's Talent Database (which is searched millions of times every year) by casting directors, directors, and others who can hire your young performer and launch his or her career. And fear not! Privacy options let you decide whether or not the profile is able to be seen by everyone, or you can choose to share it with the projects to which you apply.
You can apply to countless acting jobs (and get casting notices sent directly to you). And it's easy to find the roles your child might be right for using our customized search. Punch in the age range, location, and the production type you're looking for, and watch the casting calls appear.
You can communicate with casting directors and filmmakers with our easy-to-use messaging system. Schedule auditions, address any question you or an industry professional might have, and book the job with our dedicated messaging system.
You'll have the support of our casting specialists and customer support team. You're not alone! You build your child's talent profile and apply to the myriad of casting calls on your own, but there's always someone to help when you need a hand.
You can read the excellent advice from industry professionals (such as this handy guide right here!). The Backstage Expert community is a group of industry professionals including acting coaches, teachers, casting directors, agents, and more, who offer up their very best advice based on years of experience.
You'll gain access to a database of monologues. Backstage's monologue database, the Monologuer, will become an audition must-have before you know it. Set your specifications at the top including genre, age range, and gender, and you'll be presented with a number of options that your child can start working on today.
You'll have access to Backstage's unlimited listings of agents, managers, and more. Backstage's online Call Sheet will give you contact info for managers and agents who represent children, as well as acting schools and coaches for kids, and more.
5. Audition materials
What your child will need in the way of audition materials depends almost entirely on the given project. Obviously, a musical will call for vastly different preparation than a commercial spot. Additionally, many projects will provide sides from the piece which they'd like your actor to read. To be prepared for the mercurial nature of auditions, though, it's helpful to have a few go-to monologues which show off the actor's range and which can be pulled out without a ton of preparation. Selecting a monologue can be daunting, but Ross, who founded Los Angeles' 3-2-1 Acting School, has some pointers to make the process more effective:
Collaborate: Finding a monologue with your child should be a collaborative process. Of course, you can help to steer the ship by guiding him to find and read through materials, but ultimately, the decision regarding what monologue he performs should be his. The monologue should "speak" to your child and feel like a story that he wants to tell and would have fun telling.
Stay on brand: By "on brand," I mean: what character types does your child naturally play and like to play? Start by considering your child's personality. Is your child a total goofball? Sensitive? Emotional? Head of the class? Feisty? Once you really understand your child's types and your child's brand, then you can specifically find monologues that are a great fit!
Selection: Monologue books for kids are great starter tools for finding good material! You can also find great monologues by reading plays, movie scripts, and literally writing down the dialogue from a scene on TV or film that you like. Start with what you know: plays, shows, and films that you and your child have seen and can relate to.
The monologue should be active: By active I mean that the best monologues are spoken at heightened moments in a story when a character is directly addressing another character and pursuing an objective, actively. Some monologues can be full of self-reflection and exposition—a character can merely be describing a scenario that happened in the past, or talking to herself. These tend to be more challenging for actors to work on. The best monologues are active and can be spoken directly to a scene partner or imaginary "other."
Brief equals best: Try to find material that is no longer than one minute. Brief equals better. You can also edit down a monologue to make it shorter. At Equity open theater calls, for example, where monologues are more popular, casting directors can see hundreds of people in a day. You don't want your child to be the one with the three-minute monologue that throws off the entire schedule!
Have backups: Always, always have more than one monologue prepped and ready to go! Preferably a dramatic monologue and a comedic monologue. But the more, the better.
Cut and paste; make it work: Some of the best monologues are actually multiple chunks of dialogue that occur over the course of a scene, stitched together. This doesn't always work; it may not always make sense for you to skip over the other characters' lines and combine text. But often it does, and it makes for a brilliant monologue.
6. Internal tools
The aforementioned materials will be useless if your child hasn't mustered the unflappability that's necessary for getting by in the biz. As you watch your child's career blossom, succeeding and failing alongside them, you both will become more adept at the intangible survival skills.
Resilience: The resiliency of children can be miraculous. Unlike adults, children so often have not yet become accustomed to cynicism. Harness their inherent buoyancy and they will stare down rejection with the same fearlessness they use to face every day. "Everyone faces rejection in show business," says Simon. "While it may take some time to adjust to it, the experience of being told 'no' is valuable. A performer can't quit when things become challenging. He has to go out the next day and try another audition. And another. No one is right for all roles, and there are infinite reasons why one does or does not get cast. It is not personal. Understanding this is necessary to learning persistence. Courage, confidence, and resilience are needed every step of the way."

Handling rejection: The sting of rejection can be brutal at any age, but particularly during formative years when everything can feel much more personal. If your child is serious about acting, they will go out for many jobs, and they will be rejected—a lot. As their parent, you will feel their pain, but it's also your duty to help them see that rejection is nothing they can't deal with. Backstage Expert Rofé has a five-point plan for softening the blow:
Explain the odds. The statistics are staggering! It's been said that it takes 99 commercial auditions to book one job. An actor may hear "no" 98 times before booking that highly coveted commercial role. These are tough odds to deal with, even for the most seasoned actor.
Tell your children the truth about casting. The truth is, being cast in a role may have less to do with an actor's performance during an audition and more to do with their type, height, hair color, ethnicity, and age. These are all factors beyond an actor's control. Quite simply, an actor can't change his or her ethnicity or height. No, not even standing on tippy-toes will land a job that they're too short for!
Be relatable. Remember the time you were rejected from a club, team, or even college? Sharing your own personal story about rejection can help your child put his or her own disappointment into perspective. Just don't forget to explain the positive way you were able to get over your rejection!
Ensure your child has varied interests. Variety is the spice of life, right? Take an active role in spicing up your child's interests by getting them involved in as many different activities as possible. If acting is the only interest your child has, chances are the inevitable rejection your child faces in the acting business will be much more difficult for them to deal with than for a child with numerous interests.
Never criticize your child after an audition. Instead of criticism, ask your child what went well in the audition room and focus on the positive! If you see or hear that your child is not having a great audition, the last thing you want to do is be critical. It is important that your child sees auditioning as an experience that is fun.
Growing a thick skin: No matter how well you prepare your child for the inevitable rejection that's to come in their career, that sting from hearing "no" will still be felt. That's why a thick skin is critical for enduring through the hard times. Not only will developing a thick skin ease the pain of not booking gigs for your child now, it will benefit them even more as they grow in the business and, ultimately, as an adult. "It is absolutely crucial to have thick skin—so much of one's success in show business truly depends on this," explains Backstage Expert Joseph Pearlman. "I cannot tell you how many times I have encountered or worked with actors and thought, 'Wow, so talented, but just doesn't have the stomach for this business.' These are often actors who need more hand-holding, who worry more about what people think, who spend hours or even days after an audition replaying everything that happened in the room in their mind."
WATCH
How to Help Your Child Actor Handle Rejection
What training does my child need?
Honing one's craft is essential, particularly in the beginning stages of an acting career. Talent and determination are great, but without an impervious foundation to work off of, your child's drive may only get them so far. The instruction best suited for your child will coincide with the amount of time they have to devote to their training on a weekly basis, whether they work best in an individual or group setting, as well as the all-important financial aspect. Below, Simon breaks down the three primary options for your child to receive training:
Weekly group classes: It is the consistency and repetition of ongoing work that will allow an actor to grow. Weekly classes help build a foundation that is essential for young actors as they work with others. Besides providing a fun space to make friends, group classes reinforce acting basics like listening and reacting, as well as tackling difficult material.
Workshops: Whether your child attends audition workshops, musical theater bootcamps, or one-day on-camera classes, workshops provide performers with an intensive experience devoted to improving a certain area of performance. What I find most valuable about workshops is the environment pushes a performer to bring their A-game to a group of strangers.
Private coaching: I spend many hours of my week coaching young actors privately. The main benefit is they have my undivided attention. One-on-one coaching offers a personalized environment in which a young performer can feel safe and free to express themselves while being propelled to reach personal heights.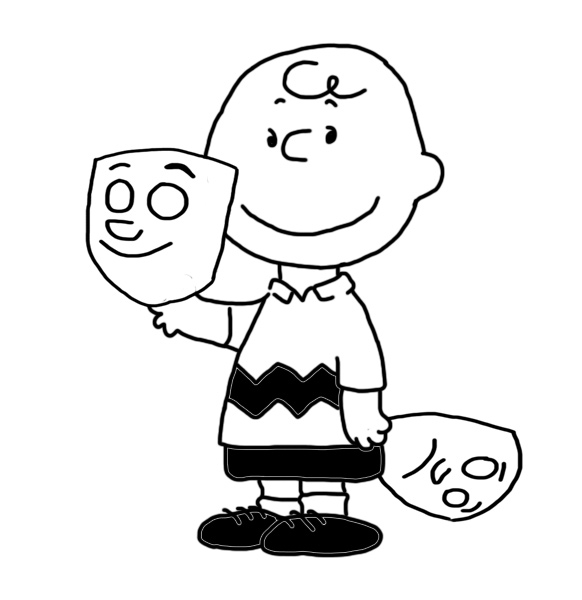 Summer Programs: Summer is a fantastic time for your child actor to get down to work while their schedule has been freed up. Unfortunately, many opportunists seize the summer months as a way to capitalize on parents desperate to fill their child's days, so finding a summer program that's reputable and will actually benefit your kid's career can be challenging. Rofé urges that you ask the following questions when researching in order to gauge an institution's legitimacy:
What's a typical day like?
How large are classes? How old are the campers?
Who are the teachers?
Will there be help with logistics?
RELATED:
Finding work: Now you and your kiddo have got all the tools at hand to confidently get into the business, but how do you actually go about finding the work? After all, there's quite a difference between saying you want to be an actor, and actually being an actor. As your child establishes him or herself in the acting scene and begins making connections with casting directors and various creatives, jobs may start to come about organically. When they're first starting out, though, the ball will likely be in your court to get their foot in the door. Luckily, there are many ways to do so and we've got all the information you need when it comes to finding auditions, joining unions, and agent representation.
How can my child find roles to audition for?
Well, since you asked, did you know Backstage is an excellent and unmatched source for finding auditions? Our search filters make it easy to sort notices by age, as well as location, and you can customize your child's profile so casting directors can efficiently seek them out for roles they're right for. Revisit the Tools section of this guide for our full pitch as to all the benefits you and your actor will reap from a Backstage membership. If you're still not sold, check out all of our audition listings here, and then browse some of our industry insight tailored to young actors, from experts with decades of experience!
How can my child book a gig?
Getting seen for any given role is a major accomplishment in and of itself, so be sure to remind your child that landing an audition is a feat they should feel proud of, regardless of the outcome. That being said, they want to book the gig! While there are, again, so many factors of landing a job that are out of your and your child's control, there are elements of an audition that can increase their chances.
Much of the auditioner's fate lies in the hands of the all-powerful casting director and the importance of making a good impression upon him or her is crucial. The five standout qualities which they look for in a child actor, according to Simon are:
Naturalness: Acting may be pretend and make-believe, but that does not mean your child should seem fake. In show business, it is important to not be "showbizzy."
Personality: Acting natural does not mean your child should tone down their personality. In fact, it's what casting directors are most eager to see! Is your child funny, thoughtful, interesting, quirky? These are all-important pieces of your child that can help a casting director place them in their head as the character for which they are casting.
Professionalism: Acting is fun, but it is also a job. Casting directors want to see that a child they hire will be easy to work with and will bring positive things to a set.
Well-rounded: If your child has skills in other areas, it is to their advantage to continue with them. More importantly, it is another way for casting directors to see all the wonderful parts that make up your child.
Training: A young performer may have a winning look and a great personality, but those will fall short in an audition without proper training. Whether it is through group classes or private coaching, it is essential that young actors build a foundation in the theater arts.
How should my child dress for an audition?
There are also more concrete steps to be taken in order to help your child's chances of booking a job, specifically, what they wear to their audition. There's already so much pressure when walking into the room, and the outfit your actor is wearing certainly shouldn't add to it. "Children should look like themselves," says Simon. "Street clothes in good condition, no holes, no rips, and colors that make their eyes pop and their hair pop."
And let's not forget about footwear! "Close-toed shoes," Simon advises. "No flip-flops. No Uggs. It's so important that the shoe that they wear fits them properly—it's what keeps them grounded to the floor! Kids are really fidgety, and the shoes are really important. They help them connect with the floor, their confidence, and their character." Well, talk about putting your best foot forward.
WATCH
What Should Children Wear to an Audition?
Who are the people involved in my child's career?
As a professional actor, your child will amass a small army of people, all devoted to supporting and furthering their career. Those on your kid's team will vary depending on where in their career they are, as well as the kind of work they tend to go out for, but, according to Ross, there are generally five major players (and, heads up, one of them is you!).

Acting coach: If your child is just starting out, this is a great place to begin. Finding an acting coach that your child really identifies with and enjoys learning from — children never hide their emotions about teachers; you will know if your child likes or dislikes a coach—is your first, important step. An acting coach can, and should, be a real advocate for your child, helping her to grow creatively and empowering her professionally with positive and uplifting feedback.
Agent: An agent is in charge of procuring and booking audition opportunities for your child, and can represent your child for commercial, print, TV, hosting, film and/or theater work (or some combination of these categories. Typically, agents take a 10% commission on all jobs that your child books (sometimes agents will take 10% from union bookings and 20% from non-union bookings). Agents are also responsible for negotiating and finalizing contracts and paperwork related to all bookings. Agents must be licensed and bonded in the state in which they work and are normally franchised by SAG-AFTRA, thus using SAG-AFTRA contracts.
Manager: Historically and traditionally, managers are not meant to submit clients for roles or pitch to casting directors—managers are meant to liaise with agents, lawyers, publicists and all players in your child's career, and manage the big picture trajectory, as well as the complex schedule details, of your child's career. Managers typically have a big hand in shaping careers and looking at the big picture, whereas agents typically submit clients on jobs and secure audition opportunities, handling the more cut-and-dry, contractual, business aspects of your child's career.
Lawyer: As your child becomes increasingly busy and is handling large-scale contracts, it becomes essential for you to bring a lawyer onto the team. Lawyers are great because they act as real advocates for actors, reading all contracts and assisting with negotiations and small, yet crucial, details that could otherwise be overlooked… Typically, lawyers take a 5% commission on actor bookings. Regardless of whether you formally decide to work with a lawyer on an ongoing basis, it is always good practice to have a lawyer look over any contracts that your child receives.
You: As a parent, you may often find yourself in a bit of a managerial role, balancing your child's hectic schedule and shuttling him or her across town for auditions. Obviously, your support is essential to your child's success in this business – and I would say that the most important thing you can do as a parent is continue to be a positive and uplifting voice in your child actor's life.
WATCH
Is Your Child Actor Being Over-Coached?
Does my child need an agent or manager?
As explained above, you now know the basic differences between agents and managers, but does your child need one? Does he or she need both? There are certainly ways to book work without third (and fourth) party involvement, so how do you know if it's wise to introduce another element into your child's life and career? Like so many other things, it's all about timing.

"I usually recommend a manager when a young performer is just starting out or has a career that needs to be managed," says Simon. "Perhaps your child cannot get an agent. If a manager believes in your child this may be a good place to start. As your child enters the business you will have a lot of questions and concerns. A manager offers support and guidance in the beginning of a professional career. A good manager will communicate with you effectively, help you find reputable photographers, teachers, and coaches, review your photo proofs, push for auditions, and introduce you to potential agents to round out the team."
Parents think their child won't work without an agent or manager," Simon adds. "It's not true. They will have more auditions available to them with representation, but the most important thing is to not search for an agent or manager until your child is ready… Casting directors really aren't that interested in if your child has an agent or manager; they're only interested in whether your child can do the job. If your child has been working and getting some good feedback, getting callbacks, getting a job, you're hearing from industry professionals that your child is marketable and competitive and ready, it's time to seek out representation."
RELATED:
How do I find the right agent or manager for my child?
When the time has come that you believe an agent or manager is the right move for your actor, you now have to go about actually finding one. Think of the process similar to the way many think of the dating game. Finding agents and managers that are a perfect fit can take some time and you may have to cycle through a few different candidates before you ultimately find that special someone. Once you do, though, it will have been worth the wait. Similarly, as your child evolves in the business, they may outgrow their agent or manager and the decision will be made to move on. Relationships often end, and it doesn't speak negatively to either party.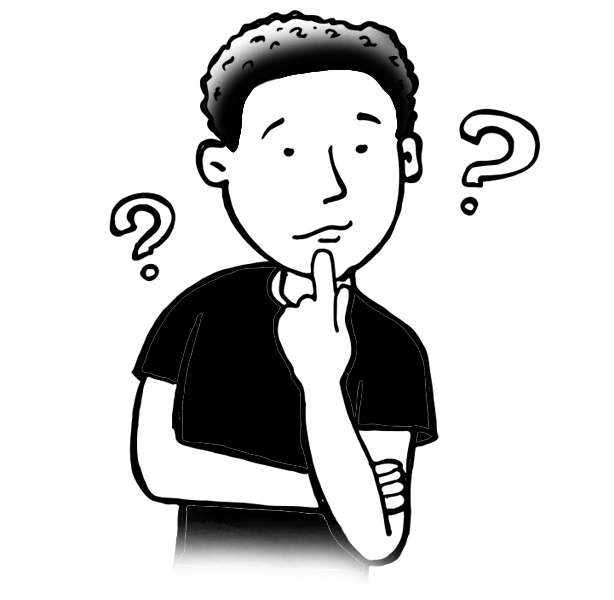 There are six steps which can help your child catch the attention of an agent or manager, according to Simon:

In a production: It is always best to be seen in action. Agents and managers generally frequent theatrical productions, as they are always on the hunt for new talent. If your child is serious about acting professionally, make sure he is involved in school plays, community theater, and even regional theater.
Industry showcases: This is an event in which agents, managers, and casting directors watch actors perform exclusively for them. Actors perform scenes, monologues, songs, and even read commercial copy. If a rep responds to the actor, they will arrange a meeting and possibly sign on a new client.
Workshops and classes: Many acting workshops and classes will culminate with an informal performance for an agent or manager. These are generally for educational purpose where your child will practice in audition-like settings. However, if an agent or manager sees promise in a performer, they might ask for their name to set up an interview.
Old-fashioned mailings: Get a list of agents and managers who work with young performers through Backstage's CallSheet and send a hard copy to them with a short cover letter. If you live outside of the big industry cities, call your local SAG-AFTRA office to get the names of reputable agents and managers.
Referrals: Perhaps you have a friend who is signed with an agency or management company. Ask them for a referral. This can get your name in the door faster than mailing lists (because they can ask questions and gain a sense of who you are from a person they've already trusted to sign as a client).
Coaches: Your acting or voice teacher can also refer you to a rep, as they have the contacts and a trusted relationship with many of them. I never pass up an opportunity to send one of my promising young students to one of my colleagues if I believe they are ready to work. Since the young actor has been vetted by me, the rep is more apt to respond.
RELATED:
Should my child join the union?
In general, unions are a great thing. They ensure employees are paid properly for their time and work, and guarantee procedures are followed to uphold fair working conditions. This is certainly true for unions in acting, as well, but unlike many professions, they are not inherent in a given job. The two primary unions when it comes to acting are SAG-AFTRA (for television, film, and other on-camera work) and Actors' Equity Association (for theater). While obtaining membership in either of these unions is often viewed as an indicator of having reached a new echelon of success, there is virtue in child talent waiting to join, according to Simon. Here's why:
Union membership is expensive: The national initiation fee for SAG-AFTRA is $3,000 and the annual membership is hundreds of dollars. Membership is the same cost for a veteran actor getting continuous work and a 5-year old just starting out. Why pay to join something until you have to?
Children can always be seen: Membership in the union doesn't give your child preferential treatment in the eyes of agents or casting directors. They almost always see nonunion children at the end of the day.
Gaining experience is more important: It is a fact there is more nonunion work than union work available to young performers. Gaining experience in all types of projects including student films, independent films, local and community theater, and even Web series will add experience to a résumé and provide learning opportunities in professional environments.
Don't limit your child: Once your child joins the union, they are ineligible for nonunion work. Your child might get a union job and then may have a dry spell. Auditions for actors go through cycles; sometimes it's nonstop auditions, and other times it's quiet. The quiet times are a great opportunity to submit your child for local theater, student films, and even extra work.
WATCH
Should Child Actors Join the Union?
If you're still not convinced that holding off on your child joining the union is a good move, Reid has broken down the nuts and bolts of the process, which may sway you. "Here's the technical lowdown on kids and SAG-AFTRA," she explains. "The first time your child does a SAG-AFTRA job in a principal role, they will get a Taft-Hartley waiver. This waiver allows nonunion members to work a union job. The waiver covers them for an additional 30 days after the end date of the original project, allowing your child to do as many other SAG-AFTRA jobs as they book in that time. After the 30 days, your child will be considered a 'must-join,' which means they can't perform another SAG-AFTRA job until they join the union. (Note that the minimum age to join SAG-AFTRA is 4.)
This is where it gets tricky. Many people want to join the moment their child is eligible. I understand that impulse—being SAG-AFTRA is a prestigious status for an actor, and union jobs pay way more than nonunion ones. Being in the union is undeniably a good thing. But my personal preference is that a child doesn't join until they have to. That means your child doesn't have to join the moment that the 30 days are up, but instead can wait until their next SAG-AFTRA booking comes in. It could be three months later, six months later, or two years later."
RELATED:
How and when should my child create her own work?
Today's young actors have opportunities to create their own content in ways previous generations never did. With resources like YouTube and the power of social media, a performer can flex their creative muscle and share their work with millions, even during periods when the jobs are not pouring in. In fact, whether your child actor will grow into an adult actor or leave the field entirely as they grow older, nurturing their performative gene during this seminal period will benefit them later in life no matter what they go on to do.
"Great creative actors live great creative lives," say García and Braun. "Some of your teens will be actors, others not. But for all of them acting is the first stop in the pursuit of a creative life. And there are many other artistic pursuits they'll excel at and fall in love with which will satisfy them in and of themselves. Those pursuits will also serve their acting. Encourage them to write, make music, shoot films and videos, experience every possible way to explore their artistry every day. Doing so is imperative to each young person finding her or his artistic voice. And hey, Spielberg's parents gave him his dad's 8mm camera when he was 8, and that worked out OK!"
In a similar vein, Simon urges young talent to take a proactive approach to their craft so their passion doesn't flicker, particularly during lulls in booking work. "One basic truth is that actors need to act," she says. "In this profession, you can study forever yet never be guaranteed work. This is a tough business that can leave you on the sidelines, but to stay competitive, you have to keep active. Staying engaged is essential to maintaining your drive and ambition. If my students aren't finding enough work out there, I often tell them to shift from 'watcher' to 'doer' by creating their own work. Creating your own work could mean a lot of things, but the Internet is a powerful and accessible tool that is full of possibilities. By filming yourself acting—or doing anything else that you love to do—and posting it online, you can showcase your personality and talent for the world to see. The rewards could be surprising, so get to work!"
WATCH
Should Child Actors Have a Social Media Presence?
Living as an actor
When the tools have been procured, the preparation has been done, and the jobs have started to come through, now it's time for your son or daughter to actually live as a professional child actor. Life is going to look different, but at the end of the day, your kid is still just that: a kid, who's lucky enough to have found something they love. Here's a glimpse at what to expect.
How long will it take my child to be successful?
Some children will book work right out of the gate, and continue to do so for years to come. For others, finding work can be a slow burn. Then there are those young actors for whom work comes easy at first, followed by long periods of downtime. All that is to say, there is no set-in-stone timeline for your child's success in the business. The only thing you can do as the parent is stand out of the way when opportunity does come knocking (and, if possible, help to nudge the door open).
"Many of us who work with children have also worked with 'parents from hell,' well-meaning people who are pushy, demanding, or unrealistic about their child's skills or fit for certain parts," says Simon. "It is a difficult situation for everyone. Be aware that creative teams evaluate parents during auditions as well as the youth. If you are difficult, you may very well cost your child the part he or she so desperately wants.
Instead, be open to conversations and working with directors to create the best possible experience for your child as well as the show. Parents need to accept direction too! If you can demonstrate a sense of humor, a flexible approach, and a willingness to take suggestions, you will be the kind of a parent directors love to work with."
Can I make my child famous?
Helping to establish your child's success as an actor is one thing, but actively seeking fame for them will be highly antithetical to keeping things fun. Instead of sniffing out acclaim, focus on finding work that you and your child can feel proud of and that allows for them to truly shine. From there, success and whatever other virtues come along with it will organically follow.
In fact, for testimonial proof, check out this roundup of the ways in which some of the most well-known former child actors found stardom in the business. Abigail Breslin, Chloë Grace Moretz, Selena Gomez, and more all have one thing in common when it comes to their career roots: they were working.
Additionally, a desire for your child to succeed may often drive you, their parent, to copiously prepare them for an audition or gig. Experts warn, though, that this can be a danger zone, particularly for parents who don't have a background in acting themselves. You may think you're helping your kid nail the upcoming role, but casting directors and creatives can sniff out insincerity from a mile away. "It is hard to break some kids who are over-prepped and over-rehearsed," says director Matt Lenz, who has worked with child actors in touring productions of "A Christmas Story" and on Broadway's "Billy Elliot." "It is helpful when kids come into rehearsal with their lines memorized but not OK when I see kids make gestures that their parents coached them to do."
What are the schooling options for a child actor?
Even if your kid goes on to become the hottest commodity in the business, their education should never falter. There are plenty of alternative schooling options for young actors whose schedules may dictate a less stringent classroom schedule but who are still eager to learn. Ultimately, what works best for your child and their career will be dependent upon their seriousness about acting, their disposition, and what works for you, their parent.
Reid went through some tumultuous trials with her own daughter's public school and has four diverse solutions for any parent facing similar conundrums around the education of their child actor.
Internet schooling: There are several programs available on the Internet that satisfies the state and district requirements… This is a great option as you can do it on your own time and your personal schedule. The possible drawback is that your kids really have to be disciplined and self-motivated.
Homeschooling: Each state has different requirements for homeschooling your child, I suggest that you visit your state's Department of Education website to see what the specific requirements in your state are, to make sure that you are in compliance. This is another great option. Again, both the parent and the child have to be disciplined and motivated to make this work. It's also fun to be able to teach your kids and find out where their passions lie in different subjects and be able to really give one-on-one assistance to your child in subjects that they have trouble in.
Professional children's school: There are two kinds of these schools which are completely different. One is a Professional Children's School where they teach the core subjects like English, math, and history and also focus heavily on teaching the arts including dance, acting, musical theater, and singing. These schools are amazing, but many of them have "no audition" policies, meaning that their students are prohibited from auditioning for professional projects during the school year… The second is a school for professional children. This type of school focuses on professional kids (actors, dancers, athletes) who miss a lot school due to the commitments.
Public school: This is the wildcard of choices. Some schools and teachers are wildly supportive, cheer on the kids and their successes, and provide make-up work and make-up dates for missed tests and other things without a problem. Other schools are extremely rigid and do not want kids missing any school or being pulled out early at all, and threaten parents with failing grades and expulsion. Many schools are in between these two extremes.
If your child has a consistent gig, Simon also suggests on-set tutoring as a viable option. "According to SAG-AFTRA, if a minor is guaranteed three or more consecutive days of employment, the production company is responsible for providing the young performer with a tutor," she explains. "All productions are required to provide a clean, well-lit, and quiet workspace for children. The producer shall provide schooling equipment and supplies. However, the minor's parent or guardian must, if permitted by the child's regular school, secure school assignments and books for use at the place of employment."
RELATED:
How can I keep my child safe?
It goes without saying that your child's safety is your utmost priority. For child actors, there are even more variables when it comes to safety which means a heightened vigilance is required on your part. Whether in regards to their acting coach, their time on set, or the jobs they're going out for, there are plenty of ways to ensure your child is protected and able to do their job without a worry in the world.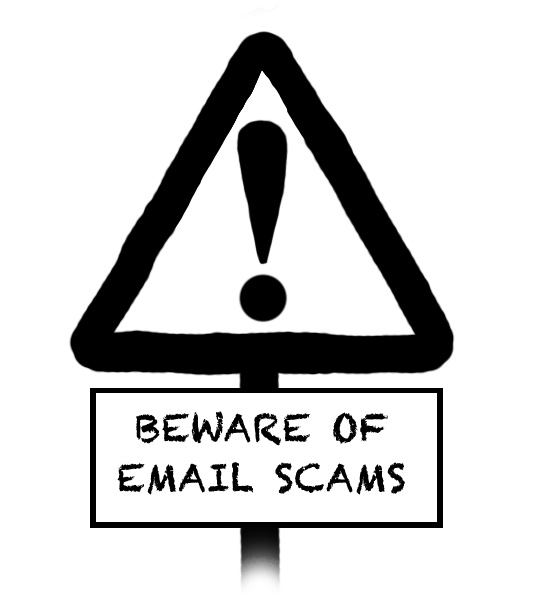 When it comes to choosing an acting class or individual coach for your youngster, there are notable red flags to look out for. Pearlman, an acting coach himself, advises parents to make sure any potential teacher hits these five marks:
The teacher encourages their natural physicality. Too often, I see kids who work with coaches who train them in the most dehumanizing fashion… Such "instruction" is unacceptable, and if you ever witness it, it is your duty to call the teacher out on it.
The teacher lets their imagination run free. The imagination of young kids and teens is still intact and largely unfettered. Many adult clients are trying to get back to that purer, more concentrated level of imagination that kids and teens have naturally.
The teacher makes use of the natural abilities of young actors. Kids who gravitate towards acting generally come with all these innate gifts and respond to the character and the craft as a whole with a high level of intuition. The teacher needs to have enough sense to notice and help these young actors hone these gifts.
The teacher makes the class fun. Let adult actors wallow in their own misery and whip themselves into the bread and water existence of "serious acting." If an acting coach can't figure out how to make a class fun for kids and teens, they need to start pursuing another career.
The teacher doesn't give kids the answers all the time. A really good teacher isn't going to spoon-feed kids everything they need to learn, but will guide kids to their own breakthroughs. It's beneficial for kids to struggle a little bit, within reason.
WATCH
Acting Scams: What are the Red Flags?
If your kid has booked an on-camera gig, ensuring their safety can become more hands-on, particularly for smaller children. Just consider the number of moving parts on any given set; that can be nerve-racking for your actor and for you. Fortunately, there are ways to put your mind at ease, so you only have to worry about your child nailing their scenes. Simon breaks down five precautions to take when on set with your kid:
Know the on-set rules: On union sets, there will always be a SAG-AFTRA representative whose job it is to ensure your child's safety and well-being. These reps are there to make sure your child is getting adequate meal and rest periods, learning in a safe teacher/student environment has an appropriate dressing room area, and isn't working overtime. Most importantly, per SAG-AFTRA rules, you as the parent have the right to be in sight of your child at all times. A union SAG-AFTRA production will provide monitors to aid you in keeping tabs on your son or daughter. Should you choose to send your child to set with someone other than yourself, you must send along a permission letter authorizing that adult to supervise and look after your child on set. On non-union sets, you're unfortunately not protected by the same rules and regulations, so you must always use your best judgment. If filming in a dark alley or private residence feels weird to you, listen to that feeling; if something seems "off," it probably is. Know your child's limits and don't be afraid to speak up! Also, on non-union sets, expect that your child will work longer hours for less pay.
Use a stage name for privacy: Stage names are more than just catchy marketing tools: They also serve to allow your child to keep his real name, and personal life private and separate from his public persona. Consider creating a stage name with and for your child.
Keep an eye on your child: Though you're not able to stand right next to your child for her entire day on set, you can still keep track of her and watch out for her safety. Again, on union sets, you have the right to be in sight of your child at all times. You can always watch the on-set monitors, and you can make sure your child is never alone in a room with an adult.
Check for Child Performer Services Permits: First of all, let's set the intention that your child will be surrounded by top-notch, supportive, and respectful professionals throughout her career. But let's also be proactive. If there is someone working with your child who isn't already licensed by the state, you have the right to ensure that he or she has a Child Performer Services Permit (CPS Permit) via the AB 1660 Bill.
In short, this bill requires anyone working with your child performer—agents, managers, coaches, publicists, photographers, camp counselors, etc.—has undergone a background checked to ensure that no registered sex offenders are working with children. To verify that someone holds a CPS permit, you can search this online database.
Listen: Children are very honest and good judges of character (often better than adults!). If they don't trust someone, they'll feel it right away. The single most important thing you can do to protect your child is to keep the lines of communication open.
RELATED:
What are the financial ramifications of raising a child actor?
You've been thinking it (perhaps you've been avoiding it), but it's time to face the music: how much does it actually cost to support your child's acting career? Paying to work seems oxymoronic, right? Well, ideally, your child will eventually book gigs that will replenish these depleted funds, but there is no way to work around the upfront and ongoing costs of getting into and staying in this business. We once again turn to our trusted Simon for the hard breakdown of the financial burdens—and you should be warned, she does not sugarcoat it.
Training: For professional child actors, the combination of private coaching, group classes, and workshop intensives average between $4,000 and $8,000 per year. I find for any child actor with professional aspirations that group classes are a must. As a child begins to frequent auditions, a private coach is imperative, as they give individualized attention to strengthen your child's abilities and can focus on specific audition material. If your child sings, most vocal lessons come at a hefty price tag. An average cost that my clients spend on vocal lessons is about $5,000 per year. These children are vocally gifted and require professional training to maintain their voice, especially at a time when voices change as children get older. Most child actors have dance on their résumés, as it is a valuable skill even if they are not involved in musical theater. By the time you buy shoes, clothes, and recital costumes, dance lessons can exceed $3,000 per year.
Business fees: If your child is in the union, apart from the $3,000 initiation fee, the average dues for SAG-AFTRA and AEA are about $150 each. They also take a percentage of total yearly earnings, 1.575 percent and 2.25 percent, respectively. Agents take a 10 percent commission on all jobs booked through their services, and managers generally take 15 percent. And don't forget the accounting and legal fees you may incur which vary from state to state.
Portfolio: The cost for headshots averages about $375 per shoot, updated every six to 12 months as your child grows. Self-taping for remote auditions costs one family about $2,200 per year as they average four tapes per month, and four per week during pilot season. This may be excessive, and you can surely tape on your own without the help of a professional to bring the cost down. You can also take your child's headshot with your digital camera, but there is usually a noted difference working with professionals in this competitive business—and it is this difference that may get them noticed.
Transportation and living expenses: One of my out-of-town clients spent approximately $3,500 per month on a one-bedroom apartment in midtown Manhattan while her child was in a Broadway show. Another chose to commute to the city at a price of $10,000 after the cost of parking, E-ZPass fees, tickets/towing, gas, and car maintenance. Transportation and living expenses can be the biggest drain on a family with a child actor.
Childcare: Many of you have other children besides the aspiring or working child actor. How do you parent them successfully while tending to your young performer? Babysitting costs average $10 per hour to a full-time nanny's salary. Unless you have a supportive extended family, this is not an area to cut corners, as you want to support all of your children equally.
Schooling: If your child auditions regularly and works often, public school may not be the best option. They are not known for their support in excessive absences and it can be difficult to keep up with coursework. If you need alternative education for your child, fees can range from $4000 per year for online home-schooling to $35,000 per year for private school.
The bottom line: On average, parents are spending anywhere from $25,000–$36,000 per year to keep their children competitive in the business. Is it necessary? Yes and no. There are many successful children whose parents spend considerable sums for training and exposure within the industry. Is it the only way to break into the industry? Not necessarily. I have clients on all ends of the financial spectrum. True talent and luck have furthered the careers of countless children.
How long does a child actor's career last?
When all is said and done, there isn't a ton you can do to predict the longevity of your child's career. They may book jobs consistently pre-middle school and then grow weary of the business by the time they reach their preteen years. Similarly, one fortuitous encounter or job could send them on a path to stardom for years to come and they'll never look back. Show business is capricious by nature, and is even more so for young actors who are boxed into a new acting bracket every other year. Every actor's journey from infancy to adolescence to the teen years will be different, but Simon has an outline as to what you can vaguely expect during each phase of your offspring's career:
Toddlers & Tiaras: Your baby is adorable, of course. You get stopped on the street asking if you have ever considered putting them in the business. If your little one is personable, separates easily from you, and you are willing to do the schlepping, go for it. As an infant, they won't remember the rejection. You don't have to spend money on classes or professional photos; snapshots work fine at this age as they are growing and changing daily.
Early Readers: Children ages 5 to 7 are just grasping the concept of reading, so encourage reading out loud to further this skill for your young actors—but make sure they're exploring their imagination and having fun. An improv class or game-inspired acting class is the way to go at this age, while being careful of overcoaching. If your child likes to sing, encourage them. However, most vocal coaches will not start training until the vocal chords start to develop at around age 8.
Primetime Players: Agents and managers love when I recommend an actor ages 8 to 11. His voice is unchanged, he's disciplined enough for long work hours, he's reading, he's not old enough to have developed acne, and he's still the height of a child. There are a plethora of roles for kids this age in all mediums and agents are hungry to represent them, especially if they are not only cute but can act!
The Awkward Teen Years: Braces, acne, budding breasts—your little girl is no longer a child. She is now a young woman and in the throes of adolescence. She may start doubting herself as she is separating from mom and dad lacking the confidence she once had. Now is a great time to take classes and master skills beyond her natural ability. Roles are no longer available in theater; she's too tall to play a kid but not old enough to handle the maturity and skill some roles require. There is still plenty of work in commercials and TV and film. Get experience working in student films and start to build a demo reel.
Not Quite an Adult: At 16 or 17, your young man is now driving. He doesn't need mom to take him to auditions anymore, but he still needs a tutor and there are working restrictions on set. There are plenty of 18-year-olds who can play younger, and it won't cost the production company money for tutoring. If your teen wants to further his acting career this a great time to study and prepare for college theater auditions, as getting into a good program is more competitive than ever.
WATCH
Should Your Child Actor Get Braces?