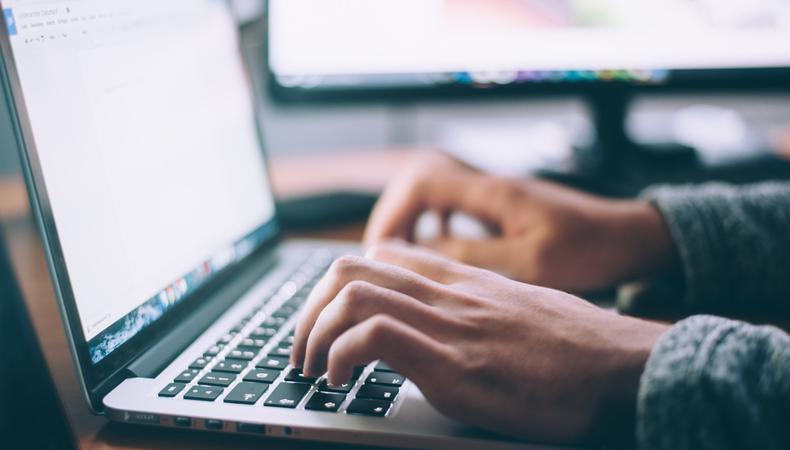 Every actor's dream is to nail an audition and book the role of a lifetime. But getting the audition is just one part of the process. To book those auditions in the first place you need to be able to successfully market yourself and handle the business side of acting. During a YouTube Live for Backstage's new digital on-camera programming The Slate, casting director Melanie Forchetti offered tips on how actors can maximize their time during qurantine and continue to work on marketing themselves!
Figure out your type.
"You as an actor are your own business and as a business, you need a marketing plan. What is the product that you're selling? It's you. So once you kind of step back and realize that 'Wow I am what I'm selling' and step away from it personally, then we can start to really figure out how to do that best. I like to ask actors the golden question, 'What is your type?' This is a really crucial question in your career and the answer can change over time as you go on but it's really important to know how you are seen by the world because that is how we perceive you as casting directors and those are the roles that you should be going after...
What do you do if you don't know your type? If you have a résumé of work that you've been doing, if you can look at the roles listed, you can start to see some commonality and if you do, that's awesome because then you can start figuring out the pattern of how we see you and what we cast you as. For instance, maybe you get a lot of doctor roles, maybe you get a lot of mom roles, and that's amazing. It's such great information for you to have because then you can start marketing yourself as that type. Now, I know you're probably super talented and you can do any character we throw at you but, on the practical side of things, you need to know how the world sees you because that's going to be your go-to position. That's your default and when you walk him into a room, that's how we see you."
Your headshot is the key.
"The biggest piece of marketing collateral is your headshot. You need a really super great headshot. Put a line in your budget for your marketing budget. That is something you really need to save for if you don't have one, and if you have one and it's working for you, super. But if you don't then, make sure you get one. You're going to want to know your type before you get your headshot because you don't want to spend all this money on headshots before you even know what you're selling. So make sure that when you get your headshots done that it speaks to whatever type that is."
Invest in online databases and have your profile speak to your type.
"Another line item in your budget should be all of these online sources like Backstage, which is awesome. I've cast from Backstage, they are super. Every casting director uses different databases so do your research and know, and you're going to want to be able to put aside money for that so that you can be considered by wherever you're going. When you put together your online profile, like you've probably done for Backstage, again, you want it to speak to your type and when you submit to jobs, make sure that you don't submit for every job. I know you guys are eager and want to book work so a lot of folks will just submit, like a blanket submission, to every job that I post. Unfortunately, I think it's a waste of your time and energy and when we get all the submissions on our side, we have to wean out anybody that doesn't fit. So it ends up costing us time too. It's better to wait for your type."
Reread the breakdown before you audition.
"Know going into the auditions that I have already given you a stamp of approval and I think, or the client thinks, that you have something that you're bringing to the table that they're looking for. That's cool. That's awesome. Don't forget that. Make sure you go back and see what headshot you submitted and read the breakdown again. Do your research before walking in the door so you know again, what the role is. Refresh yourself on what we're looking for and you walk in as that person. A lot of people will bring a different résumé or they won't bring any résumé. They just kind of show up and they don't realize how they fit into the picture so it's a disservice to them. So certainly do your homework and see how we're connecting you to the project."
Looking for remote work? Backstage has got you covered! Click here for auditions you can do from home!