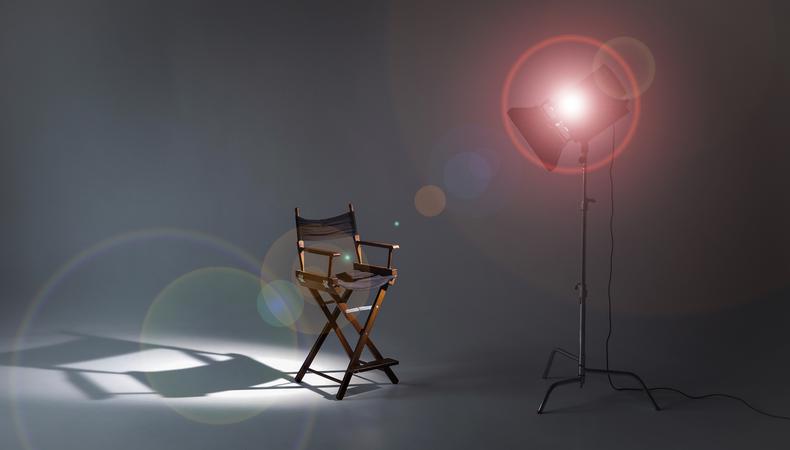 Casting directors spend most of their days thinking about actors—searching for them, meeting with them, watching their auditions, and ultimately helping them book jobs. As a result, they have a lot of advice for actors and answers to their most pressing questions. Backstage took some of those most-asked questions to CDs covering film, TV, and theater across the country to get their candid answers. Here's what they had to say.
"I can always tell when an actor comes in and only does surface-level work. Being prepared gives you the confidence to really nail your audition."
Yes, they will still cast you without representation.
Actors might think CDs are just trying to be encouraging when they say they can be cast without an agent or manager, but the consensus is that many of them aren't looking at representation status. "I especially think smaller offices and independent casting directors who are sifting through submissions and open calls themselves are more in tune with unrepresented actors," assures one CD. Another says their craft demands that they are always searching for new actors; however, if you don't have representation, "You are your own agent! This entails reading all of the casting breakdowns, selecting which auditions you are going to attend, selecting castings you are appropriate for to send electronic self-submissions, and making an audition schedule for yourself. Auditioning is a full-time job. If you do not have representation, it is your job to negotiate your contract and your salary! And you should always try to negotiate."
There are things CDs want you to know for an audition other than your lines.
First, know who you're auditioning for, not just the script and creative team of the project. "Research the team! Knowing the names of who is involved is so easy and goes a long way," one CD says. And a mental checklist can go a long way, too. "It seems so simple, but just double-checking that you have your sides and a hard copy of your headshot and résumé—it can help set a good tone for the rest of your audition. I really shouldn't be stapling and trimming your headshot and résumé for you."
You should always "make sure you are completely familiar with the material and you have dressed appropriately for the character that you are auditioning for," another CD says. "Conduct yourself with complete professionalism. Never waste our time." Preparation also means character work. "I can always tell when an actor comes in and only does surface-level work. Being prepared gives you the confidence to really nail your audition," says a theater CD. And, finally, "No excuses."
Beware doing things that will get on a CD's nerves—and get you passed over.
While CDs are typically patient and willing to give actors the benefit of the doubt, there are things that will turn a CD off that you should avoid. "Being unkind to interns, monitors, and assistants is a huge red flag for me," one CD explains. "That kind of disrespect for someone who you don't think has influence in you booking a job is not only incorrect, but is so telling of your character and personal values." Along those lines, be willing to accept direction, and don't bring a bad attitude or indifference into the audition room—no matter what might be going on in your personal life. Oh, and remember: "Silence or turn off your phone! Phones have a funny way of going off exactly when we don't want them to."
It shouldn't be a surprise that unpreparedness will reflect poorly on an actor. "It shows that you do not care about the project. An audition is a job interview, and you need to come prepared. Also, if you are submitting an audition video, the video should be perfect. You have the opportunity to film your audition an infinite number of times; make it perfect. This is your opportunity to show us how excited you are to have this potential job."
READ: This Is How Casting Directors Use
Social Media to Find Actors
Sure, actors can try to connect with a CD in the room, but don't force it.
Be mindful of your CDs' time—and, right now, their employment status. "[Connecting] needs to be organic. We're all humans, and many of us are not working right now. To ask somebody who is out of work how they can help you get work is, well, just not the best." Many say they actually read cold emails, especially right now, when many have more time on their hands and are using it to discover actors. "I will take general submission emails seriously if they are specifically tailored to me and my projects. Template emails I can tell have been sent to dozens of casting directors are not so helpful," one says. "Meet casting directors by taking workshops offered by actor resource groups such as Backstage. Invite casting directors to quality showcases. Network with actor colleagues about their own methods of meeting and connecting to casting directors," another suggests.
When it comes to social media, feel free to use it as a tool to connect, but only if it's an account for the CD's business. More than one CD said they will not respond and do not want to be contacted about work on their personal accounts. Most importantly, "Just be sure not to be too aggressive as to make a nuisance of yourself," because that's going to get you the opposite of the results you want.
You win CDs over with more than just the quality of your audition.
CDs have a long list of qualities that actors can keep in mind the next time they put themselves on tape or sign on to Zoom for a virtual audition. Confidence, successfully executing a clear idea in an audition, resourcefulness, and kindness all make the list. Preparation is huge as well: "I always want to cast actors who really know their material, because it shows that they care about the job, and I know that they will be able to learn anything that is thrown their way during rehearsal," one CD says. Also key are a positive attitude, confidence, and "growth within the audition process and a willingness to take risks."
"An audition is a job interview, and you need to come prepared…. This is your opportunity to show us how excited you are to have this potential job."
Another CD adds "transformation after an adjustment, a sense of humor, and self-awareness" as elements that make an actor stand out to them. Another says they appreciate "when an actor surprises me with [their] take on the material in a way that makes perfect sense for them in that character, but [is] something I haven't seen done before." Remember, this is a working relationship, and it's likely you'll meet these CDs again, even if you don't ultimately get the role. Book the room! "We want to work with people who are fun, kind, and want to be better. One of the many jobs of a casting director is to help you be the best you can be for the creative team. So when an actor takes my advice with an openness and is a pleasure to be around, it always leaves a lasting impact with me."
Be mindful that when acting opportunities are few and far between (like during COVID-19), so are casting jobs.
Again, keep in mind during this time that most CDs, especially those who work in theater, don't have much work while productions are shut down. "Theater projects have been postponed or canceled. Some smaller film or commercial projects are happening, but they've slowed down," says a New York City–based CD. Others have worked on virtual events and fundraisers, but some have seen their work dry up completely. On the other hand, many are making the adjustment to remote work. "I've been working from home, holding remote casting sessions over Zoom when necessary, and casting mostly via self-tape," says one. "There will be no in-person auditions until there's a vaccine." They add that some limitations created by the quarantine are not as obvious. "A bit more intangibly, there's been the loss of in-person networking, shoulder rubbing, and wisdom-imparting."
This story originally appeared in the Dec. 17 issue of Backstage Magazine. Subscribe here.
Looking for remote work? Backstage has got you covered! Click here for auditions you can do from home!