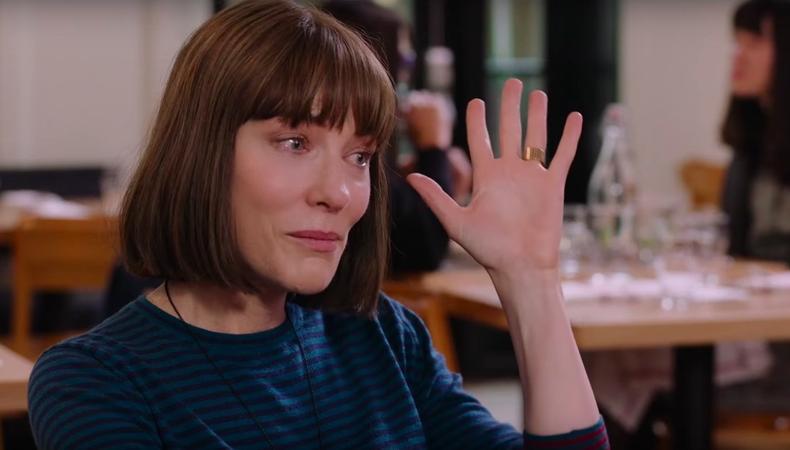 "It's time for me to stop."
Those are the devastating words that recently crossed Cate Blanchett's lips in regards to her acting career. However, before you start hoarding DVD copies of "Carol," you can relax a bit because the two-time Oscar winner has made similar threats before.
"I'm sure audiences around the world, when they see this film, will say, 'Oh, yes. It's definitely time for her to stop,' " Blanchett tells Vulture at the premiere of her new film "Where'd Ya Go, Bernadette?" She clarifies, thankfully, that the impulse to throw in the towel is common for her upon every project she wraps.
READ: How Nicole Kidman Got Over Shyness While Acting
What keeps her going—even in the face of unending doubt—is the prospect of working and learning from new collaborators, she explains.
"It's because really interesting people like Richard Linklater and Maria Semple say, 'Do you want to work with me?' " she muses. "And I say, 'Of course I want to talk to you! To me, the role is secondary. It's about who you're in conversation with—and who wouldn't want to be in conversation with these people?"
It's a good lesson for every actor (even if they haven't yet racked up seven Oscar nominations): The projects you do and the characters you play are one thing, but if you don't have fierce collaborators pushing you to go deeper, you really can only go so far.