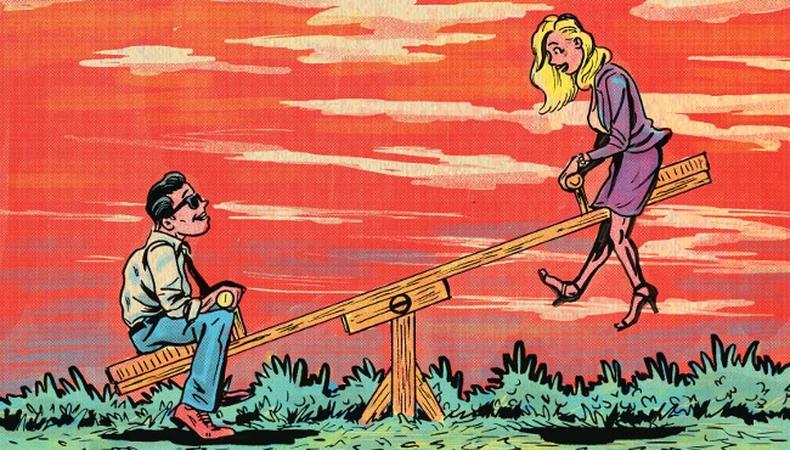 Over the years, I've dedicated a lot of ink to my feelings about the way actors behave. I like to think the advice has served you well. But this week, I want to change direction by focusing on my counterparts in the casting community.
Agents are sellers and casting directors are buyers. Understanding that concept is a fundamental necessity if someone like me wants to succeed. I can't just snap at a casting director when I'm upset, because that's career suicide. But there are times when it's all I can do to keep my anger in check.
I know for a fact that a lot of casting people read this column, so this one is for them. What follows is humble advice from a guy who wants his clients to succeed. And we could all use a little feedback, right?
As a casting director, you should want actors to be at their best when they come in to read. After all, if one of them nails the part, your job is done and you can move on to the next role. But yet, a few of you get in the way of my clients delivering the goods.
For example, if you email me an audition Monday night at 11 when I'm already in bed dreaming about Emma Stone, there's no way I can get that information to my client before Tuesday morning. And if that audition is scheduled for Tuesday at noon, then it becomes an impossibility for the actor to come in truly prepared.
I've spoken to my casting friends about this and they claim the day gets away from them for a variety of reasons and there's just no way around it. I can appreciate that, but I also call bullshit. You know why? Because 90 percent of the casting directors I cover never do this, and they're no less busy than the 10 percent who do.
Another problem is when casting directors are a little too honest during an audition. Like just the other day, one of my clients went in to read for a role on a new show that shoots up in Vancouver, British Columbia. When he walked in, the casting director said, "I just found out there's a good chance this part will be cast in Canada, but let's put you on tape anyway." And she said this before the audition. So, naturally, he was a little thrown and did not do his best.
READ: 14 Casting Directors on How to Impress in the Audition Room
In this kind of situation, here's my advice as an agent: Actors don't need to know this sort of thing, and there's nothing to be gained by telling them. Hell, even I know it's OK to fib when your wife wants to know if her new dress is unflattering.
One more thing: We work in the entertainment industry. We're not digging trenches in Serbia. So there's no need to walk around with a chip on your shoulder, treating agents like demons from hell sent to make your life miserable. We're just a group of well-dressed people trying to make a living by creating opportunities for our clients.
The truth is we need each other.
Now, please set up every client I submitted because they're the greatest actors in the world and every single one of them is perfect for the part!
Have a question for Secret Agent Man? Ask him on the Backstage Community forums!