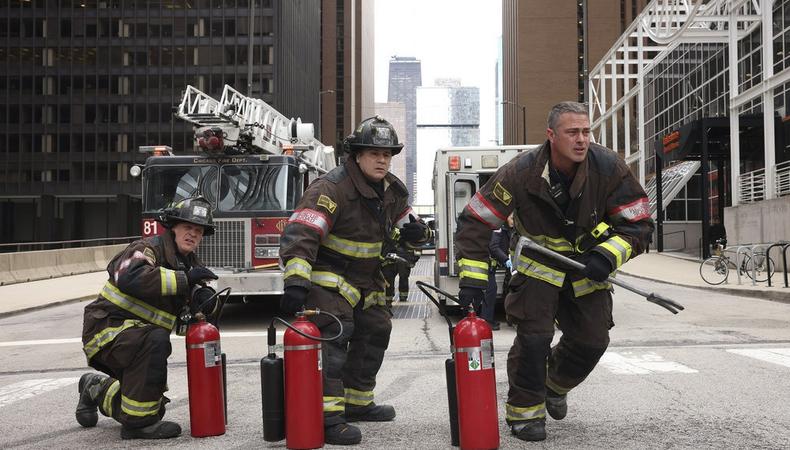 NBC's "Chicago" franchise encapsulates shows such as "Chicago Fire," "Chicago P.D.," and "Chicago Med." These series are great for those who love drama TV. So, while fans get ready for new seasons of their favorite shows, whether it's "Chicago Fire" or "Chicago Med", we decided to round up some similar gigs aspiring actors can join. Take a look at these projects looking for talent to find your next role.
Untitled Insurgent Pictures Feature
Insurgent Pictures is casting a new feature film following a former police officer who leaves his mental institution searching for his oldest friend who has gone missing. This project is looking for talent of any gender, race, or ethnicity aged 18 and older, with improv skills. Filming starts this spring and summer in New York City. A stipend will be provided.
Want this gig? Apply here.
"The Greatest"
Casting is underway for a new feature film titled "The Greatest." Production is looking for male talent, aged 55 and older, to play a featured role as a police officer. Filming is slated for May 22 in Patchogue, New York. This gig is unpaid.
Want this gig? Apply here.
"Officer Friendly"
The short film "Officer Friendly" is currently casting. Production wants Black/African American/Latino male talent, aged 30–45, Black/African American female talent, aged 45–65, and Black/African American male talent, aged 18–30, for several roles. Filming this July in Washington DC pays a $100–$500 flat rate.
Want this gig? Apply here.
Thriller Web series, Police Officer
A thriller web series is looking for talent to play a police officer. The project wants British male talent, aged 26–65. Talent can record in the studio or at home with the right equipment and will be paid a TBD flat-rate stipend.
Want this gig? Apply here.
Looking for remote work? Backstage has got you covered! Click here for auditions you can do from home!