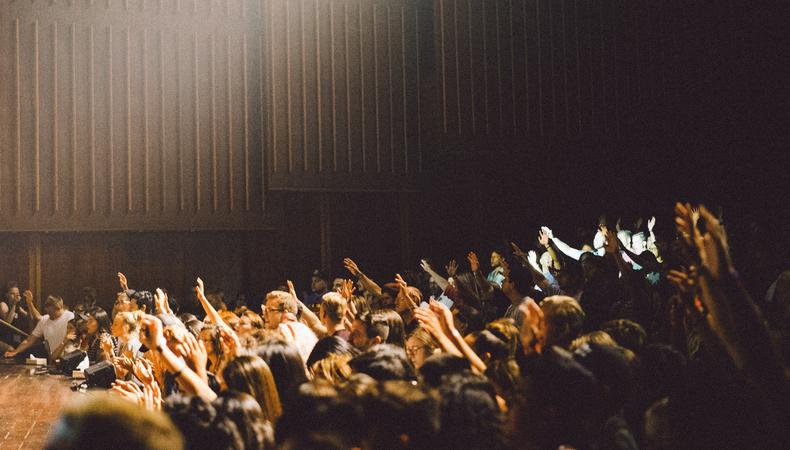 There are a lot of stumbling blocks for young actors, and one of the most important is the choice of whether to hit pause on acting to attend college. If a child actor found success at Disney or Nickelodeon, should he or she stay on that professional track or take a break and master the craft?
"I guess the question is, 'Will being a trained actor, an educated actor, an informed artist ever hurt you?' And I think that the answer is no," Grant Kretchik says. The associate director of Pace University's School of Performing Arts and head of its BFA acting program goes on to say that a proper education or training may not have a short-term payoff, but look down the line and the benefits are clear.
"Being an adult actor having a grown-up career and starting to play with some of the big boys who are trained, what kind of insecurities come along the way when you're operating on intuition and instinct versus a skill set, a developed craft, and a set of skills and knowledge?" he poses. "I really, truly believe that anything worth doing is worth knowing about. It's not enough to just be talented."
Do you actually have what it takes to study acting in college?
That said, according to Diane Christiansen (one of Los Angeles' top-rated acting coaches for kids and teens), the answer is a little murkier. It's been her experience in her 24-year teaching career that these matters must be considered on a case-by-case basis.
"[There's not] one answer for everyone," she says. "My feeling is that if someone's compelled or driven or encouraged by their parents to take college courses, then they have to decide that as a family or as an individual."
Sometimes it makes sense to put college on the back burner while nurturing a budding career. As coach to 19-year-old Academy Award nominee Hailee Steinfeld, for instance, Christiansen saw the actor-turned-pop star grapple with this exact decision. Steinfeld ultimately put college on hold (and just announced in April that she's touring with Meghan Trainor). Christiansen's student Miranda May, star of Disney Channel's "Bunk'd," also decided to put college on her waitlist. Then, of course, there are the Natalie Portmans and Emma Watsons who pump the brakes on their careers in favor of an Ivy League education.
Ask these questions when picking an acting college.
Further, there are singular situations at Pace and other city-bound schools that allow student-actors to get the best of both worlds and "pause their training" to work on professional endeavors of a certain caliber. While these situations are rare and "have to be weighed carefully," Kretchik cites one of his BFA musical theater students, Kerstin Anderson, who's currently starring as Maria in director Jack O'Brien's touring production of "The Sound of Music."
"I don't think anybody should tell her that she shouldn't take advantage of this opportunity," he says. "It's not like she's going off to the seventh nonunion tour of 'Seven Brides for Seven Brothers.' "
No matter an actor's personal circumstances, opportunities, or preferences, one thing that's clear across the board is the importance of continued training and education. If college isn't in the cards right at 18, child actors should stay engaged and keep learning by way of online or in-person acting courses. "Classes are like the gym for actors: An actor has to work out, just like every other art form or physical activity, to stay in shape," Christiansen says. "There needs to be that constant exploration and conversation."