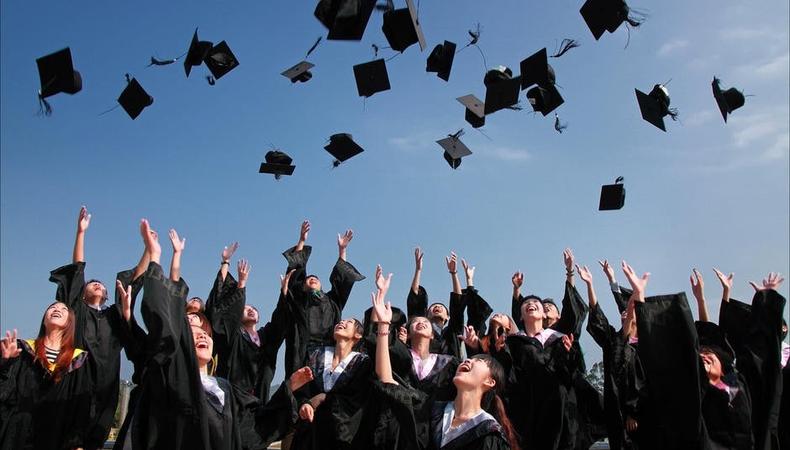 We're turning out attention to the top Master of Fine Arts programs for actors—also known as graduate programs for acting. However, before you can move on to post-collegiate studies, well, you need to get through that whole "collegiate" part first, which is why we reached out to six industry and Backstage Experts for advice on the questions prospective students should ask themselves when considering an acting college.
How do I begin to narrow it down?
"First and foremost: Write down your list of must-haves. These are the things you need from your college experience. Separate them into two categories: university (academic) and program (training). List three must-haves under each category and be specific. Don't write something vague, such as 'I want a good program.' What does 'good' mean? What does that look like for you? Conservatory or liberal arts? BFA or B.A.?
"Do your goals require opportunities to hone your acting and musical theater skills? Do you want to double major? Do you need substantial scholarships and financial aid? The objective is to help find the college that is going to give you what you want, and not worry about being what you think they want. College is four years of your life and a lot of money. You want to be sure that you are investing your time and dollars in an establishment that is going to cater to your needs." —Mary Anna Dennard, author, founder of College Audition Coach, and Backstage Expert
When should I start looking?
"The applications are twice the work compared to other majors and it is best to submit them months before average applications are due. Moving up your timeline allows you to do your best work on your academics, college applications, and auditions while participating in the extracurricular activities that help you grow as an actor and person—and that's what colleges look for. Starting early also improves scholarship opportunities, financial planning, academic planning, college choice, and audition preparedness." —Denise Simon, acting coach and Backstage Expert
How much consideration should I give to cost?
"The biggest mistake that applicants make is that they allow the cost of tuition to determine where they apply. Many schools—and most of the more recognizable ones—offer need-blind admission, which means that they admit applicants solely based on their academic credentials without considering the size of their bank accounts. Need-blind schools commit to making sure that college is affordable—through a mix of scholarships, work-study grants, and loans—for everyone admitted." —Harvey Young, professor of theater at Northwestern University
Is name recognition important?
"It can be very stressful if you let name brands define your college experience. 'I hear it's a really good school' is not necessarily going to result in a great experience for you as an undergrad. I tell students to really pay attention to places where you can thrive rather than just attend. That's where you make your mark. And it will make you more collaborative if you like the people you're going to school with—and that's tied to your level of success." —Victoria Bartley, master college admissions counselor at educational consulting company IvyWise
If I don't get in, does it mean I'm no good?
"The audition process can be revealing and a good opportunity not to quit, but to evaluate what you need to follow this path. You can love acting while finding other ways to keep it in your life. If you struggle to get into a program, explore other ways to satisfy your love for it. You can be an actor anywhere. Only you will know if you should continue. Do not let any of us take your dreams away. Fight for what you love and go towards it. Remember, if there is doubt in your mind, it's also really worth examining." —Grant Kretchik, associate director of Pace University's School of Performing Arts, heads of its BFA acting program, and Backstage Expert
Does this school feel OK?
"Certain teachers may have a world-renowned reputation, but if you can't receive from them what they are imparting, then what good is it? Visit the campus and get a sense of the energy. Do the professors and students respect one another? Do you get the sense that they are all in this together? Are the students open and welcoming? Do they seem to genuinely support each other? Theater can be competitive but it doesn't need to be cutthroat." —Kevin Kittle, head of BFA Acting and the director of performance ensemble at Mason Gross School of the Arts, Rutgers University, and New York City-based director