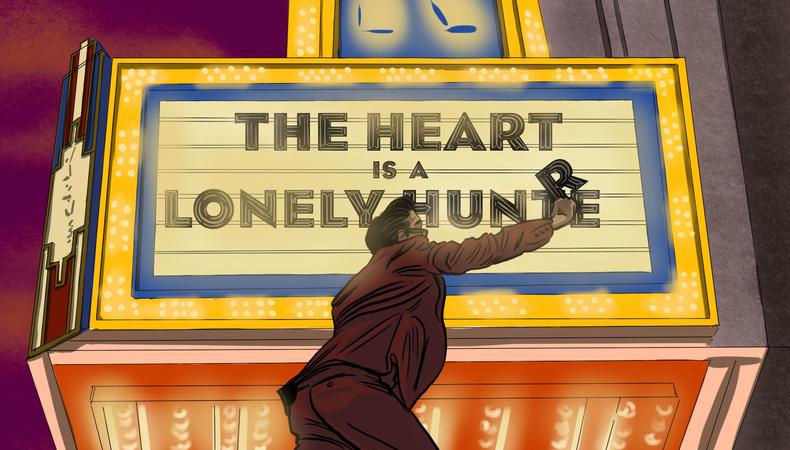 If you were to take a look at the films I've streamed on Netflix, you would see a lot of titles you don't recognize. Why? Because I love old movies. For me, nothing beats watching stars like Humphrey Bogart and Katharine Hepburn doing their thing.
I also enjoy seeing the lesser stars, actors who never reached the heights they were destined to achieve. Some of those careers are fascinating. As an agent, I've always dreamed about going back in time and helping them get on track. Sadly, that's not possible, but I can at least keep their memory alive. So, let's talk about one of my favorites: Sondra Locke.
During the 1970s and early '80s, Locke worked exclusively with her boyfriend, an actor and director named Clint Eastwood. Those movies were action vehicles where she played second banana to the famous male lead. Actually, in two of them, she played third banana to Eastwood and an orangutan named Clyde. Why did she settle for this when she could have done so much more? Because that's the way her boyfriend wanted it.
Building her career around one man was a massive mistake, because when Locke and Eastwood finally had a very public break-up, Locke's career came to a dead stop. It was game over. What's especially tragic about this is that she started off on a crazy high by catching the kind of break that doesn't exist anymore.
READ: Backstage Experts Answer: 24 Films Every Actor Should Watch
Eight years before she began her relationship with Dirty Harry, Locke appeared in her first movie, "The Heart Is a Lonely Hunter." In the 1968 adaptation of the Carson McCullers book, Locke played a Southern teenager who becomes friends with a deaf man. She was just 24 when she got the part. Before it, she had done a few commercials and some local theater. How did this small-town girl in Alabama land a major role in a big Hollywood picture with practically no experience? She entered a contest. Believe it or not, Locke was discovered during a nationwide talent search. Then, to top it all off, when the film was released, she received Oscar and Golden Globe nominations for her first big-screen appearance. How's that for an impressive start?
When you watch the film, Locke's acting lights up the screen. Her choices are clean and specific. You can see her promise in every shot. It's so damn tragic that her most recognized performance was her first. Fortunately, that talent didn't disappear completely after she got involved with Eastwood. She's actually quite good in those movies, rising above the material and creating depth that isn't on the page. Just take a look at her work in "The Gauntlet" and "Sudden Impact," and you'll see what I mean. (But please watch "The Heart Is a Lonely Hunter" first!)
I hate to sound like a fortune cookie, but the past holds many lessons. You should embrace that. It's the history of your profession. And who knows? Maybe one day, actors who are just starting out will be reading about you.
Locke passed away last year at the age of 74 from cardiac arrest related to her fight with breast and bone cancer. Her must-read autobiography, "The Good, the Bad, and the Very Ugly–A Hollywood Journey," was published in 1997.