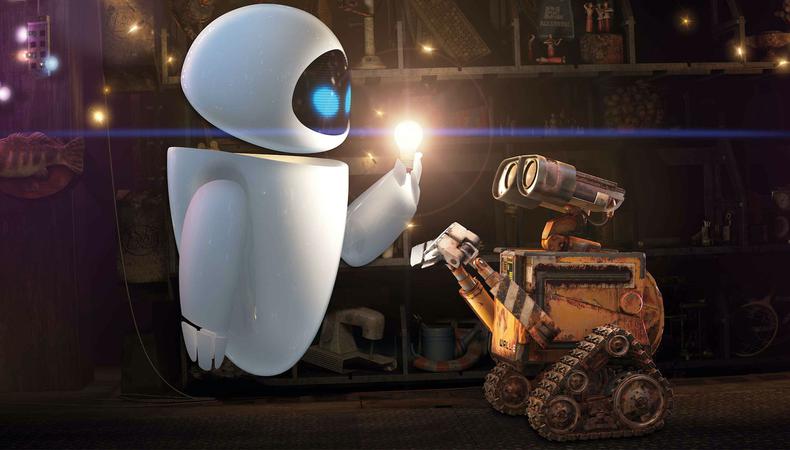 As an actor, you have the coolest homework of all: studying world-class films to learn from some of history's best performances. But where to begin? To help get you started, we surveyed 15 industry experts across film, television, and theater to get their take on the single most important movie for a working actor to see. Their answers ranged from time-honored classics like "The Godfather," to more recent releases like "Whiplash"—and even "WALL-E."
"Sophie's Choice" (1982)
The film has a haunting power that touches the deepest part of everything that is human. The brilliant acting captures such authentic truth that it makes the film an invaluable lesson in character and script analysis. Joanne had the opportunity to work with Peter MacNicol on "The Ponder Heart," and although she became great friends and is very familiar with him, she still marvels at his brilliant performance as Stingo in this remarkable film. His innocence, charm, and depth of feeling along with Meryl Streep's heartbreaking performance make it a film that is not to be missed. —Joanne Baron and D.W. Brown​, owners of the Baron Brown Studio
"Whiplash" (2014)
Every actor hands down should watch "Whiplash." First, because of the acting. Miles Teller's performance is as compelling, complex, and electrifying as J.K. Simmons', who won an Oscar for it. Secondly, because the themes the movie raises resonate with actors. How much do you have to suffer? How much do you have to sacrifice for your success? When is it too much? Do you have to be beaten down to produce great art? Do you need to find that teacher that will push your limits? Do you literally have to bleed for the pursuit of excellence? It's a movie that will make artists think about how to stay true to themselves in the pursuit of their artistic dream. —Michelle Danner​, owner of the Michelle Danner Acting Studio
"The Godfather" (1972)
Every actor should see "The Godfather," because it was shot in a time when there were no special effects, and it has a collection of many of the greatest actors of our time engaging in the performances of their lives. It is also a film that is beautifully shot and filled with tradition and culture, yet is simultaneously laced with immense danger and tension. While there is very little overt action and violence, the viewer is entranced and captivated with the realism of the story and sublime acting. It's a masterpiece. —David Patrick Green​, founder of Hack Hollywood
Every serious actor should see "The Godfather"—at least twice. The piece as a whole is a masterclass in great acting. —Joseph Pearlman​, L.A.-based acting coach, founder of Pearlman Acting Academy
"Iron Will" (1994) and "Patch Adams" (1998)
It's interesting, the question of what film should every actor see. There are many outstanding films in the history of cinema with many outstanding themes and performances. I recommend many different movies for different actors in my class, some in general, some specific to the actor. My suggestion for the movie that every actor must see is a tie between "Patch Adams" and "Iron Will."
"Iron Will" stars Kevin Spacey, and the story is about a young man who gives everything he has to achieve his dream. It's inspiring to anyone who has a dream—especially actors if they can understand the analogy. And then "Patch Adams" because one of the main themes is excessive happiness. Actors have one of the hardest jobs in the world. They get auditions, they don't get auditions. They get callbacks, they don't get the role. However, through it all, if you can love every minute of what you're doing, you will go much further toward their goals. Happiness goes a long way. —Ken Feinberg​, founder and CEO of Creative Studios of Atlanta
"The Hours" (2002)
Watch or re-watch "The Hours," a wonderful adaptation of Michael Cunningham's gorgeous novel directed by Stephen Daldry. Meryl Streep, Nicole Kidman, Julianne Moore, Toni Collette, Ed Harris, Allison Janney, Claire Danes, John C. Reilly, and many more stars expertly navigate three time periods, multiple acting styles, plot explosions both huge and tiny, personal, period, and contemporary dialogue, and a prism of emotional truth. Streep gives perhaps the best on-screen anxiety attack in cinematic history, a lesson in nuance, restraint, humor, terror, and humanity. ("The Hours" also looks like a million bucks and has a gorgeous, haunting score by Philip Glass.) —Clifton Guterman​, Atlanta-based expert
"The Grapes of Wrath" (1940)
As an acting coach, I recommend the 1940 masterpiece "The Grapes of Wrath." It was nominated for seven Academy Awards and won for best director (John Ford) and best actress (Jane Darwell in a brilliant performance as Ma Joad). It's difficult to praise this film too much. Every actor can learn from Henry Fonda's simple, nuanced voice and vivid internal life, creating a performance of uncanny clarity. We always know what he's thinking, whether he's speaking or silent. Darwell's Ma Joad is a powerful study in strength and love and is often moving beyond words. The rest of the cast is stellar, particularly John Carradine as Jim Casy, Charlie Grapewin as Grandpa, and John Qualen as Muley Bates. Its story is relevant in the plight of today's migrants and for disenfranchised people everywhere. —Philip Hernández​, NYC-based audition coach
"Captains Courageous" (1937)
I'd like to offer a film for every decade going back 100 years, but that's not what you asked, is it? So, I'm going to say "Captains Courageous" starring Spencer Tracy, Lionel Barrymore, and child star Freddie Bartholomew. Written by Rudyard Kipling, directed by Victor Fleming (who later went on to direct "Gone With the Wind" and "The Wizard of Oz"), where this story begins is miles from where it ends. It doesn't disappoint. It's completely unexpected. Tracy took home his first Academy Award as best actor for this film. He had a bad perm and an even worse Portuguese accent, and yet he was astounding in this role. This film also won Oscars for best picture, best editing, and best screenplay. And like all great art, it holds up even after 80 years. I challenge you to find it and discover this incredible film for yourself. Great stuff. —Kate McClanaghan​, L.A.-based casting director
"Who's Afraid of Virginia Woolf?" (1966)
I don't think you can be an actor without knowing this film intimately. I actually feel everyone in Hollywood could have packed up and gone home after this. I think we could have stopped making movies! It was done to perfection with this film. Edward Albee is a master at dialogue, and the casting of this film was phenomenal. Sandy Dennis is sublime, and Elizabeth Taylor proves why she was the queen of motion pictures. The studio didn't want to hire her for the film because they felt she was too young. She promised them she could deliver, and she did! Watching this movie is a requirement of Killian's Workshop. —Killian McHugh​, commercial casting director and founder of Killian's Workshop and Actor's Gym
"All About Eve" (1950)
It's the quintessential movie about acting and theater. It's smart, witty, sharp, funny, and heartbreaking. —JV Mercanti​, head of acting for the musical theater program at Pace University's School of the Arts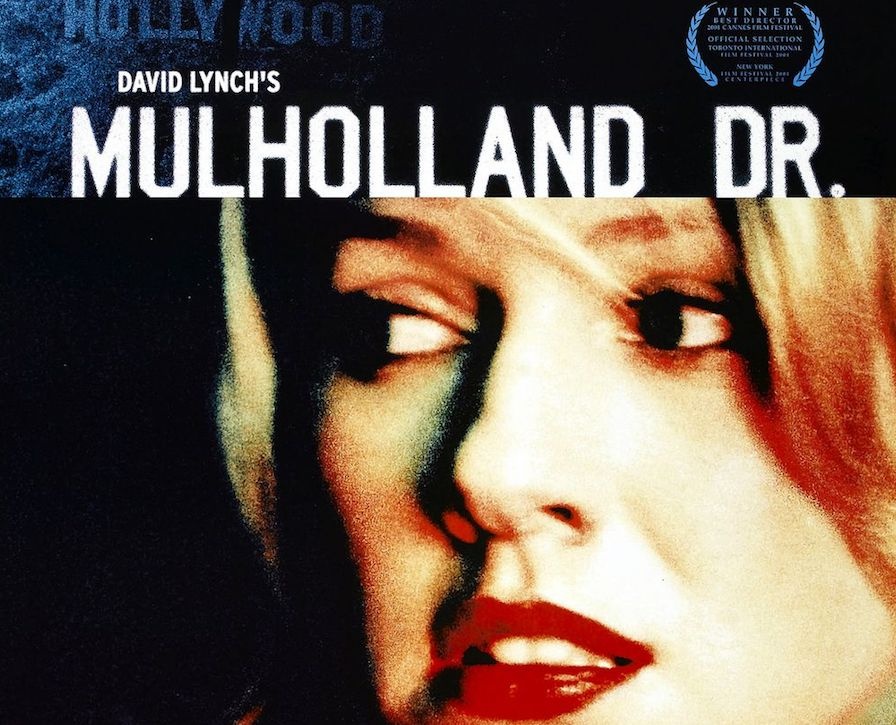 13 Famous Films About Acting
"WALL-E" (2008)
I left the theater in awe of how much I could feel from a movie about a little robot that says, like, two words the entire movie. One of the best examples of showing and not telling that I've ever seen. As actors, you have to remind yourselves that it's not about you. It's about the story. Everything we do should aim to serve the story. —Shaan Sharma​, L.A.-based session director
"The Apartment" (1960)
It's an acting lesson in both simplicity and how playing love in a scene is always so much more interesting than anger or playing the victim. Jack Lemmon's acting is effortless; he flows and he allows the script to do all the work. Shirley MacLaine could easily play the bimbo, but instead she chooses to play a woman who is desperately looking for love, which sucks you straight into her performance. You fall in love with her. —Douglas Taurel​, NYC-based actor-producer
"The Conversation" (1974)
Some people don't like action movies or thrillers, so telling them that the Gene Hackman film "The Conversation" is a must-watch would be a waste of time. Many others that love those genres would never ever watch a film from 1974, despite the fact that it's one of the best films they're ever likely to see. It's a matter of both taste and curiosity.
Filmmaking has changed a great deal over the years, but the one thing that hasn't changed is the true love of great filmmaking versus the lazy rush of popular culture schism. If you are of the latter persuasion, then watch something from Marvel and DC, but don't expect to hold much of a conversation with any of the truly great directors in the world, because their encyclopedic knowledge of film history and technique will vastly outstrip yours.
If, on the other hand, you are curious about phenomenal films by seminal directors, you will seek out your own "must-see" films by studying the many influential movements in filmmaking, as disparate as Italian Neo-Realism, French New Wave, Dogme 95, and New Hollywood. —Paul Barry​, L.A.-based acting teacher and founder of Acting 4 Camera
Watch anything and everything
I say the opposite of one: all. "Lawrence of Arabia," "Edward Scissorhands" "City Lights," "Gone with the Wind," "The Godfather," "Nosferatu," "Silence of the Lambs," "Citizen Kane," "Jaws," "Psycho," "Singin' in the Rain," "To Kill a Mockingbird," and everything else. Every actor should watch every movie they can, from silent films to the present. They should watch great movies as well as terrible ones. Especially watch great acting and directing icons. Watch and learn from everything that came before. —Cathryn Hartt​, founder of Hartt and Soul Studio