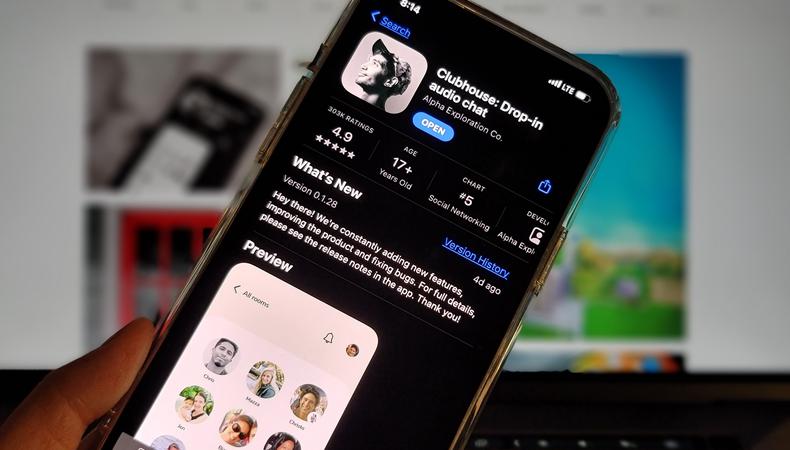 If you've been on social media lately you've probably heard of Clubhouse. It's an audio-only social media app where people discuss topics in "rooms." A room is a bit like tuning in to a live podcast or Zoom call (without the video). Clubhouse is only available as an iOS app (Android is coming soon) and it's invite-only so you'll need to know an existing user to use it.
Now that you know what it is, here are nine ways you can strategically use Clubhouse for your acting career.
1. Rock out your bio.
Clubhouse doesn't allow recording, so when a room ends the conversation disappears. But your bio lives on. Make sure it clearly tells us who you are, what you love, and what you stand for (just like your other social media bios, right?). There's no word limit on bios but the first 125 characters are the most important because that's what people in the room will see when they click over to your profile.
2. Add your Instagram and/or Twitter link.
The only clickable links in your Clubhouse bio go to Instagram and Twitter. As you're in a room people will be looking you up because Clubhouse lets them click over to your bio or social media while they continue to listen to the conversation. Make sure the social media accounts you link to look professional.
3. Expand your network.
Clubhouse was created for networking. Find rooms and clubs with the types of people you want to meet and collaborate with. You'll find directors, writers, filmmakers, and showrunners at the mic and you can share the stage with them, ask them your burning questions, and actually get a response.
4. Target the people you want to know.
Clubhouse is an amazing networking tool but it can also be a complete time suck if you're not specific about the people you want to know and the topics you want to learn about. Who do you want to know in the business? Make sure you follow them on Clubhouse. Once you do you can see when they're in a room you want to join or when they'll be hosting a room.
5. Raise your hand!
There are casting directors speaking in rooms telling you exactly what they love to see in auditions. Instead of attending rooms without speaking up, become an active participant and ask a question. Just hit the little hand at the bottom of the app to "raise your hand."
Pro tip: When you get added to the "stage" as a speaker, immediately mute your microphone. It's live when you're added and it may be a while before you get to ask your question.
6. Fix your sound.
Find a quiet place to tune in to the conversation and use headphones with a good microphone. Clubhouse is audio-only so an easy way to stand out is to have terrific sound.
7. Don't be afraid to host your own room.
Not sure what to create your room around? Here are some ideas:
-Create a panel with friends or colleagues about an industry subject you know about.
-Make a virtual comedy club for your standup or a virtual improv room for you and your friends.
-Read a show live!
-Have a web series or some other content? Host a talkback with cast and crew members.
8. It's better to give.
As with any networking, focus your efforts on social giving—not getting. Join every room with the intention of giving and the desire to connect with others, instead of wanting something in return or getting an audition from the casting director who's speaking.
9. Keep track of your time on the app.
Some rooms can last hours or even days! Since recording isn't allowed, there's a major FOMO factor on the app. Don't stress about that. There will always be another room or another chat, another day. To make sure you don't fall down the Clubhouse Rabbit Hole, check your screen time. On an iPhone go to Settings > See all activity > Clubhouse. You can set time limits for Clubhouse and for all your social media apps.
Now that you're an actor who knows how to use Clubhouse for your career—let's connect there!
Looking for remote work? Backstage has got you covered! Click here for auditions you can do from home!
The views expressed in this article are solely that of the individual(s) providing them,
and do not necessarily reflect the opinions of Backstage or its staff.