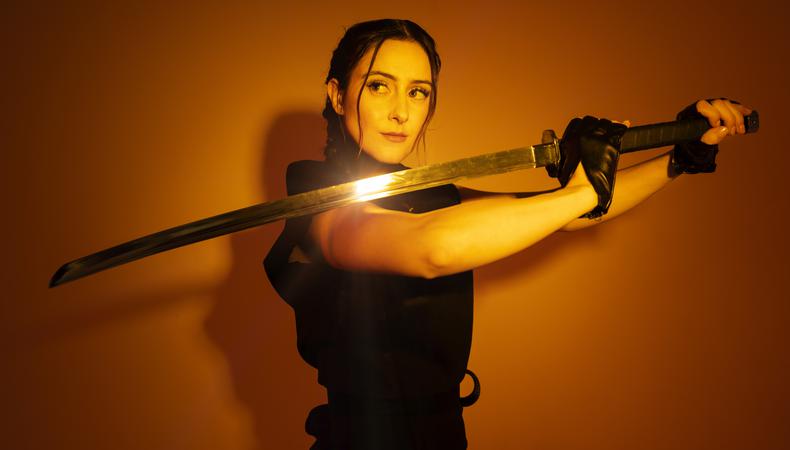 The following Career Dispatch essay was written by Julia Maggio, a stunt performer currently nominated in the Emmy Awards' inaugural Outstanding Stunt Performance category, for her work on Netflix's "Cobra Kai."
For the first year ever, the Emmys are recognizing stunt performers with their own category, and I am nominated for my stunt work on Netflix's "Cobra Kai." Most of the comments I get are, "You are so lucky!" Did I put my name in a raffle or did the roulette wheel hit my number? Some people believe that working in the film industry is the result of pure luck; that someone decided I was "it" and now I work in Hollywood.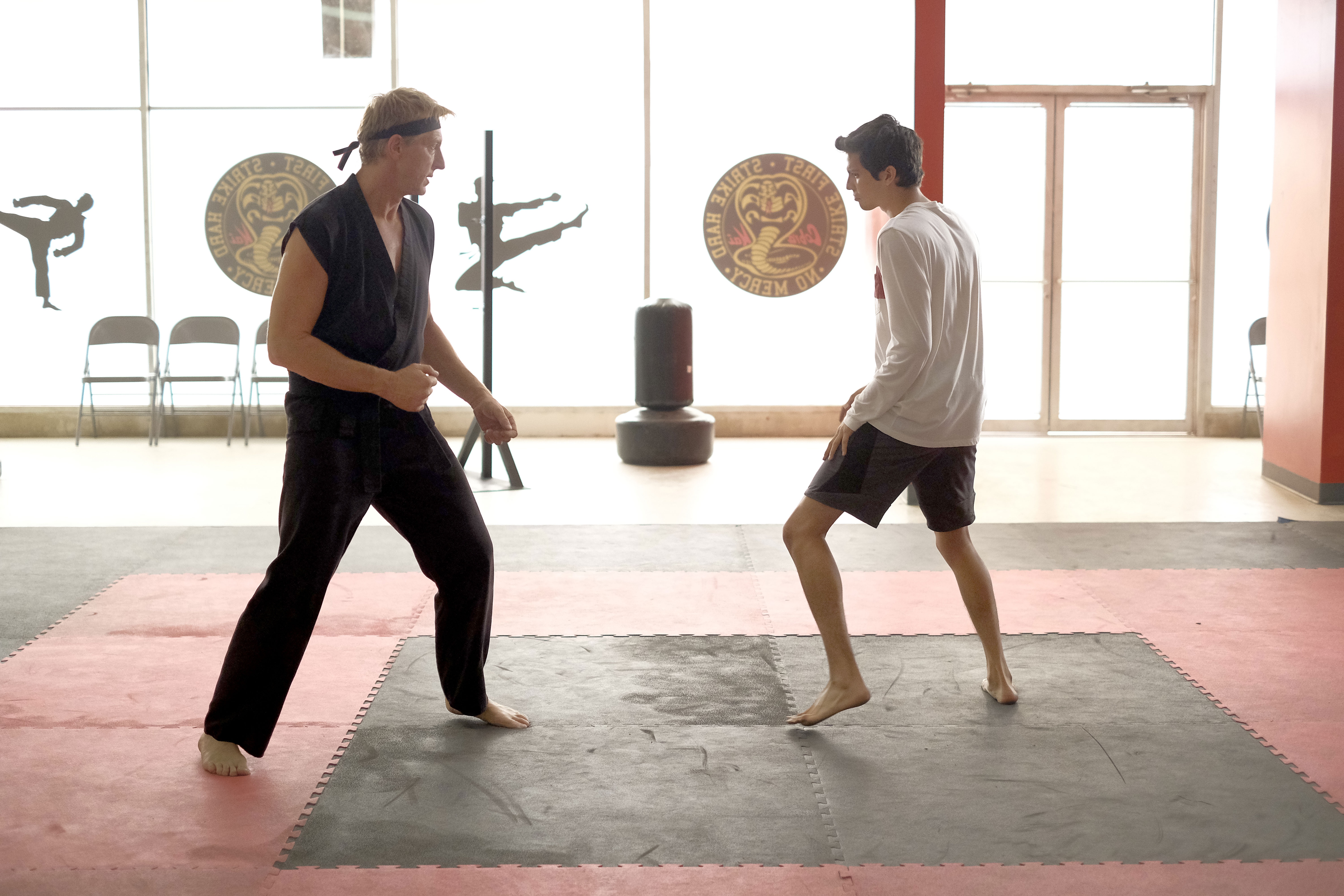 How To Get Cast on 'Cobra Kai'
What luck actually is, is when preparation meets opportunity. When the stunt doubling job for "Cobra Kai" came, there were many things that had to be considered.
First, they needed someone to look like Mary Mouser, who was cast in the role of Samantha LaRusso; 5'3", similar body shape, but that's a lot of women out there. Next was skills: big fight scenes, martial arts experience, can hit the ground, but also flip. Now the pool of capable candidates gets smaller. On top of that, it couldn't be a brand new performer, but rather someone with a little more experience, who could quickly adapt to new choreography on the fly, and be able to train actors; someone who understood camera angles, how to sell punches and kicks correctly, and help other actors in huge fight scenes, and who was an all-around team player. All of that turned the pool of candidates into a puddle.
My name is Julia Maggio, I am 5'3", my background is in cheerleading, gymnastics, and Jeet Kune Do martial arts. I was four years into my stunt career when I was considered for "Cobra Kai." I was a great match for the job, but is that just luck? That I happened to be the right look, size, abilities, experience, and location? No.
In reality, I had been preparing for a job like this my whole life. In school I had a competition every weekend, which taught me how to perform on the spot, the second they said "Go!" Kind of like now when I hear, "Three, two, one, action!" I missed out on some friendships when I wouldn't go out on a Saturday night because I'd have to be up early for my Sunday morning training sessions at the dojo. I have missed countless weddings and events to work on the next movie or television show. But now, my résumé is finally full of professional credits that are eye-catching enough for the next stunt coordinator to hire me.
READ: How to Become a Stunt Performer
So when the "Cobra Kai" opportunity came up, I was prepared. But I also had a reel of all my work and a decent résumé. My preparation was finally able to meet an opportunity.
With all this said, here is my advice to anyone new in the industry—doesn't matter if you are an aspiring stunt performer, actor, editor, cinematographer, it's all the same: Create your own luck! You have to prepare yourself for when the opportunity comes. No one is going to pick you out of a crowd, you have to rise above it and show your worth.
I am now at a place in my career that I sometimes get to recommend new performers for a job. I will ask to see their résumé or reel, and I will get a message back saying they haven't created them yet. And then they don't get the job. But the new person who hands in a résumé with just the places they have trained, things they have learned, and some footage of martial arts forms they did in their backyard, they will have a shot at the job! It doesn't matter how new you are, I just want to see how you move, and the proof that you want this as much as I did when I first started.
The same can be said for actors or any other film department, really: Make a résumé of all the classes you've done and where you have studied. Make a reel of monologues or remake scenes from real shows, movies, and plays that inspire you. We all started somewhere. Show proof you are constantly working on your craft.
Take it from this stunt woman: It is possible to go out there and take action!
Looking for remote work? Backstage has got you covered! Click here for auditions you can do from home!