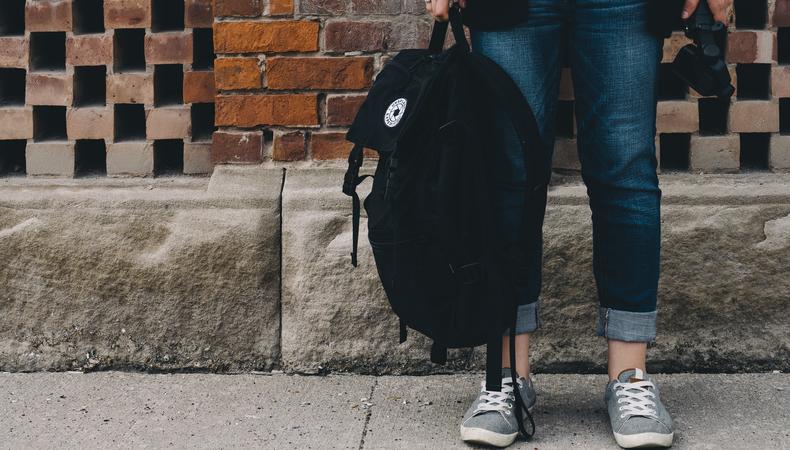 Over the past few weeks, we've talked about the steps any high school student should take before applying to a drama or musical theater college program, and how to prep for auditions once you've applied. Now, it's time to talk about the dos and don'ts.
In this installment, we'll discuss some simple and general rules of conduct and etiquette. Some of this was said in the previous articles but it bears repeating and remembering.
DO
1. Be polite to everyone. This includes the people checking you in, monitoring the door, student aides, etc. We talk to each other.
2. Handle the business part yourself. Sign in, give your paperwork, and ask pertinent questions. Parents and coaches are excited for you but avoid letting them dominate a Q&A. It's important that we interact with you and understand you are mature, thoughtful, and engaged enough to ask your own questions.
3. Have your book and cut prepared. Be ready to discuss what you need from the accompanist. If you're working from a track, have it ready to go. If you brought your own speaker or are borrowing one, make sure you know it's charged and how to operate it before entering the room.
4. Slate. Avoid asking, "Should I slate?" Preparing and rehearsing your slate is part of your audition. If you wait until the last minute to practice, your nerves may get in the way. A simple, "Hi my name is ___ and this is a monologue from ___ by___." works great.
5. Walk-in with confidence and poise. We know you're nervous but remember we are rooting for you.
6. Smile and say "hello" and "goodbye." You may be nervous but you can still be warm and friendly.
7. Have a focus point on the wall. It's best to look just above the heads of the auditors, or to the left or right of them. And by just, we mean just. Don't look directly at us when singing or acting.
8. Know who wrote the play and how to pronounce their name. We've heard it all, the worst being, "Samuel French wrote 'A Feminine Ending.' " In reality, this play is by Sarah Treem and Samuel French is the publishing company who holds the licensing rights. Examples like this make you stand out for all the wrong reasons.
9. Read the whole play; we may ask you about the whole text and its circumstances. If it's immediately clear that you failed to read and understand it, this can affect our decision. We work with intelligence and integrity and expect the same from you.
10. Have a picture and résumé.
DON'T
1. Don't shake hands or approach the audition table unless invited. We're on a tight schedule and we don't want to get sick. Most importantly, we have personal information and private notes about other auditions on the table. This type of over-eagerness or lack of awareness of personal space creates awkwardness.
2. If there is a chair, use it. No need to ask. If there isn't one, by all means, ask—it's your audition. Do not use a chair as a scene partner—it pulls your focus down during a monologue. If you sit for one piece, stand for the other. We want to see your behavior and physicality throughout your monologues; a chair can cut you off from your body.
3. Don't play your monologue to one of the auditors.
4. Don't go over the allotted time. It shows us that you don't follow instructions and, worse, makes you appear selfish.
5. Don't linger in the room. Even if you're cut off, say thank you when your time is up.
6. Don't announce you're nervous, sick, or just getting over being sick.
7. Don't wear shoes you can't walk in. Heels can be fabulous if you know how to move in them, but don't wear them if they aren't you. You want to feel and look grounded.
8. Don't try to figure out what we're "looking for." Often, we don't even know until we see it. This is why it's most important to be yourself and do good work that captures who you are.
Most importantly, do have fun and don't believe this is the beginning or end of the world.
The views expressed in this article are solely that of the individual(s) providing them,
and do not necessarily reflect the opinions of Backstage or its staff.