High school is coming to a close, you fell in love with acting and just know you're destined for bigger and better things. Now that you've taken the first step of deciding to pursue an undergraduate theater degree, it's time to decide where!
No two college programs are alike, so it's important to consider all the factors before choosing where to apply, let alone accepting an offer. Just like any other career path, acting is a specialized skill that needs training and nurturing, and the school you choose to help you on this path can make all the difference.
Luckily, we're here to help! Below, you'll find a rundown of 25 of the country's best college acting programs, why they're standouts, and what they can offer in terms of training, experience, and exposure. Now get to applying!
Bennington College
Collaboration is key at Bennington drama, a program that believes there's no one "right" way to study drama. At the small liberal arts college in Vermont, drama students are encouraged to take classes across the discipline—acting, directing, theater history, stage management, etc.—with classes often coming together to collaborate. This expansive education ensures Bennington students graduate with a comprehensive knowledge of every aspect of the production process (just ask Carol Channing, Alan Arkin, or Peter Dinklage). And for anyone looking to apply their learning in a real-world setting, every Bennington student spends one seven-week period honing their skills in a job or internship that complement their studies.
Boston University
If you're undecided about how exactly you want to pursue an acting degree, BU's College of Fine Arts is a good choice as it offers two B.F.A. options: acting, which focuses on the development of technique and skill through a broad "toolbox approach," and theater arts, a more flexible, interdisciplinary approach. Classes are identical in the freshman year, after which students choose one of the more focused tracks. What's more, acceptance is based 50 percent on audition and 50 percent on academics, a different weighting than most acting schools.
Brown University
At Brown University, the Department of Theatre Arts and Performance Studies (TAPS) places a high value on its students having a well-rounded understanding of drama as a discipline. What does this mean? Along with acting classes, students will also load up on theory and history courses after choosing a "track" to study within the concentration: Theatre Arts, Performance Studies, or Writing for Performance. This Ivy League program also offers the perfect setting for TAPS students to engage in extracurricular activities, from crewing mainstage plays to participating in student-run production workshops to taking in a Shakespeare on the Green performance to experiencing world premiers at Trinity Repertory Company.
California Institute of the Arts
Sometimes referred to as the "Juilliard of the West," CalArts stands as one of the top acting programs in the world. Considered a conservatory, the curriculum leans a little further left than is traditional thanks to its edgy, experimental, and broad approach; 40 percent of classes are "critical studies" meant to expose students to a global cultural perspective, non-mainstream voices, and diverse expressions of art. It's also 30 miles from downtown Los Angeles, affording students relatively easy access to the Hollywood hub.
Carnegie Mellon University
The oldest acting conservatory in the U.S., Carnegie Mellon's School of Drama is hyperfocused on making sure students truly understand and embody their characters through deep material analysis. With small classes, highly individualized attention, and a faculty of working theater professionals, the program is divided into four yearlong phases: freshman year introduces foundational skills, sophomores work on more complex material, junior year expands technique through work with graduate playwrights and directors, and seniors focus heavily on performances to prepare them for work immediately after graduation.
RELATED:
DePaul University
With a 1-to-6 faculty-to-student ratio, you'd be hard-pressed to find a more intimate B.F.A. experience than the Theatre School at DePaul University. The specialized program fosters a "learn by doing" approach to acting, encouraging students to balance required curriculum with hands-on experience outside the classroom, all while taking in the vibrant Chicago theater scene. And a commitment to fostering and nurturing diversity and community means the Theatre School is a safe, supportive environment for all.
Elon University
Offering "conservatory-style training in a liberal arts setting," students in Elon University's Department of Performing Arts receive an education that goes beyond stage acting. Nestled in a historic North Carolina campus, the program covers everything from vocal control to the history of theater, makeup technique to script analysis. And since only 16 new students are accepted to the acting program each year, the opportunity for performance experience is vast, whether students are preparing for a career in film, stage, or television.
Emerson College
A crucial component to any acting career is the ability to contextualize a work's place in culture and society, which is exactly how students are trained at Emerson College's Department of Performing Arts. Learning does not take place in a bubble at Emerson; theater majors are encouraged to explore the comprehensive course offerings and the rich Boston arts scene to inform their craft. The campus is also one of the most LGBTQ-friendly in the country, with its GLBTQ Student Life program promoting visibility and acceptance and providing support, services, and resources to all students.
Ithaca College
The alma mater of some of Broadway's most well-known performers (Jeremy Jordan, Kerry Butler, and Aaron Tveit to name a few), Ithaca College's Department of Theatre Arts offers five conservatory-style degrees and two minors at the upstate New York campus. The first two years of study consist of foundational classes in voice, movement, and scene study, followed by two years of advanced courses in acting for camera, speech, dialects, styles of acting, audition techniques, and basic business practices. What's more, the Department of Theatre Arts distributes nearly $2 million to incoming students, with tuition awards for all four years ranging from $2,000 to $18,000 per year depending on artistic potential.
Juilliard School
Possibly the most well-known school on the list (and for good reason), Juilliard offers an intense four-year conservatory program in actor training. Through courses in acting, movement, voice, and other aspects of the craft, students at Juilliard learn and interpret a wide range of dramatic repertoire in a very small class setting (only 20 new students are accepted each year). Freshman and sophomores focus on developing skills across multiple techniques, encouraging students to develop their own process. An important thing to note for anyone thinking of applying: the live auditions consist of four memorized monologues and a singing audition, so you better be prepared.
RELATED:
New York University
At NYU's Tisch School of the Arts, acting students are placed in one primary studio—Adler, Atlantic, Experimental, Meisner, Strasberg, New Studio on Broadway—where they remain for their first two years. During the second two years, students can choose another studio, such as the Atlantic Acting School, Experimental Theatre Wing, or Playwrights Horizons Theatre School, or stay in their original studio. This studio approach also means they admit far more students than most other acting programs (about 300 every year), which also means a seriously vast alumni network. And the New York City locale certainly doesn't hurt.
Northwestern University
If flexibility is what you crave, the School of Communication at Northwestern University is as versatile as they come. Acting students are encouraged to diversify their curriculum and take a broad range of classes (sometimes across departments and schools), developing highly nuanced performance abilities alongside a deep knowledge of literature, history, analysis, and theory. The campus' proximity to Chicago also offers a direct line to the city's art scene and the cultural climate that influenced many successful actors at the very start of their careers, including Warren Beatty, Zach Braff, Stephen Colbert, Seth Meyers, David Schwimmer, and more.
RELATED:

Pace University
A freshman class of only 18 students all but ensures highly-individualized attention and learning opportunities at Pace's School of Performing Arts. Before auditioning for the BFA in Acting program, students must first be accepted into Pace's general undergraduate class, meaning the university places a high premium on academics alongside professional training. The New York City locale also means free Broadway shows, priority tickets to the Actors Studios, and the opportunity to audition professionally while still a student, something most other acting colleges restrict.
READ: 5 College Audition FAQs Answered
Rutgers University
With proximity to New York City, a small-school-on-a-big-campus feel, and alumni who are successful across TV, film, and stage, the B.F.A. program at Rutgers' Mason Gross School of the Arts is not to be overlooked. Focusing exclusively on the Meisner technique, acting students at Rutgers develop "a truthful instrument" by identifying personal meaning in everything they do. And an emphasis on creating a global context for their craft culminates in the third year, which is spent abroad studying and performing Shakespeare at the historic Globe Theatre in London. (Bonus points for offering a course in clowning to make sure students are as well-rounded as possible.)
State University of New York at Purchase
Want to have something in common with Stanley Tucci, Melissa Leo, and Edie Falco? The Conservatory of Theatre Arts at SUNY Purchase is your in. As one of only four schools in the Consortium of Professional Theatre Training Programs, the curriculum is designed as a professional actor training program, which means anywhere from 27–40 hours of work each week (both in and out of class). With only 18 students in every freshman class, SUNY offers intense, individualized training in topics such as movement, speech, theater history, dramatic literature, improvisation, and Lecoq technique. It's also one of the most vegetarian- and vegan-friendly campuses in the country!
Syracuse University
Though freshman pursuing a BFA in Acting at Syracuse University aren't permitted to perform during their first year, the intense first-year course load and requirement to work tech on a mainstage show keeps them more than engaged. The combination of conservatory-style training, the toolbox approach to technique, and Wednesday Lab—a weekly event and speaker series hosted by the drama department that informally teaches students about creating theater—offers Syracuse students an incredibly well-rounded BFA education. And if Broadway is your ultimate goal, Syracuse is among the top schools in the country to produce the largest numbers of actors who end up on the Great White Way.
University of California–Irvine
What sets UC Irvine apart from other schools on this list is its offering of a drama major, as opposed to one in acting. While the program is not acting-specific to start, all drama majors have the opportunity to apply for the Honors in Acting program after their freshman year, putting their first-year coursework into practice. From Euripides to August Wilson, students at UCI's School of the Arts receive a strong foundation in the sprawling study of drama and its role in society. The school also consistently ranks highly on the list of most affordable drama and theater programs in the country thanks to their generous and numerous scholarships.
RELATED:
University of California–Los Angeles
When it comes to the talent level of its students, UCLA's Theater BA program is hard to beat: the audition accounts for 80 percent of the admissions decision, so you know you'll be among the best of the best. This emphasis on talent continues throughout the years, as Theater students are only granted enrollment in subsequent acting classes if their professors approve it. But the very long list of successful graduates (James Dean, Francis Ford Coppola, Rob Reiner, Ben Stiller, and Mayim Bialik just to start) proves UCLA's standards are worth it. Students are trained both in acting (primarily screen work) and "the business," so they graduate with a deep understanding of how the two work together.
RELATED:
University California–San Diego
For students who think they may want to pursue a degree in acting, but aren't ready to commit 100 percent just yet, UC San Diego is a great option. Offering both a major and minor in theater, the Department of Theatre and Dance doesn't require students to apply specifically to the program or audition ahead of time; any student accepted to UCSD can claim a theater major. Once the major has been declared, it's incredibly flexible: the curriculum is structured in a way that it can meet the needs of a student seeking a liberal arts education in theater or one who plans to pursue acting after graduation. To help with the latter, undergraduates have the opportunity to audition for graduate shows, which are often directed by prestigious guest artists.
University of Connecticut
A program with one of the smallest class sizes on this list (typically 12 individuals), the BFA in Acting from the University of Connecticut offers an intense, conservatory-style program within a larger university environment (18,000+ undergraduates). Training is based on the core aspects of Stanislavski's technique, but is also heavily influenced by the dance and movement styles of Le Coq and Dell 'Arte International School of Physical Theatre. What's more, students are given the opportunity to perform and work with professional actors and directors at the Connecticut Repertory Theatre, meaning they can graduate with Equity points.
University of Michigan
Though the Ann Arbor university may be best-known for its football team, their School of Music, Theatre, and Dance is nothing to scoff at. While pursuing a BFA in acting, students are trained for the physical and mental demands of theater thanks to a faculty of working professionals (actors, directors, designers, technicians, and published scholars), a low student-to-faculty ratio, and a core curriculum that includes acting, voice and speech, dialects, movement, and stage combat classes. And thanks to the city's bustling arts scene, students have many opportunities to take in world-class performances, as well as perform for international audiences.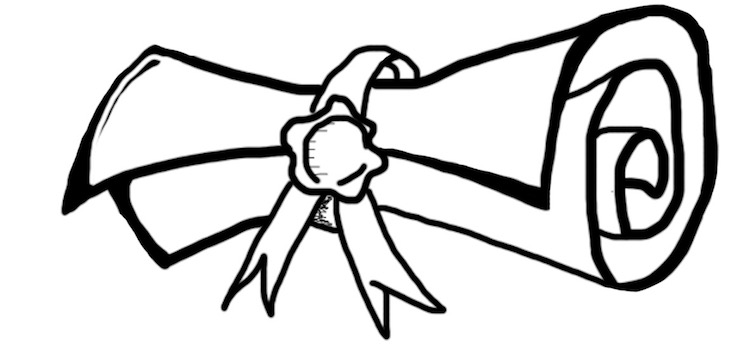 University of North Carolina
Another program that doesn't require auditions, the Department of Dramatic Art at UNC, Chapel Hill offers both a major and minor in Drama. Students in the DDA dedicate their studies to a deep understanding and appreciation of theater on all levels, from performance to production, history to theory, with the ultimate goal being a full comprehension of the impact of culture, society, and language on drama. And to make sure their students are uber-prepared to enter the competitive professional industry, seniors take part in mock auditions with visiting agents and casting directors.
University of Southern California
At USC's School of Dramatic Arts, students interested in acting have the option of pursuing either a BA in Dramatic Arts, which combines a liberal arts education with an intensive study of the dramatic arts, or a BFA in Acting for Stage, Screen and New Media, an approach that marries classical theatre with innovative training for contemporary performing artist (like units on motion capture and creating for digital mediums). An emphasis is also placed on truly understanding the business of acting, so many students graduate with representation thanks to the widely-regarded senior showcase each year. And since it's located in the heart of Hollywood, students are routinely treated to guest lectures and surprise appearances by renowned film directors and successful alumni.
University of Texas, Austin
Though it's one of the newest programs on this list—founded in 2013 as the Actor Training Program—UT Austin's BFA in Acting is quickly making a name for itself. The fact that it is only four years old means it was designed with an ultra-modern approach to acting in mind: conservatory-style teaching is woven together with training in fields like voiceover-for-video-games for a unique approach to learning. Students also have the option to participate in an L.A. residency for first-hand experience in the industry. If you're looking for an intimate learning experience within a larger university located in a funky city, consider UT Austin.
RELATED:
University of Washington
Though its home is a large public university, the School of Drama at the University of Washington feels more like a private liberal arts enclave. Boasting six theaters, a dedicated drama library, and numerous costume and scene shops, there's no shortage of facilities and resources for the school's drama majors. And though acting is certainly a large part of the course of study, nearly half of it is dedicated to theater history, literature, and criticism, which in turn creates the perfect foundation to pursue a graduate education in acting. Close ties to the Seattle theater community also ensure students have constant access to and engagement with professionals.
*This post was originally published on Feb. 23, 2017. It has since been updated.
Ready to put all this information to good use? Check out our guide to finding, applying, and auditioning for a college acting program!