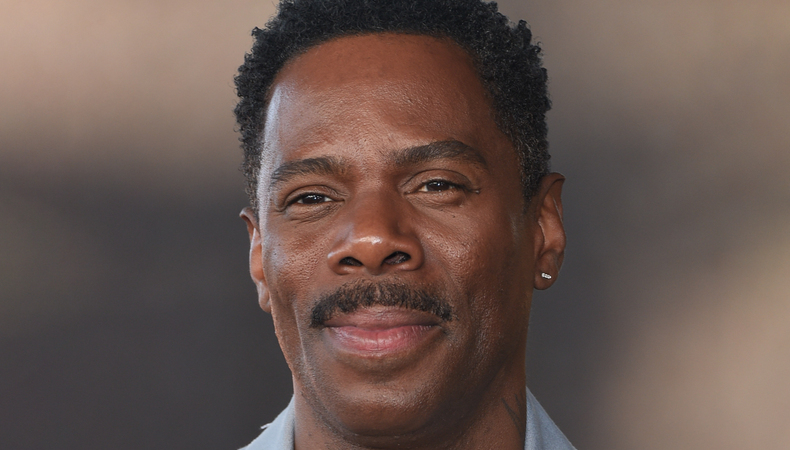 In the Envelope: The Actor's Podcast features in-depth conversations with today's most noteworthy actors and creators. Join host and senior editor Vinnie Mancuso for this guide to living the creative life from those who are doing it every day.
Colman Domingo is that rare artist who moves seamlessly between theater, television, and film. But it only looks easy for him these days because he's been a dedicated student of acting for decades. "It all goes back to having respect for this craft," he says, "and being a craftsman first. It's never been about fame. It's always been about respect."
In this episode of In the Envelope: The Actor's Podcast, Domingo looks back on all the places his career has taken him, from his early days onstage to his scene-stealing performances on the HBO hit "Euphoria" as Ali Muhammad.
He prepared for the "Euphoria" pandemic episode as if it were a play.
"That episode was given to me in the middle of this pandemic when our streets were on fire. Everything about it felt like a sermon. It felt like a sermon to our humanity and the questions of who we are going to become. It really is just a conversation between myself and Zendaya for 55 minutes. The moment I read it, first, I was sobbing, because it was everything I couldn't articulate that I was worried about and cared about. So I wanted to rehearse that, because the work needed it. I didn't want to think about, Oh, what page am I on? What word comes next? I wanted to live it and breathe it…. I didn't know what Zendaya was going to do; we still didn't talk about what Zendaya did for that scene, either. But we were very loose with each other, very open."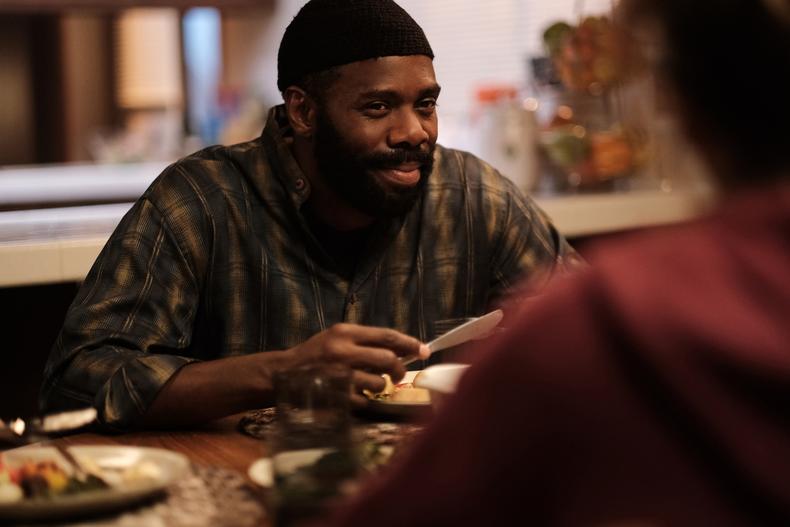 Colman Domingo in "Euphoria" Credit: Eddy Chen/HBO
For his first scene on "Euphoria" Season 2, he tried to stay in the moment.
"I don't do that preparation of: Oh, I need to feel this in the scene. That's false to me. What I actually do is: What am I doing right now? [Ali] is literally just outside having a smoke. He sees this young woman, and he says, 'What's in that bag?' Very simple. 'What's in there? What's going on with that bag?' Then I'm letting the scene tell me what it is. [Zendaya's character Rue] is walking away. 'What is that?' I'm asking her the question, trying to keep it light…. I know the given circumstances; I know the possibility of what could happen. But I let it happen with the alchemy of my fellow actor."
Spontaneity guides his process.
"I used to get so annoyed at actors who I could see over in a corner running a scene. It seemed like they were running the scene the way they were going to play it. What kind of fun is that? Is that fun to you? I don't think it's fun at all. I think what's interesting is that I know what I know. 80% of it is I know what I know; I did my homework. And then the other 20% is: I have no idea what Zendaya is going to do, and I have no idea how ['Euphoria' creator] Sam [Levinson] wants to stage it. I just have to experience all of that, and then all of that will make it honest and make it real."
Listen and subscribe to In the Envelope to hear our full conversation with Domingo:
This article is sponsored by HBO Max.