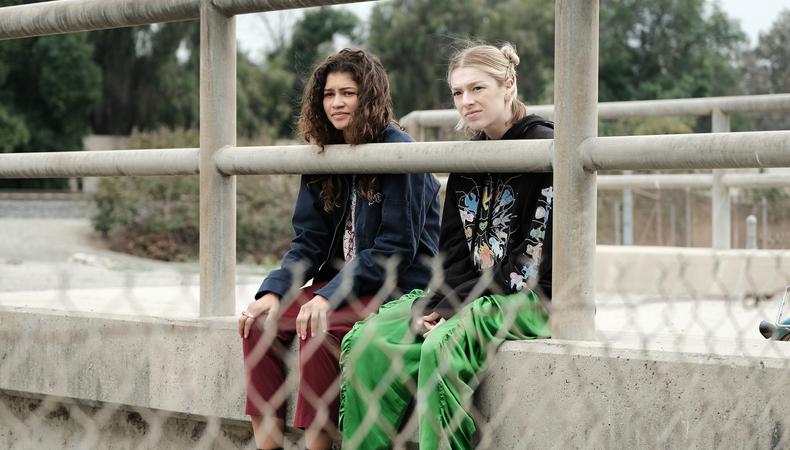 HBO's "Euphoria" pushes the envelope when it comes to both subject matter and visual style. The critically acclaimed series follows a group of high schoolers as they navigate the extremes of the teenage experience, including sex, substance abuse, and anxiety. At the center of it all is 17-year-old Rue, a recovering (and then relapsing) drug addict whose perspective shapes the stylized cinematography. Aside from its captivating storyline and eccentric visuals, what really sets this show apart is its cast. Season 1 of "Euphoria" gave us multiple breakout performances—a result of the show's commitment to casting new faces. In fact, for stars Hunter Schafer and Angus Cloud, "Euphoria" was their first-ever acting gig.
Could you be the series' next breakout star? This in-depth guide to getting cast on "Euphoria" details everything you need to know—from insights on future seasons to audition tips from casting directors Jessica Kelly, Mary Vernieu, Jennifer Venditti, and Bret Howe.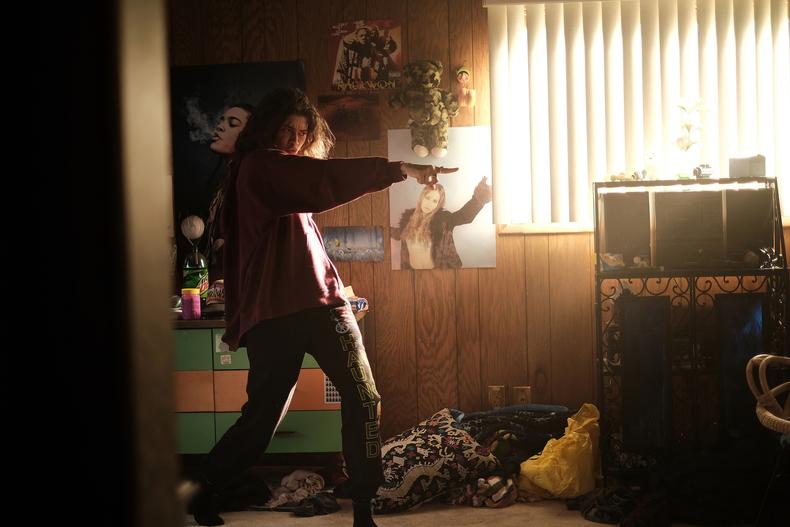 "Euphoria" was created by Sam Levinson ("Malcolm & Marie") and is based on an Israeli miniseries by Ron Leshem. Both Levinson and Leshem executive produce the American adaptation, along with Daphna Levin, Ravi Nandan, Kevin Turen, Drake, Gary Lennon, Mirit Toovi, Zendaya (who also stars), and more. The show, co-produced by A24, premiered on HBO in June 2019. It was renewed for a second season a month later, and two one-hour special episodes dropped in December 2020 and January 2021, respectively.
Season 1 centers on Rue Bennett (Zendaya), a troubled 17-year-old who's recently returned home from rehab—although it's clear early on that she has no intention of staying clean. She's surrounded by high school classmates who are all dealing with their own issues, including Jules (Schafer), a transgender girl who's new in town; Fezco (Cloud), a local drug dealer; Lexi (Maude Apatow), Rue's childhood best friend; Nate (Jacob Elordi), a sexually insecure jock who masks his issues with anger; Kat (Barbie Ferreira), a body-conscious teen exploring her sexuality; and Cassie (Sydney Sweeney), whose troubled romantic history comes back to haunt her.
By the end of the first season (spoiler alert!), Rue has relapsed, Jules is leaving for the city, Kat is in a new relationship, Nate's father's shady past is about to be exposed, and Cassie is seeking an abortion. In the first special episode in December, Rue sits down at a diner with Ali (Colman Domingo), a fellow addict and her eventual sponsor, and she starts to talk through her issues with substance abuse. In the second special episode in January, Jules reflects and unloads in her first therapy session.
On Season 2 of "Euphoria," which is currently airing, Rue's addiction issues are far from over, and she's engaging in petty crimes. Even darker themes seem to be on the horizon for many of the characters, especially Nate, Fezco, and Kat.
According to Entertainment Weekly, "Euphoria" has officially been renewed for a third season. HBO's executive vice president, Francesca Orsi, confirmed the news saying, "Sam, Zendaya, and the entire cast and crew of 'Euphoria' have taken Season 2 to extraordinary heights, challenging narrative convention and form, while maintaining its heart. We couldn't be more honored to work with this gifted, wildly talented team or more excited to continue our journey with them into Season 3."
The news about Season 3 of "Euphoria" comes after an already highly-successful second season. Entertainment Weekly reports that the hit series has "doubled its average season 1 audience of 6.6 million viewers with its season 2 premiere, which has netted more than 13 million viewers across platforms since Jan. 9."
As for where "Euphoria" typically films, Decider reports that Season 2 was filmed primarily in Los Angeles. Ulysses S. Grant High School serves as the show's fictional East Highland High School. Shooting will likely still take place in the L.A. area for Season 3.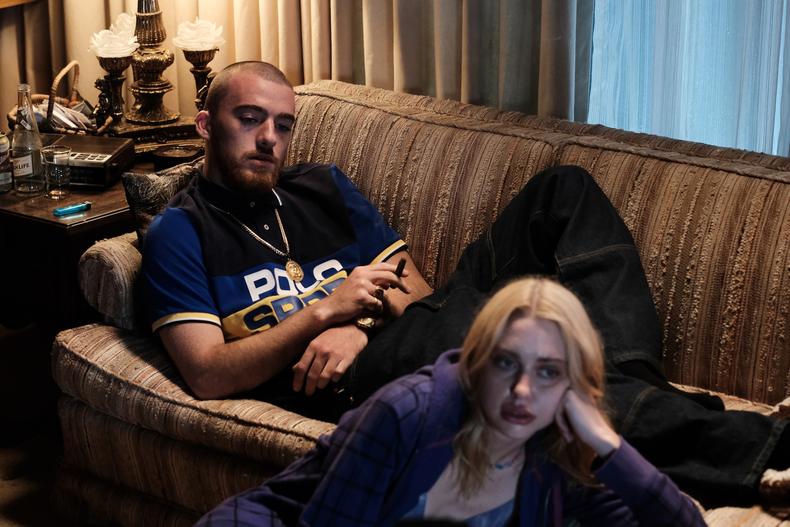 Currently, there are no casting calls for the HBO hit. However, "Euphoria" used Backstage to cast Season 2 (for a leading role, no less), so there's potential that they will cast with us again. Keep your eyes on our casting calls section; in the meantime, you can check out these related gigs.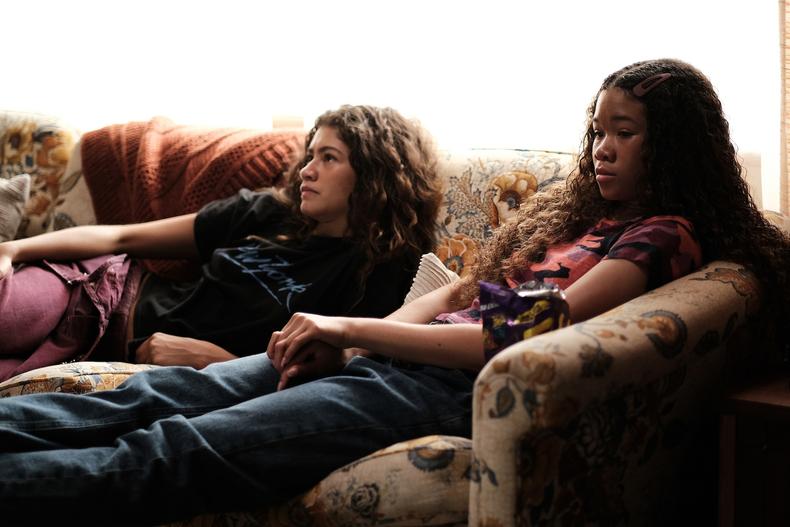 The primary cast of Season 2 includes:
Zendaya as Rue

Hunter Schafer as Jules

Jacob Elordi as Nate

Barbie Ferreira as Kat

Sydney Sweeney

as Cassie

Alexa Demie as Maddy

Maude Apatow as Lexi

Angus Cloud as Fezco

Algee Smith as McKay

Storm Reid as Gia

Eric Dane as Cal

Nika King as Leslie

Austin Abrams as Ethan

Colman Domingo

as Ali

John Ales as David

Dominic Fike as Elliott

Chloe Cherry as Faye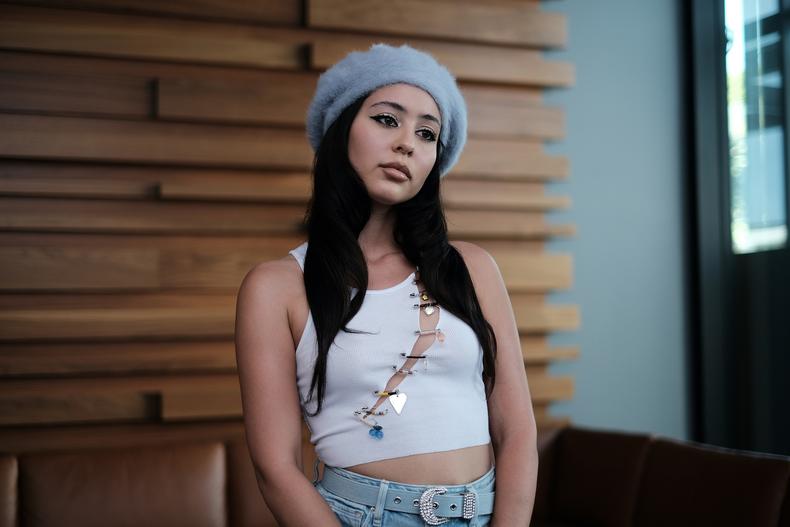 The primary CDs are Mary Vernieu ("Promising Young Woman," "Knives Out") of Betty Mae Casting and Jessica Kelly ("Jackie," "Precious") of Chrystie Street Casting. Vernieu and Kelly also worked with CD Jennifer Venditti ("Honey Boy," "Good Time," "Uncut Gems"). For Season 2, the series added Bret Howe ("Knives Out," "Cruella," "Pam & Tommy") to its roster.
Vernieu and Kelly actively sought out unknown talent for many of the roles in "Euphoria" after HBO informed them that it wasn't necessary to cast big names on the project. "In this day and age, the opportunity to discover people doesn't happen that much anymore," Kelly told IndieWire. "You want someone who has some value. It's a wonderful artistic process for us, to be allowed to dive in and find these characters." The two CDs combed through countless audition tapes from actors all over the country. They struck gold with Cloud, who plays Fezco. Venditti's team first spotted him on a Manhattan street, and despite his lack of professional acting credits, "he did not have to come in," Vernieu said. "We saw the search tape; no question—he was the character."
Vernieu means it when she says she looks for talent everywhere. "I think I drive everyone crazy," she told Backstage. "I'll see someone on a commercial, and I'll say, 'Find that person.' Or I'll see someone on the street, and I will go up to them if they're exactly right and I'm really needing that role—especially with kids…. I try to see everything I can, whether it's a play or a TV show or movie. I try to make sure that I'm really current."
Similar to Vernieu, Venditti's specialty includes auditioning and discovering unknowns—finding the perfect person for each part no matter where they come from. "I don't limit my casting; I don't think anyone can anymore," Venditti told Backstage. "We're not on the street for everything. For 'Euphoria,' we found a lot of people online. I feel like street casting isn't always the appropriate way, because a lot of it is just doing research out of the box. It's not relying on the same resources that everything else is relying on. I don't care about social media numbers at all, but we do look at YouTube. We look at interviews and research."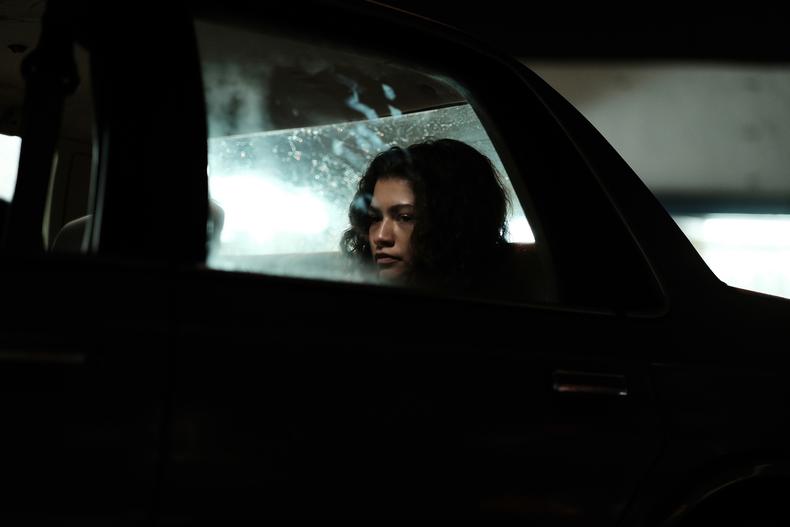 Check out these five acting tips from the current cast and casting directors:
1. Don't pretend to be someone you're not.
According to Venditti, confidence goes a long way in auditions. "Be the most dynamic, honest, truthful version of yourself. For me, when someone comes into the room and I can see that they just completely embody who they are—they're not apologetic and they're not trying to be who they think I want them to be—that's the most attractive. There's nothing worse than someone who's desperate to be what they think I want them to be. Even if they're not who I want them to be for that part, if they are 100% authentic in who they are, they might be right for another part. When they're pretending to be something they aren't, I can't put them out for anything."
Even Zendaya has endured her fair share of rough auditions over the years—but she said things were more likely to go wrong if she wasn't being true to herself. "There was a lot of not getting the audition that I wanted and often going out for parts that weren't written for a girl who looks like me and just saying, 'Hey, see me anyway,' until the right thing stuck," she told Marie Claire. "Whenever I've been persuaded or trying to do something to please somebody else or because there's pressure from people in general to make a decision, it always blows up in my face. So I have been in this zone of only doing shit because I want to do it and because it feels right all the way through."
2. Learn to take direction.

Vernieu is a casting director who likes to give actors freedom in an audition room, but she stresses that it's important not to be too locked into your process. "If the casting director in the room is saying to you, 'Could you just do it this way?' there's a reason why: The producers are asking for something in particular," she said. "Don't argue. Sometimes, people get a little bit set on the way they've prepared it, and they need to be able to be flexible once they're in the room."
3. Stay positive, even in the face of rejection.
"Do the work, have a good attitude, and I always say: Leave the work in the room, because there are a million reasons why someone doesn't get a part, and a lot of times it doesn't have anything to do with them," Vernieu said. "I think it's important to maintain a positive attitude. It's rough out there, and you just have to keep at it; the right thing will come along if you're working hard and trying."
4. Don't let fear take over.
"I think something that many actors have, which is something you learn, is that you can't be afraid to look stupid; you can't be afraid to mess up; you can't be afraid of anything," Zendaya told Interview Magazine. "I'm trying to apply that to other parts of my life, because I'm always afraid to do things in fear of not being great. But the only way to get great is to be fearless and try."
5. Don't overprepare.
Sweeney, who plays Cassie, told Backstage that her audition process has evolved over the years. She found that intense audition prep made rejection more challenging—so she's learned to ease up while still staying invested. "I stopped building books for the audition," she explained. "I imagined the world in my head, and I would prepare my lines and research anybody I auditioned with and watch their work and see what they like, and then go in there and feel it out. Sometimes you think the way the character is completely different from what they want, and you can't put that on yourself."