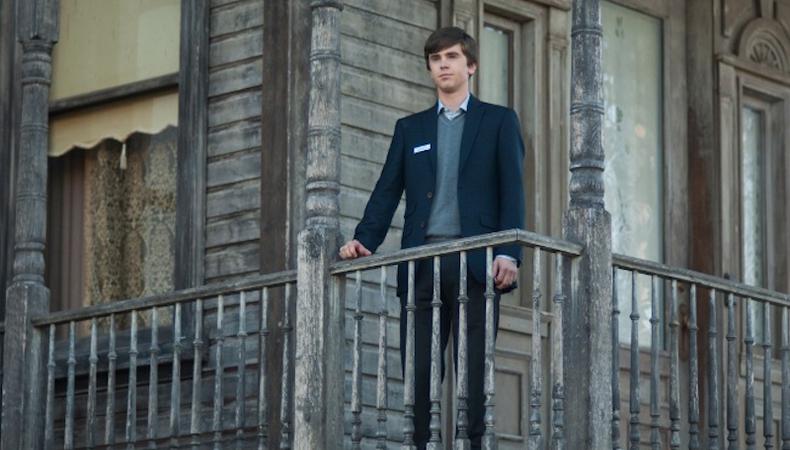 As a costume designer on A&E's noir psychological thriller "Bates Motel," Monique Prudhomme knows there's power to telling a story with clothing—and she's got an Oscar nomination for 2009's "The Imaginarium of Doctor Parnassus" to prove it!
Costumers furnish the world of the story.
"[My] first and foremost [responsibility] is understanding the script and developing ideas of how to tell the story or help tell the story with the costumes and the actors. It's working with concepts and lines and images, and working with the director to realize his vision. Also, bringing the actors into the fold of the story and helping them represent their character and, at the same time, feel really good about themselves."
Trust in the costume designer.
"I think what actors can do is work with me in the sense that I'm leading the parade. Work with me on playing the game of being an actor and coming to fittings and being collaborative and being honest. [For] my fittings, I really enjoy when I have ideas that I can share and [we] develop those ideas and see what the possibilities are."
READ: How to Become a Costume Designer
Fittings aren't fun, but they're necessary.
"Actors have insecurities about what they look like. I think actors should be confident that the costume designer is there to make them look [their] best, because actors hate fittings as a general rule. It's difficult, because we need them to be there and present and collaborative."
The costumer is aware of an actor's insecurities.
"I usually have conversations with the actors as to what their vision is and what our vision is and what I would like to do with their character. I meet them and we put real clothes on and we make this character appear. We have to listen to them, [but] at the same time, you have to take them, with all their talent and their beauty and insecurities, and introduce them to our story."
Communication is crucial.
"The worst thing to do is put an actor in a costume that is uncomfortable. If an actor is uncomfortable, they won't be able to work properly, so I think it's imperative that there is communication, because I cannot say to an actor, 'OK, this is what you wear. Go to work and shut up.' You don't do that. It's impossible. In the realm of the look that I am creating, there are choices and possibilities in terms of size and shape, so what we do is make sure that when the actor comes out of the dressing room, [they are] confident that they will be perfect for that role and will be comfortable to work the full day in that outfit. If I don't do that, I fail miserably at my job."
Want to get spooky on the small screen? Check out our TV audition listings!