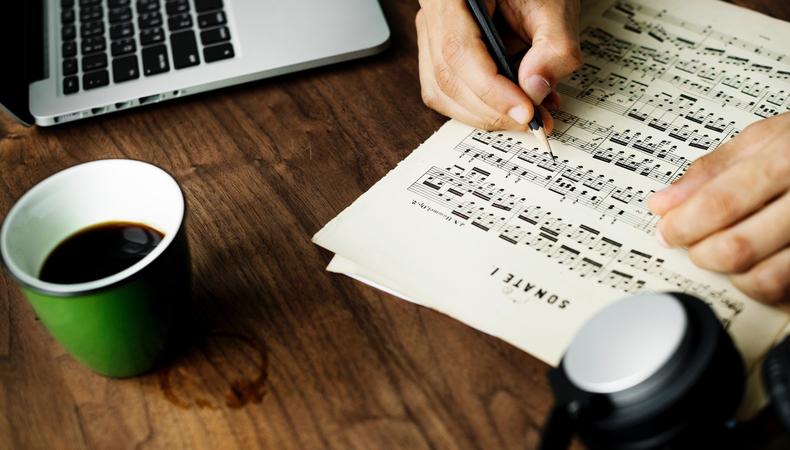 When an audition breakdown asks for a contemporary musical theater song, it can be difficult to know where to begin in terms of finding the right piece of music. There are so many great new writers producing exciting songs every day, and the sheer volume of choices can be daunting. In this article, I've highlighted five contemporary writers and writing teams that consistently produce work that is audition-friendly. These writers compose songs that are interesting and yet accessible on first hearing, with piano accompaniments that are well-realized and playable. They write material that stands well on its own, but their songs can also be cut and shortened to an audition length when necessary.
Scott Burkell and Paul Loesel
Burkell and Loesel are an accomplished and experienced writing team, creating material that is tuneful and clever. Burkell's lyrics are full of whimsy and charm, and Loesel's music is always impeccable.

Five of my faves: "I'll Jump," "Invention," "Ordinary Day," "Parsley," "A Sorta Love Song"
Michael Kooman and Christopher Dimond
Their work runs the gamut from serene and austere to broadly comedic. Dimond's lyrics are smart and emotionally compelling, and Kooman's music exhibits a broad range of exciting influences. They produce work that feels fresh and vital.

Five of my faves: "The Chaos of You," "I Think That He Likes Me," "Lost in the Waves," "Out of My Head," "Random Black Girl"
Peter Mills
I'm amazed by the cleverness of Mills' up-tempo pieces, and equally impressed with the depth of feeling that he plumbs in his more serious moments. His music always manages to feel both complex and crystal clear at the same time.

Five of my faves: "Highway Miles," "It's Amazing the Things that Float," "The Lady Must Be Mad," "Patience," "Way Ahead of My Time (The Caveman Song)"
Ryan Scott Oliver
Oliver is an exciting writer who finds a way to combine a pop-rock sensibility with the formal structural discipline of great classical music. His lyrics employ haunting imagery and engaging specificity, and his musical language is unique and consistent.

Five of my faves: "Crayon Girl," "Lost Boy," "On Monday," "The View from Here," "What I Wouldn't Do For You"
Georgia Stitt
Stitt is a writer of great inventiveness. She creates songs that are psychologically intricate and layered. Her work always feels motivated by situation and circumstance, which makes her material very actable and satisfying.

Five of my faves: "Big Wings," "I Lay My Armor Down," "My Lifelong Love," "One Day More," "She"
*This post was originally published on Sept. 16, 2014. It has since been updated.
Looking for remote work? Backstage has got you covered! Click here for auditions you can do from home!
The views expressed in this article are solely that of the individual(s) providing them,
and do not necessarily reflect the opinions of Backstage or its staff.