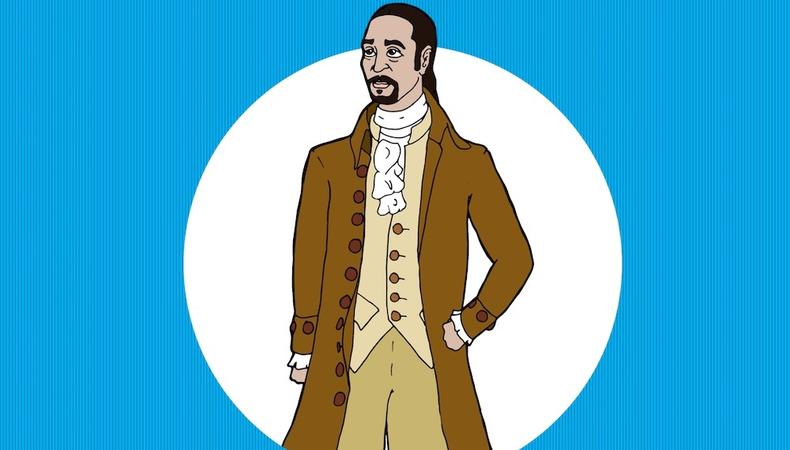 Audra McDonald, Patti LuPone, Lin-Manuel Miranda: they're some of the definitive faces of musical theater, but they all started somewhere. Before they were multi-Tony Award winners, they were performers with ambition, just like you.
Of course, becoming a musical theater actor is easier said than done, but if performing is what you love to do, there's no reason you, too, can't make it happen for yourself. You will need a bevy of tools, though, and that's where we come in. In this guide, you will receive all the vital information you need to become a musical theater actor, from audition materials and preparation to the all-important MT terms you must know to the best survival jobs to subsidize your career at its onset and beyond. In other words, this is your shot, so don't throw it away (and no, that will not be the only reference to "Hamilton" you will read in here).
What do I need to know before beginning my musical theater career?
How do I begin?
What do I need to know about musical theater auditions?
Living as a musical theater actor:
What do I need to know before beginning my musical theater career?
From various venues for musical theater performance to iconic performers, here's a breakdown of what to know before embarking on any MT pursuit.
Where can I perform?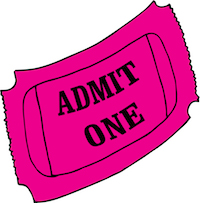 When you think musical theater, is your first thought Broadway? Of course, the Great White Way is somewhat synonymous with musical theater, but it's hardly the only realm of entertainment where song meets acting. In addition to theaters on Broadway, as well as Off-Broadway, Off-Off-Broadway, and regionally nationwide. Cruise ships have also become a fertile breeding ground for successful musical theater actors, and oftentimes mount full-scale musical productions (check out the benefits of auditioning for cruise lines here).
Cabaret and open mics also provide ample opportunity for performers of varying experience levels to flex their onstage muscles. In New York City, for example, the midtown supper club Feinstein's/54 Below frequently produces minimally- or un-staged productions of cult musicals, short-lived pieces, or reunion concerts of shuttered productions.
Musical theater performance also isn't limited to strictly live and onstage; there is also musical theater on camera, a form which is currently enjoying a resurgence of popularity and relevance in the past decade thanks to television projects like "Glee," "Smash," and "Crazy Ex-Girlfriend," as well as recent musical films like "La La Land" and the live action "Beauty and the Beast." Adding to the musical-on-camera momentum is the trend of network telecasts of musicals, either performed live or prerecorded. Beginning in 2013 with NBC's "The Sound of Music" and followed by "The Wiz" the following year, fellow networks have followed suit: Fox, with its respective takes on "Grease," and "The Rocky Horror Picture Show," and ABC with its forthcoming "Dirty Dancing" remake.
What is a triple threat?
A phrase used with ubiquity in musical theater is "triple threat." But what, exactly, does that mean? In simplest terms, a triple threat is a performer who's mastered the three key elements of MT performance: singing, dancing, and acting. Do you have to be immaculately versed in all three to book gigs? Absolutely not. In fact, depending on what role in the musical theater realm you wish to fill, you will likely be stronger in two out of three.
For example, talent going out for leading roles on Broadway will undoubtedly be sensational actors and singers—but they are frequently less trained in dance. There's even an industry term for this: "Movers." On their resumes, in fact, it will say something to the effect of "moves well," as the term "dancer" has different implications. Similarly, performers who aim to fill out the ensemble of a musical will be expected to have a level of pristine dance skill, but sometimes their singing voice doesn't rank among the very best. All that being said, expertise in all three areas is still expected and the more versatile and developed a performer's skill set is, the more jobs they are likely to be seen for and book.
Who are the greats, then and now?
Though styles and content have of course evolved, musical theater has been a staple of performance for more than a century, and has been the source some of our greatest performers. Going back to the 1930s, Fred Astaire and Ginger Rogers began making movies together and went on to become two of the top box office names, starring in hit films including "Follow the Fleet" and "Swing Time." They also starred in "The Gay Divorcee," featuring the song "The Continental," which was the first-ever tune to win the Oscar for Best Original Song in 1934.
Onstage, Tony and Grammy Award winner Ethel Merman rose to prominence around the middle of that century, originating roles in musicals including "Call Me Madam" and the iconic "Gyspy." Merman is, to this day, regarded as the mother of belting on Broadway, and is cited as an influencer by some of the stage's most prominent powerhouses including Idina Menzel and Stephanie J. Block.
Speaking of today's greats, Menzel and Block number among the prolific pool of musical theater's multifaceted talents, the likes of which are too plentiful to number. Leslie Odom Jr. has become one of the most sought after names in theater following his Tony winning run as Aaron Burr in "Hamilton," starring opposite the musical's title star, Lin-Manuel Miranda, who also wrote the show, which has become a worldwide phenomenon. Talents like Laura Benanti and Megan Hilty both remain stalwarts of the stage while spreading their talents to the small screen, as well. Meanwhile, major film star and Oscar nominee Jake Gyllenhaal demonstrated his versatility starring as the eponymous artist in the recent revival of what is regarded by many as Stephen Sondheim's best work, "Sunday in the Park with George."
What industry trends should I know about?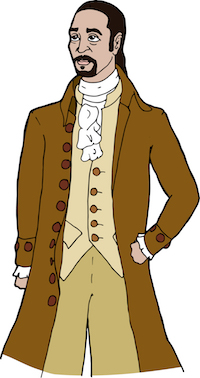 On the subject of "Hamilton," you may be aware that the hip-hop musical depicts the founding fathers, portrayed entirely by actors of color (a stark and intentional contrast to their real life counterparts including Thomas Jefferson and George Washington, all of whom were white). While "Hamilton" may be the foremost example of diverse and inventive casting in musical theater right now, it is hardly alone. In the same Broadway season that "Hamilton" opened was the first Broadway revival of the rock musical "Spring Awakening." The production was mounted by Deaf West Theatre, a company that designs shows using sign language so they can be experienced by both hearing and non-hearing audiences. The musical was also the first-ever show on Broadway to feature a wheelchair-bound actor.
While diversity in theater still has a long way to go, there are continued efforts to cast outside the box. The current stage adaptation of "Amélie," for example, stars Chinese-American actor Phillipa Soo in the title role, and this season's hit rock-opera "Natasha, Pierre & the Great Comet of 1812," features African American actor Denée Benton in the title role opposite Josh Groban. When Groban departs the role in July, he will be replaced by Okieriete Onaodoawan (also of original "Hamilton" cast renown), marking a still-rare feat: two black actors leading a show that is not "about" black characters.
For more about diversity in theater, check out this candid discussion on the subject with Bernie Telsey and Tara Rubin, two of Broadway's most prominent casting forces.
How do I begin?
Do you have to get a degree in musical theater to book a gig in musical theater? Do you need separate training for singing and acting? Here's how you can begin to actually delve into musical theater acting:
What training do I need?
BFA/MFA programs: Many musical theater performers have gone on to find success without a Bachelor of Fine Arts or Master of Fine Arts degree. However, if higher education is in the cards for you, choosing an institution where you can study your craft will be to your benefit, especially if you plan to pursue musical theater professionally. Picking a college is a monumental feat on its own, and the additional factor of training makes it even more so. Carnegie Mellon University, regarded as a musical theater holy grail, has spawned talents including Christian Borle, Josh Gad, Renee Elise Goldsberry, Billy Porter, and countless others. Many MT actors also attend Cincinnati Conservatory of Music, New York University's Tisch School of the Arts, and the University of Michigan, all of which have renowned programs. But there are also schools not known explicitly for their musical theater programs but at which you can still receive instrumental training; these include state schools and smaller universities. For tips on pinpointing your next stop upon departing the nest, check out Backstage's College Guide.
Acting classes: This one should be obvious, but acting classes are also essential for musical theater actors of any level. Not only will you be performing in front of an audience with each session, but you will also be exposed to several other performers, all of whom could be a valuable resource or industry contact. For tips on finding the acting class that's right for you, check out Backstage's guide on How to Choose an Acting Class.
Vocal training: Even the most accomplished musical theater stars continue their vocal training at every step of their career. In addition to making you sound pitch perfect, sufficient training will help you learn techniques for keeping your instrument strong and assuring that you never hurt yourself or put too much strain on your precious chords, whether you're making the rounds as a concert vocalist or performing eight shows a week. Here, you'll find the eight things you want in a voice teacher.
Dance training: Backstage Expert and dance guru Erika Shannon advises that every single performer sign up first for a ballet class, as it will lay down a strong yet broad dance foundation. She also advises that you join the class in which you feel comfortable, regardless of whether it's you along with a bunch of five-year-olds. Check out Backstage's guide to finding the right dance class here.
Scene study: Something which we'll delve into deeper later in this guide is the misconception that musical theater actors are less skilled when it comes to actual scene work in acting. Scene study courses should go hand in hand with your vocal and dance training, to help deepen your ability to interpret.
WATCH
How to Sing Like a Broadway Star
When should I start training?
There is no definitive answer as to when you should start training to become a musical theater actor. Like everything else, it depends much more on individual circumstances and your unique abilities. That being said, if you question many of the most successful MT performers, chances are they will say they began their endeavors at a young age, not necessarily professionally, but performing in youth theater programs or in school musicals.
It's never too late, though. Maybe you've been bitten by a later-in-life show business bug. There's still opportunity to perform recreationally or in non-professional capacities, and who knows where that may lead you? An outlet for expression is valuable regardless of the outcome.
What promotional materials do I need?
Headshot: You know how vital a good headshot is, specifically, one that reflects your type and accurately represents the way you look right now (not, say, two years ago). There aren't prominent differences between headshots for musical theater and other forms of acting. For extensive guidelines on everything you should know for obtaining your best headshots, see our comprehensive Guide to Actor's Headshots here.
Résumé: Similar to headshots, when it comes to musical theater, your résumé won't greatly vary from the résumé of an actor in other performance venues. The most notable difference will be noting your vocal type (soprano, mezzo-soprano, baritone, etc.), as well as your range ("high F"). Additionally, as we noted in the "triple threat" section, musical theater actors should include their "movement" level, especially if they are extensively trained in dance. For general insight on creating and formatting your résumé, check out our Backstage Experts' tips here.
Social media: A recent shift in the musical theater world is the role of social media. Obviously, a monumental aspect of theater, particularly commercial theater, is the often-elusive task of filling seats. There's no surefire way to do it (if there were, each producer would), but it is oftentimes helpful to book an actor with a built-in fanbase, which can be aggregated in part using social media. But social media can also be highly beneficial from the standpoint of establishing your brand and solidifying your type in the eyes of the casting team. Two-time Tony Award winner Laura Benanti, for example, credits Twitter with helping establish her comedic chops after she became known for playing mostly serious soprano roles in theater.
Website: Websites fall into a similar category of social media for musical theater actors. An extensive and well-curated website isn't "necessary" for booking jobs, but it can only benefit you in terms of selling yourself as a desirable product. Similarly, supplying the link to your website in the bio section of a program is an efficient way for audience members and creative folks alike to research you after you've wowed them with your performance.
Reel: Unlike each material listed above, there are key elements which should be kept in mind when putting together a musical theater reel. Tim Grady, an actor who began making reels for his costars and now does so professionally, describes MT reels as "more to show what you can do so that you can be brought back into callbacks to be seen later at an audition," as opposed to being used to book a specific gig. For more, check out Grady's five tips for creating a strong MT reel, bullet-pointed below:
Come performance ready
Look like yourself on your best day
Keep it short
Remember that it's not for booking roles
Don't wait until the last minute
RELATED:
WATCH
What Do Actors Need to Make a Musical Theater Reel?
What are the best musical theater resources?
Since you find yourself reading this guide, it will not surprise you to hear that Backstage is without a doubt a leading resource for musical theater performers, both those just starting out as well as those who are more established. In addition to our extensive casting notices featuring MT jobs around the country and which include union and nonunion gigs, as well as by-appointment audition opportunities, open casting calls, and everything in between, Backstage is also an unmatched source of industry insight and guidance.
We've consulted with some of the most knowledgeable folks in the business to bring you informational audition advice tailored specifically to MT actors, such as 5 Musical Theater Audition Mistakes You Can't Afford and 5 Things to Do Before Your Next Musical Theater Audition.
Additionally, Backstage has access to some of the most successful professionals working in musical theater today, and we're passing their expertise along to you. Here, you can read how two-time Tony Award winner Sutton Foster has maintained onstage resiliency for over a decade. And Jeremy Jordan, who originated the leading role in Broadway's "Newsies" before making the jump to onscreen musical projects including NBC's "Smash" and the film adaptation of Jason Robert Brown's "The Last Five Years," shared with Backstage how he learned to perform musically on-camera.
We also have unmatched insight from musical theater creatives, sharing what they most desire from prospective actors. Sarna Lapine, who directed the "Sunday in the Park with George" revival, told Backstage what she and Mr. Stephen Sondheim were looking for when casting. "There's no guessing as to what the director's take is, but you should have your own take," she explained. "You should come in with your own ideas about your own version of that character. Hopefully you come in with a better idea than the one I had. That's the actor that I'm going to hire."
RELATED:
What are the musical theater terms I should know?
If a layperson were to hear two musical theater professionals candidly chatting about the biz, it may sound to them as though they were speaking a different language. Don't be intimidated! We've rounded up a number of key phrases and lingo with which anyone peripherally related to musical theater should be familiar. From EPAs to the pit to 16-bar cuts, here are nearly 100 expressions you need to know:
What should I know about musical theater auditions?
How do I book an audition?
The first order of business for booking an audition is actually finding one. Backstage is a great place to start because, as previously mentioned, we have musical theater opportunities of all sorts. Actors of any union status, as well as in any region, can find ample audition notices in our theater casting calls here.
Additionally, fellow actors (perhaps those you met in acting or dance classes) are a great way to stay in the know about upcoming auditions. Stay on good terms with as many of your peers as possible, this way, they may even put you up for a gig if they hear of something you're right for. In the same vein, if you get wind of a job and you know someone who could be suitable, let them know and they'll be far more likely to return the favor. Contrary to some popular opinion, most actors want to see other actors working.
What should I perform for a musical theater audition?
The specifics of what you should perform in your MT audition will depend on the specific gig, but you will frequently need both a ballad and an uptempo number. When it comes to your audition selections, Backstage Expert and voice teacher Andrew Byrne insists there are five important choices you'll need to make for each song:
Key. The composer of your song selected an original key for the piece that they wrote, but you should ask yourself if the song is in the right key for you. Sheet music is available and transposable online, so if you love the piece but it doesn't feel like it's sitting right in your voice, transposition may be a good option. Many times, even a half-step up or down can make all the difference in the world. Two caveats:
There are some iconic songs where the original key is expected; we use these well-known pieces as an assessment for your vocal skills. For instance, if you sing "The Story Goes On," we expect you to sing it in C major, so we can hear how you handle the ending.
Some composers have very specific ideas about key. They may feel like a song sounds best in a certain range, and they do not want it changed. For myself as a writer, I don't mind at all if someone transposes a piece of mine, but know that others feel differently.
Intro. Make sure you have thought through how you will begin your song. Some singers prefer to start their pieces with a bell-tone (a single note or octave that is played to give the singer their starting pitch). The advantage of this is it gives the performer more control over when to start the song. However, sometimes it feels better to have the musical energy established before singing begins, and in those cases, you should craft a brief piano introduction. If it is longer than 5–7 seconds, it should probably be shortened; between two and four bars is usually a good musical length.
Tempo. For most musical theater songs, we expect a tempo that is close to the original feel from the cast recording. That being said, some performers do better with a tempo that is slightly slower or faster than the original, and it's worth experimenting with this in your own practice. If you are going to change the tempo, I recommend you create a metronome marking and write it at the top of your sheet music; if you don't know how to do that, your vocal coach can lend a hand. In your audition, you should also tell the accompanist that you will be taking a different tempo than they may be used to.
Cut. When you are asked for 16 or 32 bars, this is not an invitation for you to literally count the bars of your song. The people behind the table don't have a score in front of them, and can only assess whether the song feels like the right length. Therefore, I think it is better to time your song; a 16-bar cut should be around 30–45 seconds (one minute is maximum) and a 32-bar cut should be around 1:15–1:30 (two minutes is maximum). The most important thing is that the cut feel right and make good musical sense. That being said, you will occasionally run into audition pianists who will ask you to sing a "strict 16-bars" and may go so far as to count measures, so it is good to know a cut of your song that is actually 16 or 32 bars for those occasions.
Playout. Consider whether or not you want to use the whole playout (the last few bars of music) of your piece. Your singing voice should be the last sound that we hear in your song, so if you're worried about sustaining the last note for the entire written length, it's often best to truncate the ending slightly; when doing this, make sure that the accompaniment still resolves harmonically. If you are not sure how to decide this, ask your vocal coach for help.
RELATED:

WATCH
What Songs Should Actors NOT Sing at Auditions

You will most likely be asked to perform sides from the production at hand. However, there are many instances in which the team will request a monologue in addition to or in lieu of scenes from the show. For an effective monologue, you'll want to choose a piece that is in keeping with the role you're going out for, of course, but which is also not derivative. Marketing mentor and Backstage Expert Gwyn Gilliss compiled the nine most crucial elements for a great monologue:
1. Select an entertaining one.
No one in the industry wants to watch an actor working really hard to impress them with their "acting" especially if the piece is boring or mediocre. Choose a monologue you love doing so we will love watching you.
2. Find one that "fits you like a glove" so we believe you.
Know your type and range as far as being cast. Make sure the part is age-appropriate and physically accurate. It's agonizing to watch a 25-year-old try to be 45 or a guy from Minnesota try to be an Italian Mafioso from Brooklyn or a plain Jane try to be a femme fatale. A monologue is the time to show who you are, not add layers of dialects, character traits, a limp, or something outrageous to impress. Avoid props unless it is so essential to the scene that it won't work without one. If they can't tell you are acting, that's good acting.
3. Choose one that is serio-comedic—not just comedic or dramatic.
Show us some change in emotion but keep us laughing. Serio-comedic monologues are my favorite choices. Start with a piece that is funny, quirky, and gets people to laugh and then "turn the screw." Hit them with something that's heartbreaking or touching. They're already in your corner and you've won them over! Be compelling to get them involved in liking you, loving you, and hiring you!
4. Work on one that has an "arc" or storyline.
Avoid the "Johnny One-Note" monologues that show one emotion throughout. Boring. Tedious. There is nothing worse than watching someone rant and rave angrily at the audience for four minutes. We all love to hear stories with twists and turns. Bring us along with you.
5. Keep it short.
Every agent I've ever met made up their minds about an actor in less than 10 seconds. After two minutes they change their mind and it goes the other way. Stay within their attention span, and you'll have more success.
6. Find one with an element of surprise.
If the audience is three steps ahead of you, they get bored very fast. Shift gears suddenly and change your mood or voice. Find a way to keep us on the edge of our seats, wondering what will happen next. Everyone loves to be pleasantly surprised.
7. Choose one that is not full of foul language or rude sexual innuendos.
The exception here is unless it is essential to the character, who in spite of the language is funny or quirky. But be careful. Well-written monologues like that are few and far between, and most actors aren't clever enough to pull them off. You run the risk of alienating everyone within earshot, and then looking like a mediocre actor on top of it. Choose good writing over something flashy to impress.
8. Discover one that shows you're a winner.
When you leave the room, what will they think of you? What was your lasting impression? Will they cast you? Call you back or shrug? Most importantly, don't choose to play a loser, someone who whines, or is a victim. Everyone loves to watch feisty characters. They don't like to watch losers. Leave them thinking you are amazingly courageous—a pirate, a rebel, a survivor!
9. Avoid a recognizable one that a movie star did really well.
You'll be compared to that star and you won't win. (Examples include Matt Damon in "Good Will Hunting" or Angelina Jolie in "Girl Interrupted.") Those monologues are done badly with actors who simply lack the personality, not talent, to pull it off. Don't go there. You are not Matt Damon or Angelina Jolie. Find a likeable character and do the monologue your way. Then you'll be a winner!
RELATED:
What can I expect at a musical theater audition?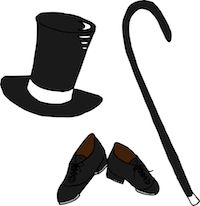 Musical theater auditioning is an art and one which you will become more accustomed to the more you do it. At the start of your musical theater endeavors, though, it is normal to feel a bit overwhelmed. Below, we've broken down some of what you can expect and do to prepare:
Related:
WATCH
What's the Best Way to Work With an Accompanist?
Are musical theater actors taken less seriously?
Some actors may attest to a feeling that musical theater performers are taken somewhat less seriously in the industry than their straight play counterparts. As an aspiring musical theater actor, though, you know that there is just as much nuance and character development required in musical theater performance as all others. So that there's never any room for dispute, acting career coach Brian O'Neil advises you to take these five measures to ensure you and your acting are regarded highly:
Check out your résumé. You may be able to reposition your credits so that the emphasis is more on acting than singing. You may need to start to travel with two résumés—one with an emphasis on your singing work and one with an emphasis on your acting work.
Get in a good acting class. You should also take a good improvisation class. Make "Improvisation" a category on your resume. It's becoming increasingly necessary for an actor to train in this area.
Learn some monologues. Avoid material that only a singer would choose, like say, something from "The Glass Menagerie," which is not a very enlightened choice. If you have an agent, ask them if they'll watch you perform them in the office. Start showing up at EPAs and doing monologues instead of singing!
Start attending play readings at the top theaters in town. Many musical theater performers don't even know which theaters these are. Almost all readings are open to the public and almost always free of charge. Start meeting playwrights and directors and other actors at these readings—which is easy to do—instead of staying in the comfort zone with composers and choreographers.
Redo your résumé. Open up your credits with "Film" at the top. Don't have any? Find a writer friend and shoot a terrific scene or two with someone. In column one, give it a title. In the middle column put "Lead" (which it is), and the third column put "Independent Short" (which it is). Under the listing, horizontally place the link to the reel so anyone who sees this resume/reel will be introduced to you from the get-go as an actor. Then list your theater credits.
Do I need an agent?
Is it possible to book musical theater work without an agent? Sure it is. Are you going to book a heck of a lot more auditions and subsequent jobs with one? Also a firm yes. "Agents serve many purposes. Just the act of having one validates you to the rest of the industry," explains Backstage's resident expert on all things agent, Secret Agent Man. "It means someone known to the casting community has agreed to endorse your talent by signing you as a client. People will take you much more seriously when you have representation.
"An agent will also be your advocate. People who have to sell themselves don't usually do well. When I was an assistant eager to move up in the world, I didn't send my résumé to every company in town—that would've been a complete waste of time. Instead, I had industry friends make calls for me, which led to my very first job as an agent."
RELATED:
How do I find an agent?
Based off of the above, right about now you may be entering panic mode as to how in the world you'll actually get that agent. Well, remember how we said Backstage is your go-to resource for all things informational? We weren't kidding. In our exhaustive guide for How to Get an Agent, you will be armed with every tool and piece of knowledge you could need to land representation.
How do I survive and make a living as a musical theater actor?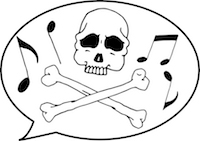 By now, reader, we hope you trust us to provide you with utmost honesty, which is why we're going to be blunt when it comes to the matter of making a living as a musical theater actor: it will not be easy. Musical theater is highly competitive, and success usually doesn't come quickly. Even MT actors who have "made it," on Broadway or elsewhere often find that their status is ephemeral and can dissipate as quickly as a closing notice is issued. But you love this art form and you'll do what it takes to keep doing it, which is why we've rounded up the tools and resources you can use to subsidize your income while pursuing musical theater:
Regional theater: Regional theater is in no way a mere holdover gig or something to sneeze at. Many musical theater actors perform regionally for years before and after making their way to Broadway. The contracts tend to be on the shorter side which means less long-term stability, but booking a part regionally is very legitimate, particularly at some of the country's bigger venues including Goodspeed Opera House, the La Jolla Playhouse, the Goodman Theatre, and the Milwaukee Repertory Theatre.
Survival jobs: Depending on how long you've been performing, you are probably intimately familiar with the art of survival jobs. You love them, you hate them, you may even have one right now. What is most important to keep in mind with regards to survival jobs is flexibility. Auditions for musical theater gigs can change at the drop of a hat; the dance call could be moved to the morning instead of the evening with a few hours' notice, meaning you need to be able to instantly swap around your whole day as well. You'll only grow resentful if the job that's keeping you afloat ends up preventing you from booking gigs. Check out Backstage's roundup of the 10 Best Survival Jobs for Actors here, and our exhaustive guide to making a living as an actor here.
Voiceover work: While you certainly don't have to be a musical theater actor to book voiveover gigs, MT actors are often more dynamic performers vocally (for obvious reasons) and are therefore frequently sought for voice work. Voicing an animated character, for instance, is a fantastic way to pad both your credits and wallet, and tons of esteemed musical theater actors as well as those starting out do as much. One of Tony nominee Andrew Rannells' first roles was giving voice to a level-headed shark on the animated series "Street Sharks." Tony Award winner and original "Wicked" star Kristin Chenoweth, meanwhile, had a prominent role in the animated feature, "Rio 2." Check out our beginner's guide to voiceover right here.
Year-long contracts: When it comes to job and financial security, a year-long contract is ideal for musical theater actors, but it's also something you have very little control over. Broadway is the foremost provider of such a thing, and even then, the majority of musicals which open in this day and age don't actually run a full year (they are either limited engagements or are forced to shutter due to ticket sales). In an embarrassment of riches scenario where you're weighing two potential gigs, contract length is a factor to which you should give the utmost consideration.
Teaching classes (dance, voice, acting): If you're a performer with any reputable credits to your name, you can probably find a way to marginally profit teaching classes. Not only will you be helping to pass your wisdom and expertise down to a future generation of musical theater performers, but you will also be shocked as to how much you will learn about yourself as a performer as you are dissecting others.
Commercial work: Television, film, and, yes, theater actors have been bringing in some extra bacon with commercial gigs since the dawn of the medium. Like voiceover work, it's a great way to earn some extra cash when you're just starting out, as well as a means of additional income for more established stars. For testimonial, check out Backstage's weekly feature in which we dig up old footage from a now-major star's past, which very often includes a commercial spot or two!